Ant-Man and the Wasp: Quantumania is shaping up to be one of the key titles of the MCU's Phase 5, a movie that might influence the course of events more drastically than any of the films we've seen to date. Marvel keeps teasing the high stakes, and teasers are dropping more frequently now that we're almost a month away from the film's release.
Marvel's Vice President of Production & Development Stephen Broussard just shared another detail about Quantumania, saying that Ant-Man 3 is many things when it comes to genre, including an "epic sci-fi war movie." Some spoilers might follow below.
War is one of the central themes of the MCU, as the universe keeps telling stories where the good guys fight the bad ones. Sometimes it's actual wars, and they get mentioned in titles. We have Captain America: Civil War, Avengers: Infinity War, and Avengers: Secret Wars.
Other times the movies depict wars without mentioning them in titles. Captain America: The First Avenger is a war movie. The Avengers also features an all-out war against a Thanos (Josh Brolin) army. Then, we get the entire Thanos war in Avengers: Endgame. And it's very likely that Avengers: Kang Dynasty will be included in the same category.
But we wouldn't associate Scott Lang (Paul Rudd) with any sort of war. He is an Avenger and will fight in these MCU wars. But not on his own. It's astonishing to see Ant-Man face Kang (Jonathan Majors) in Ant-Man and the Wasp: Quantumania. It's even more amazing to see the film labeled as an epic sci-far war movie.
Kang has massive resources and is the next Thanos-level threat the Avengers will have to fight. Ant-Man can only count on his family for help in this war that he didn't ask to be a part of.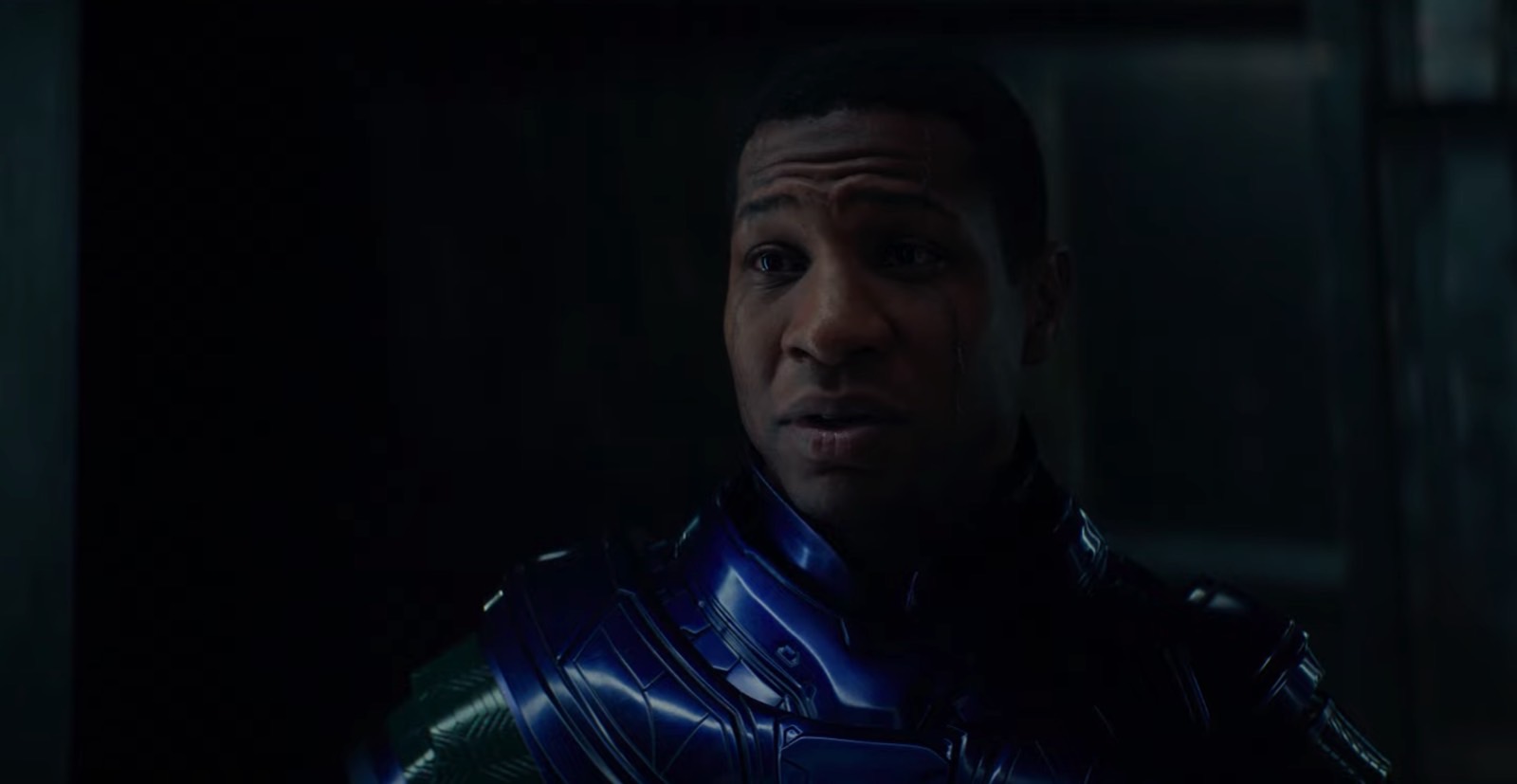 The war in Ant-Man and the Wasp: Quantumania
Per The Direct, Broussard classified Ant-Man 3 in an earlier press release:
Ant-Man and the Wasp: Quantumania is many things. It's a family adventure first and foremost. It's the story of a family of Super Heroes basically being pulled into an adventure within the Quantum Realm, and within that, 3 it becomes an epic sci-fi war movie and a coming-of-age story. It's a lot of different things wrapped into one film.
That's after Disney said the movie is a "sci-fi adventure."
Head writer Jeff Loveness also teased the amazing conflict we're about to witness in Quantumania:
When I first met with Peyton [Reed] and Marvel, we got so excited about making this epic, massive, adventure movie with the Super Hero you might least expect to be in it. From the beginning, the idea was to put them up against an Avengers-level threat, the next major villain of the MCU, Kang the Conqueror—but it's just Scott, Hope and their families.
Recently, the same Broussard teased that Quantumania will have the same impact on the MCU as Captain America movies, comparing it to Winter Soldier and Civil War.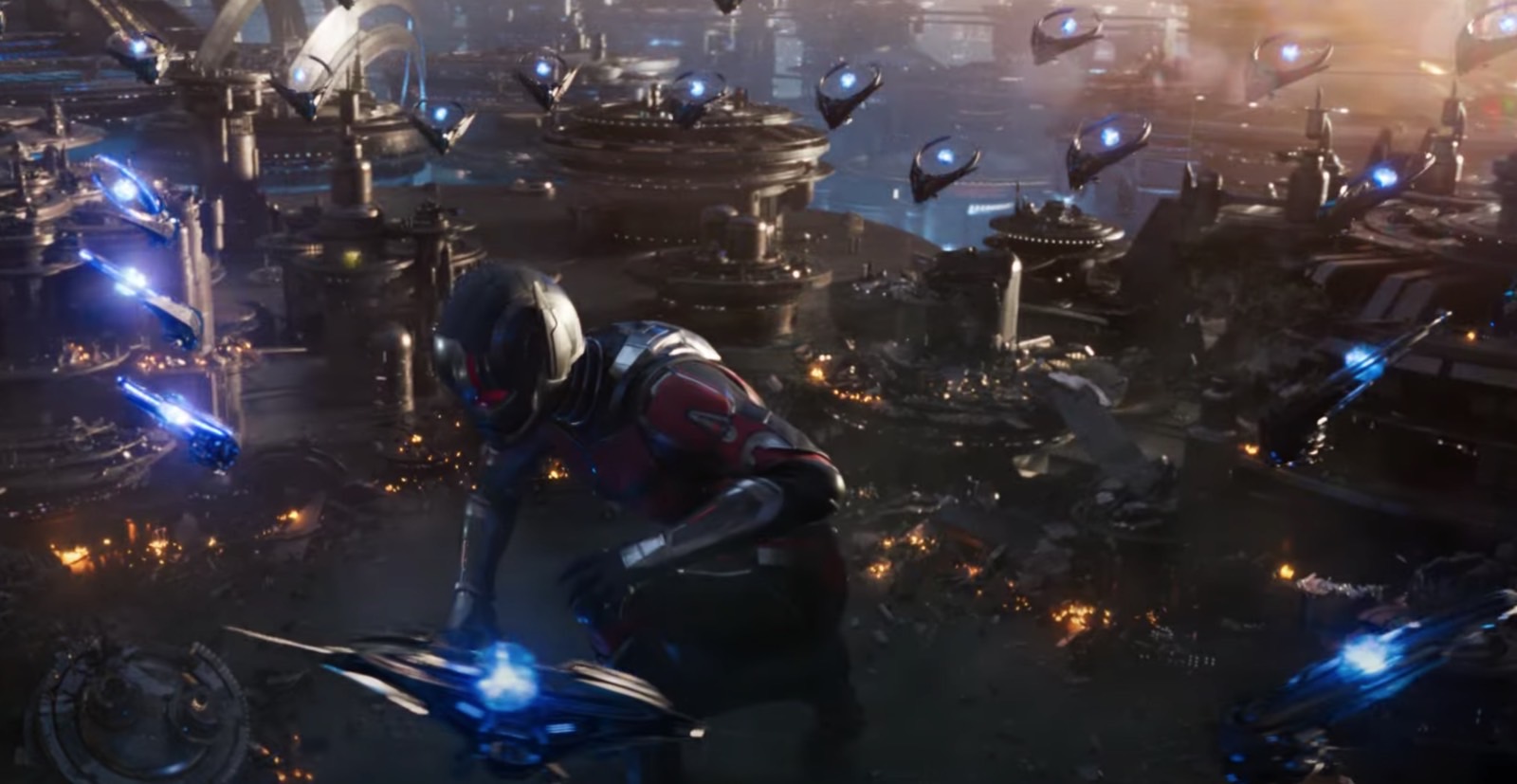 Why is Kang such a threat to the Avengers?
The Ant-Man and the Wasp: Quantumania trailers have already teased a conflict of epic proportions. We see massive armies in the Quantum Realm and a fierce Kang who is dying to get something out of Scott. That something might be his ability to leave the Quantum Realm. Marvel already revealed Kang had been stuck in there for quite a while.
The final trailer also showed why Kang is so dangerous. He can control time, and he can shatter timelines. Well, you can't say that the He Who Remains Kang variant (Jonathan Majors) didn't warn Loki (Tom Hiddleston) and Sylvie (Sophia Di Martino) in the Loki finale. He said that multiverse wars are coming if the Sacred Timeline breaks loose, and that the evil Kangs will be involved.
We don't expect Ant-Man and the Wasp to beat Kang in Quantumania. But, as Scott says in the trailer, he only has to make sure Kang doesn't win, not beat him.
It should be evident by now that Kang should prevail in Quantumania. That's how we get to Kang Dynasty and Secret Wars in a couple of years. But we'll have to wait until February 17th to see exactly what happens in the Quantumania war.