From a new sci-fi gem on Apple TV+ to a high-profile original show from Marvel as well as the sequel to a long-running and fan-favorite crime drama, this week has tons of great TV to keep you busy. If you're interested in the best new shows to watch right now, then keep reading for some of our latest recommendations.
In this post, we'll cover the best shows across all the major services — except Netflix, with all of its newest releases highlighted in our separate regular weekend snapshot that you can check out right here.
Two new Apple TV+ shows to check out
Now, let's dive into some of the many new and non-Netflix standouts worth streaming this week. Among the best new shows to watch across the streaming landscape right now, July has actually proven a particularly busy month for Apple TV+, with the iPhone maker's service debuting two extremely buzzy shows that are deserving of your time: Season 2 of the murder mystery-comedy The Afterparty, and Season 2 of Foundation, adapted from Isaac Asimov's writings.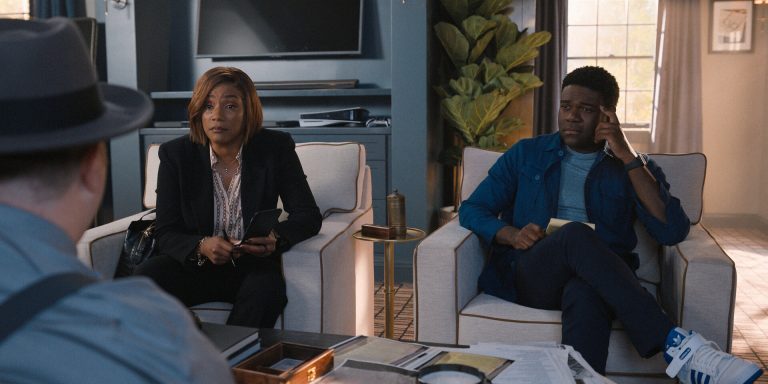 The Afterparty (Season 2): Episode 3 of The Afterparty, titled Travis, arrives on Wednesday. Per its episode description, "Grace's former boyfriend tells his story like a film noir. He suspected that Edgar was up to no good and was determined to protect his ex."
Apple's star-studded series comes from Chris Miller and Phil Lord, and each episode explores a different character's account of one fateful evening. As if that wasn't a creative-enough approach, each character's account is also told through the lens of popular film genres and unique visuals, matching the storyteller's perspective. In season two, the over-arching narrative involves a wedding that gets ruined when the groom is murdered, and every guest becomes a suspect. Episode 3 release date: July 19.
Foundation (Season 2): As for this next title on our list of the best new shows to stream, the stellar reception that Apple's Foundation series has been met with underscores how much the platform is becoming the home of some of the best sci-fi on TV right now.
There's also Silo, which, in my opinion, will go down as one of the best streaming shows of 2023, in addition to Foundation — which is based on the award-winning novels by Isaac Asimov and chronicles a band of exiles on their journey to save humanity and rebuild civilization amid the fall of the Galactic Empire.
Episode 2 of the show's sophomore season, titled A Glimpse of Darkness, hits Apple TV+ this Friday. As for what viewers can expect the new episode to bring: Gaal has a disturbing vision, Day's bond with Queen Sareth grows stronger, and The Vault opens to reveal a cryptic message. Episode 2 Release date: July 21.
Justified: City Primeval
Next, we turn to one of my favorite gritty crime dramas of all time. Timothy Olyphant turned Justified's US Marshal Raylan Givens into one of the toughest, most memorable, most straight-talking, and deadliest characters in the history of the small screen, and it's with considerable delight that fans of the original show like me can now dig into a newly released sequel series.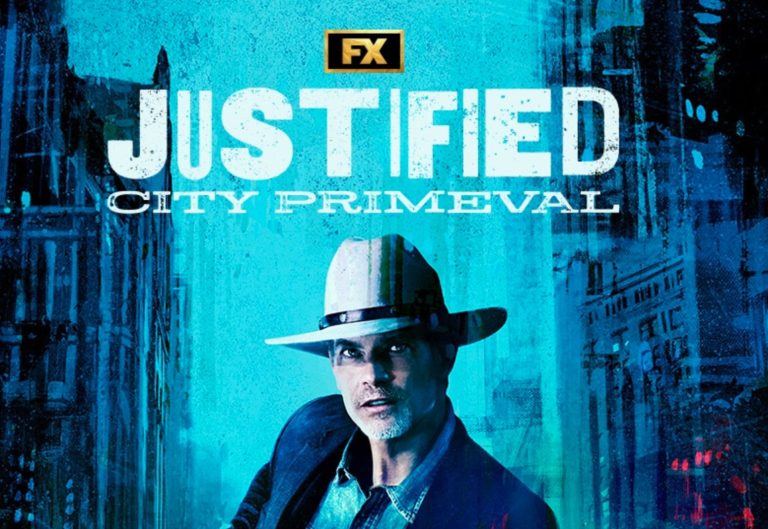 FX's Justified: City Primeval, streaming on Hulu, is based on the Elmore Leonard novel of the same name, and here's what you need to know about the new series:
"Having left the hollers of Kentucky 15 years ago, Raylan Givens now lives in Miami, a walking anachronism balancing his life as a U.S. Marshal and part-time father of a 15-year-old girl. His hair is grayer, his hat is dirtier, and the road in front of him is suddenly a lot shorter than the road behind.
"A chance encounter on a desolate Florida highway sends him to Detroit. There he crosses paths with Clement Mansell, aka The Oklahoma Wildman, a violent, sociopathic desperado who's already slipped through the fingers of Detroit's finest once and aims to do so again. Mansell's lawyer, formidable Motor City native Carolyn Wilder, has every intention of representing her client, even as she finds herself caught in between cop and criminal, with her own game afoot as well."
The show puts all three of these characters on a collision course, and we'll have to wait to see who makes it out of the City Primeval alive. Release date: Now streaming.
New titles on Prime Video and Disney+
Finally, we'll round out our list of the best new non-Netflix shows to stream this week with fresh episodes of newly debuted titles on Disney+ (Marvel's Secret Invasion) and Prime Video (The Summer I Turned Pretty).
Secret Invasion: In the previous episode of Secret Invasion, we learned everything from the truth about Nick Fury's wife to the fact that Talos's (Ben Mendelsohn) daughter G'iah (Emilia Clarke) isn't dead — as well as the big reveal that War Machine (Don Cheadle) is actually a Skrull in disguise.
In terms of what Episode 5 might have in store for us, I'll be looking to see whether we learn if Talos, in fact, survived. It will also be interesting to see whether knowledge of the shape-shifting alien race becomes more widespread, since so many humans have now seen them in action. Especially with Fury having just saved the life of the president. Episode 5 release date: July 19.
The Summer I Turned Pretty (Season 2): To get a sense of how big this final series on our latest weekly best new shows list is, consider that A) it's the brainchild of Jenny Han, the New York Times best-selling author of the To All the Boys I've Loved Before and The Summer I Turned Pretty book series. And B) Taylor Swift decided to use the trailer for Season 2 of The Summer I Turned Pretty as the vehicle for a worldwide exclusive first listen of Back to December (Taylor's Version) from her album Speak Now (Taylor's Version).
Han created two series based on the books mentioned above — Prime Video's The Summer I Turned Pretty, which she executive produces and co-showruns, and the Netflix series XO, Kitty, a spinoff set in the To All the Boys universe. Per Prime Video, the Season 2 plot of the show is as follows:
"Belly used to count down the days until she could return to Cousins Beach, but with Conrad and Jeremiah fighting over her heart and the return of Susannah's cancer, she's not sure summer will ever be the same. When an unexpected visitor threatens the future of Susannah's beloved house, Belly has to rally the gang to come together — and to decide once and for all where her heart lies." Episode 4 release date: July 21.