The debut on Friday of Season 2 of Foundation, the masterful Apple TV+ sci-fi drama based on the award-winning novels from Isaac Asimov, was met with absolutely rapturous reviews from critics, with the new season having already earned a perfect 100% score on Rotten Tomatoes. Moreover, the 10-episode second season — with a fantastic cast led by Jared Harris and Lee Pace — has also made something else clear, at least to me as an Apple TV+ subscriber:
It's that Apple's streaming service is increasingly becoming the home for some of the best sci-fi drama you'll find anywhere.
Apple shows ranging from For All Mankind (an alternative history of the space race that began in the '60s), to Silo (an adaptation of the celebrated novels from Hugh Howey) and Foundation have garnered tons of critical acclaim and significant buzz online for their addictive storytelling and magnificent worldbuilding. Indeed, the iPhone maker's Netflix rival is starting to build out quite a niche in top-tier sci-fi TV, with Foundation Season 2 serving as the latest example.
Foundation fans, don't miss these other excellent sci-fi series
"With its complicated bedrock now established, Foundation spreads its wings in an improved sophomore season that rewards viewers' patience with a brainy sci-fi epic of genuine grandeur," reads the Rotten Tomatoes critics' consensus for Season 2.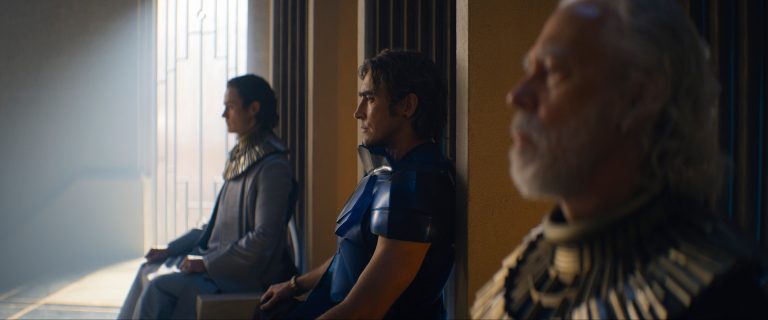 The second episode of the new season of Foundation is coming to Apple's streamer this Friday — which, for some of you, might be quite a bit of a wait. What about if you're looking for something similar to watch in the meantime, whether that's a new sci-fi series on Apple TV+ or a different streamer? If that includes you, here are three of my can't-miss, top picks for fans of the genre, and they're available on Netflix, HBO's Max, and Apple TV+.
Silo (Apple TV+)
We'll start with the latter first. And I'm going to say this as plainly as I can: Not since the glory days of Lost have I been as obsessed with a TV drama as much as I am with Apple's Silo. Like Alice falling down the rabbit hole, each successive episode has pulled me deeper and deeper into the show's sprawling, post-apocalyptic narrative. And while we wait for Season 2 to arrive, I actually think I'm going to have to pick up the book series this show is based on to get some of my burning questions answered in the meantime.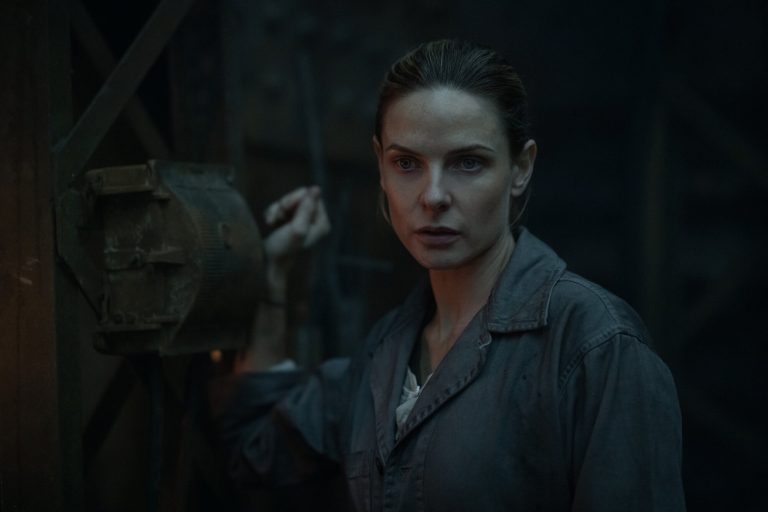 To recap, without giving too much away, Silo tells the story of the last 10,000 people left on Earth now living in a mile-deep home that's meant to protect them from the toxic atmosphere outside ("We do not know why everything outside the Silo is as it is. We do not know when it will be safe to go outside. We only know that day is not this day").
To keep everyone in line, there's a strict crackdown on anyone who gets too inquisitive about what the silo is, why it was built, and the truth of the outside world. If you ever say the magic words, that you want to go outside, and you happen to be within earshot of essentially anyone, boom — your wish is granted. Outside you go, but you can never come back. Furthermore, even in these last days of humanity, living in a subterranean warren of a silo, there's also the realization that some things never change.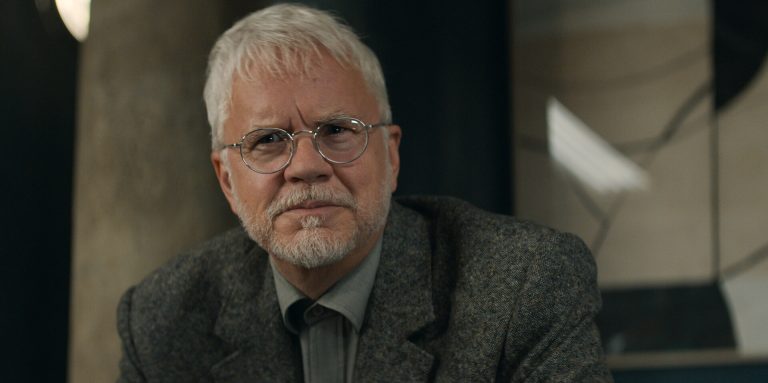 People who live on the bottom floors, for example ("the Deep Down"), are looked down on by those above who live a more privileged existence. The silo's IT chief knows way, way more than he probably should. And the quasi-religion of the silo's "founders," which includes very specific funeral rituals and quirks like "forgiveness holidays," keeps most people docile and in line.
Rebecca Ferguson both executive-produces and stars in the series as Juliette, an engineer whose search for answers about a loved one's murder puts her at the vanguard of pretty much every mystery the silo has to offer. Long story short: If you love Foundation, Silo is likewise a must-watch on Apple TV+.
Alice in Borderland (Netflix)
As for this next sci-fi series, available on Netflix, Alice in Borderland is about a video-game-obsessed young man who finds himself in a strange version of Tokyo — where he and other visitors must compete in deadly games to survive.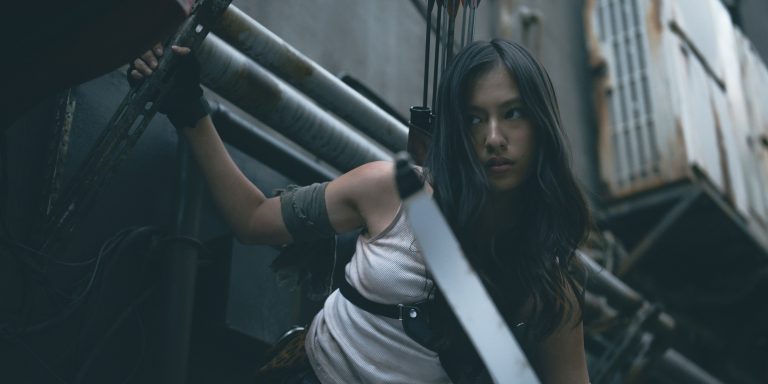 Based on a graphic novel by Haro Aso, the show debuted in 2020, and here's the official synopsis from Netflix:
Arisu — a listless, jobless, and video-game-obsessed young man — suddenly finds himself in a strange, emptied-out version of Tokyo in which he and his friends must compete in dangerous games in order to survive. In this strange world, Arisu meets Usagi, a young woman who's navigating the games alone. Together, they set out to unravel one mystery after another as they risk their lives and confront what it means to live.
In a Netflix interview included with the show's press material, series star Kento Yamazaki praised Alice in Borderland's scale of production, raving that so many things about it have never been done in Japan before.
Adds director Shinsuke Sato: "It's a battle of life and death. These guys are not warriors. They are not soldiers or heroes. They're just regular people in Tokyo. So when they gather in Shibuya at the end to finish this chaotic game, I thought it would be great to show them standing up to the fight as heroes."
Station Eleven (Max)
Finally, I interviewed Matthew McConaughey a couple of years ago, and one of the things he told me he was curious about as an actor was all of the art that would surely come out of the misery of the pandemic year of 2020.
One fine example of a sci-fi release tailor-made for these strange times is Max's post-apocalyptic saga Station Eleven, based on the international bestseller of the same name by Emily St. John Mandel. The series, per Max, tells the story of survivors of a devastating flu pandemic as they attempt to rebuild and reimagine the world — while also holding on to the best of what they lost as a result of the catastrophe. Sound familiar?
The cast includes Mackenzie Davis, Himesh Patel, and Gael Garcìa Bernal, among others, and the near-perfect 98% critics' score on Rotten Tomatoes should make it clear that this is another can't-miss sci-fi series you should add to your list for after your finished with Foundation.