If you purchase an independently reviewed product or service through a link on our website, we may receive an affiliate commission. Learn more.
If you want to make sure things are running smoothly in your home while you're away, a hidden "nanny cam" is definitely the way to go. You'll need something covert to ensure that it isn't seen by whomever you're trying to record in your home, but it also needs to record decent-quality video so you can make sure you catch every detail. Check out the Camscura Tilt Hidden Camera Black Box Covert Home Surveillance and Nanny Camera By Brickhouse Security, which is on sale for 40% off right now on Amazon.
Some product highlights:
Ultra-Compact Design – Hide The Camscura Tilt in Plain Sight or Conceal it Almost Anywhere. Perfect For Watching Over Your Home or Office While You Are Away.

Multiple Recording Options, Including 1280 x 720 HD Video. 160 Degree Adjustable Pivoting Wide Angle Lens. All Videos Are Recorded to an SD Card (sold separately) for Transfer to Any Computer – Mac or PC.

Selectable Recording Modes: Motion Activated, Voice Activated (does not record or store audio, per US federal regulations), Vibration Activated or Record Continuously.

10 Hour Active Recording Battery Life and 90-Day Standby Battery Power. Keep an Eye on the Nanny, At-Home Caregiver, Employee or Potential Burglar.

Low Cost Home Monitoring Solution. Keep Your Home, Family, Office and Vehicle Safe.
Brickhouse Security Camscura Hidden Surveillance HD Cameras (Mini Tilt Camera)
$95.14
$79.95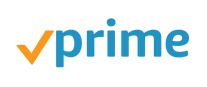 Save up to 16%