If you purchase an independently reviewed product or service through a link on our website, we may receive an affiliate commission. Learn more.
Forward Science Hand Sanitizer Spray is the strongest hands sanitizer on Amazon, with a formulation that contains a whopping 80% alcohol content.

There's a rare opportunity to buy Purell from Amazon as well, but only tiny bottles are available. There's also a great alternative in stock right now at Amazon with the same formulation as Purell.
Amazon's best-selling face masks are still the most popular purchase among our readers when it comes to coronavirus protection, but hand sanitizer is a close second.
---
On the CDC's special coronavirus page, the agency gives important advice on how to protect yourself and your family from catching the novel coronavirus. It's all great advice and you should read it from start to finish, but there are obviously a few things in particular that are of the utmost importance. First and foremost, you need to wear a face mask anytime you leave your house for any reason at all, whether it's to go to the grocery store or just to take a walk around the block. Simple 3-ply masks like Amazon's best-selling face masks are more than enough to do the job — you don't need a medical-grade N95 respirator since you'll also be practicing strict social distancing. You can pick up some KN95 masks to use in higher-risk areas like public transportation or in small stores, but those 50¢ 3-layer masks are more than good enough for most situations.
In addition to face masks, there's something else you need that's just as important: hand sanitizer. Purell is still impossible to find anywhere, of course, but there are now several other options in stock at Amazon. In fact, several of them are even stronger than Purell with higher alcohol content! The strongest hand sanitizer you can get right now on Amazon is Forward Science 80% Alcohol Hand Sanitizer Spray, which is available right now for just $49.99 per 6-pack of spray bottles.
$49.99 for 6 bottles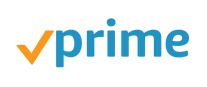 Purell hand sanitizer is in stock as well at Amazon, which is quite rare. That said, there are two issues with it. First, only tiny bottles are available to purchase. And second, they're pretty pricey right now. If you want excellent sanitizer with the same formulation and the same 70% alcohol content, you definitely need to check out Medex hand sanitizer. 12-packs are on sale right now for $39.99 when you clip the coupon on the product page, and Medex is a big brand that's sold in major stores like Whole Foods, CVS, Costco, and 7-11.
Purell Advanced Hand Sanitizer Refreshing Gel, 1 Fl Oz
$5.39
$4.48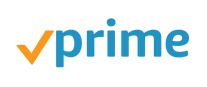 Save up to 17%
$39.99 for 12 bottles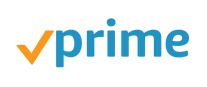 Last but certainly not least, we two more great option for Purell fans. Lucky Super Soft Hand Sanitizer Gel with Vitamin E has a very similar formulation as the most popular Purell, plus it's in stock and ready to ship right now at Amazon. You can also get a great big "fish bowl" of 36 bottles of best-selling Wish hand sanitizer with 70% alcohol content for $68.99. That's less than $2 a bottle for big-brand hand sanitizer that will easily last you for years.
Lucky Super Soft Hand Sanitizer, Alcohol-based Hand Sanitizer Gel With Vitamin E For Effective…
$52.99
$56.99 for 12 bottles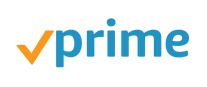 Save up to 25%
$68.99 for 36 bottles