As we approach the end of the first week of April, I think we should once again reflect on how lucky we all were that April Fool's Day occurred over the weekend this year. In celebration, here is a collection of eight paid apps for your iPhone or iPad that have temporarily gone free on the App Store.
This post covers paid iPhone and iPad apps that have been made available for free for a limited time by their developers. BGR is not affiliated with any developers. There is no way to tell how long they will be free. These sales could end an hour from now or a week from now — obviously, the only thing we can guarantee is that they were free at the time this post was written. If you click on a link and see a price listed next to an app instead of the word "get," it is no longer free. The sale has ended. If you download the app anyway, you will be charged by Apple. Subscribe to our feed to be notified as soon as these posts are published, and you'll avoid missing the sales we cover.
Altimeter GPS
IAP temporarily free
Download now the best Altimeter app for Hikers, Trekkers, and GlobeTrotters.

Altimeter GPS is a multipurpose app equipped with features like an altimeter, barometer, compass over your current satellite location, weather updates, pedometer, and speedometer. Use maps and binoculars for scouting and flashlight, SOS for exigencies.

Features Include :

ALTIMETER and BAROMETER: Get to know the latest elevation/altitude and atmospheric pressure around you using Altimeter and Barometer.
COMPASS: Compass above your satellite position always pointing according to real-time direction.
SPEEDOMETER: Speedometer to get real-time speed readings along with real-time direction and location address.
PEDOMETER / STEP COUNTER: Pedometer provides you the data about the steps taken and distance traveled in a specific time period along with Floors traversed.
WEATHER: Weather provides you the real-time weather updates based on your location. Get Current Temperature, Humidity, Sunrise/Sunset Time, Min/Max Temperature and Wind Speed.
WEATHER FORECAST: Weather Forecast provided for two weeks.
BINOCULAR: Super digital binocular app with HIGH-QUALITY ZOOM up to Maximum Zoom Level.
FLASHLIGHT: Bright, optimized and reliable flashlight. The easiest to use and useful flashlight.
SOS: In problem? Message your dear ones with real-time Coordinates using SOS function.
MAP: Track your position in maps with Standard/Hybrid/Satellite maps in Altimeter GPS.
MARK LOCATION: Save a location and track back to that location using RADAR, AUGMENTED REALITY and MAP DIRECTIONS.
RADAR: Locate your marked location using RADAR
AUGMENTED REALITY: Real-Time Directional ARROW point towards the direction of your marked location.
PHOTO AND NOTES: Take a picture along with written notes of your marked location and save it. So you can find your marked location even more easily.
MARKED LOCATION TIMER: Set timer alert and get push notification after the timeout.
SHAKE TO SAVE: Manually mark your location by shaking up your iPhone/iPod in Altimeter GPS.
GET COORDINATES: Now you can copy your current coordinates and your marked coordinates using Get Coordinates section in "MAP SETTINGS".
VOICE INSTRUCTIONS: Get voice instructions when you: Mark/Unmark your location.

Altimeter is Bootstrapped with features for urban as well as backwood areas
Altimeter GPS is an essential app for outdoor activity enthusiast like Hiking, Trekking, Mountain Biking, Skiing, Rock Climbing as well as the urbane on a day-to-day basis.
---
Instamemo
Normally $0.99.
Instamemo is a beautiful memo app. for you. You can paint drawing with your fingers. You can use multiple photos, map and web screenshots to decorate a memo! Also, You can type messages into your memo. If you finished the memo, you can share the memo with your friends or other apps.

# Key Feature

# Type text
• You can type text with various fonts, color and size.
• You can transform the text message by two fingers.

# Paper
• You can use various paper backgrounds.
• You can use color as a paper background.

# Import & Export
• You can import images from Camera, Photo Album, Map and Web site.
• You can export the image of your memo to the other apps that have ability to process image.

# Image editor
• resize image
• rotate image
• flip image
• zoom in & zoom out with pinch gesture
• specify image's opacity.

# Pen
• You can change pen's size, opacity and color.

# Eraser
• You can change eraser's size.

# Support Undo & Redo

# Support Color Palette & Color Picker
• You can use any color that you want to use.

# Gestures on canvas
• zoom in & zoom out with pinch gesture
• show & hide toolbars with long press gesture
• double tap to remove transformation
---
Math Rescue Games For Rounding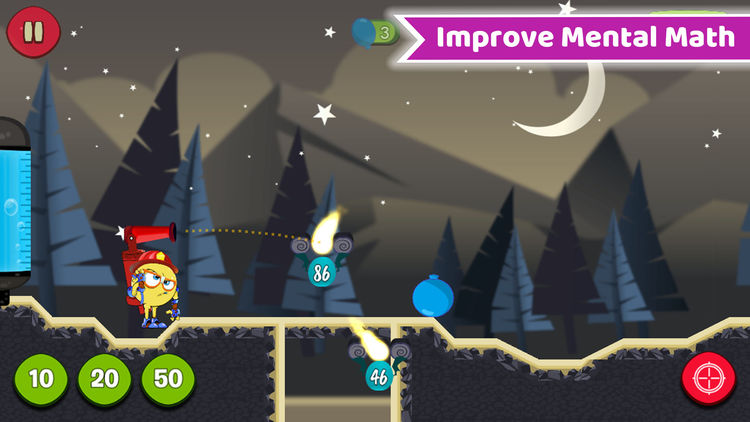 IAP temporarily free
Rounding and Estimation is fun with Toby, the fireman!

Run through the forest and put out fires with the water balloons – and help Toby save the forest and the bridges in it from burning down! Note though – you need to be fast and use approximately the right amount of water to put out the fires. Use too much, and you'll run out of water. Use too little, and you can't put out the fire!

Math Rescue- is a cool math game and great way to practice and test your rounding and estimation skills and have fun at the same time. This game also helps with learning mental math drills practice.
The game uses interesting mechanics to help children practice rounding and estimation skills. An exciting game play with great sound and art will keep children engaged for a long time.
Through Math Rescue, your child will learn and practice the following skills –

– Rounding to nearest 10s and 100s of two and three digit numbers.
– Estimating sum of two 2-digits numbers
– Estimating sum of two 3-digits numbers

The app not only teaches children how to round up numbers but also helps understand some more basic problems such as the place value of a digit in a number. The app reinforces math concepts with self-paced and adaptive practice anytime, anywhere.

Estimation, especially estimating sums of multiple numbers, is an essential skill in the daily life application of Math. From simple things like sensing whether a shopping list is going out of budget, to arriving at project cost expectations at work or figuring out which home financing options are better in the long run, estimation can significantly improve the quality and the speed of the decisions we make. Use Math Rescue to form a solid foundation for your child's estimation skills.

This game also helps understanding the basic concept of doing addition by rounding the number, which will help in solving mental math addition or subtraction in fast manner.

This mental math learning game is aligned to common core math and Singapore math and best suitable for 3rd (third) grade, 4th (fourth) grade and 5th (fifth) grade kids. This game also helps in mental math addition learning for grade 3, 4 and 5.

Skills covered

• Rounding to nearest 10
• Rounding up, rounding down
• Rounding 2 digit numbers to nearest 10
• Rounding 3 digit numbers to nearest 10
• Rounding numbers with 5 in the units place

• Rounding to nearest 100
• Rounding up, rounding down
• Rounding 3 digit numbers to the nearest 100

• Estimating sums using rounding
• Estimating the sum of two 1-digit numbers
• Estimating the sum of one 2-digit and one single digit number
• Estimating the sum of two 2-digit numbers
• Estimating the sum of one 2 digit and one 3 digit number
• Estimating the sum of two 3 digit numbers

The skills covered, correspond to the following common core curriculum standards –

3.NBT.A.1 – Use place value understanding to round whole numbers to the nearest 10 or 100.
4.NBT.A.3 – Use place value understanding to round multi-digit whole numbers to any place.

Subscription info:

– Math Rescue can be purchased standalone, or as part of a makkajai Genius subscription.
– Makkajai Genius subscriptions are auto-renewable and annual. ($29.99/yr)
– Payment will be charged to iTunes Account at confirmation of purchase
– Subscription automatically renews unless auto-renew is turned off at least 24-hours before the end of the current period
– Subscriptions may be managed by the user and auto-renewal may be turned off by going to the user's Account Settings after purchase
– Cancellation will not go into effect until the end of the monthly billing cycle
– Any unused portion of a free trial period, if offered, will be forfeited when the user purchases a subscription to that publication, where applicable
Download Math Rescue Games For Rounding
---
Sally's Law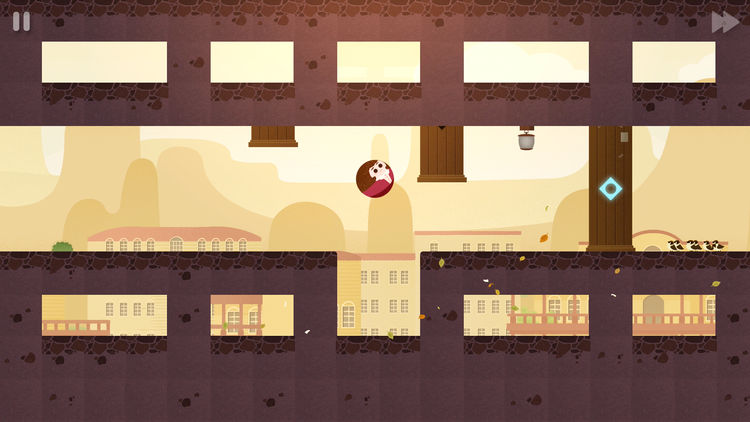 Normally $1.99.
An award-winning 2016 indie game!

Sally is making her way to her childhood home in order to see her critically-ill father. So unfolds the journey of Sally, the girl for whom nothing can stand in her way.

A journey teeming with unbelievably-good fortune. Could Sally's luck be a mere coincidence?

Roll and jump throughout the journey home, revealing Sally and Father's past.

Description
Sally's Law is the opposite of Murphy's Law. Consider a particularly lucky moment of your life when everything fell into place, that is Sally's Law! It is that very notion of supernaturally good fortune – as though guided by some invisible force – upon which Sally's Law the Game was designed.

Follow along with Sally as she effortlessly rolls and leaps towards home. Discover Father's story through flashbacks along the way.

Immediately replay each scene as the spirit of Sally's Father, granting Sally the gift of a reality with extraordinary fortune.

Race…no, ROLL to solve a variety of puzzles!

Experience a unique puzzle-platformer, encountering a variety of fun tricks while at the same time enjoying a story.
---
Slow Shutter Camera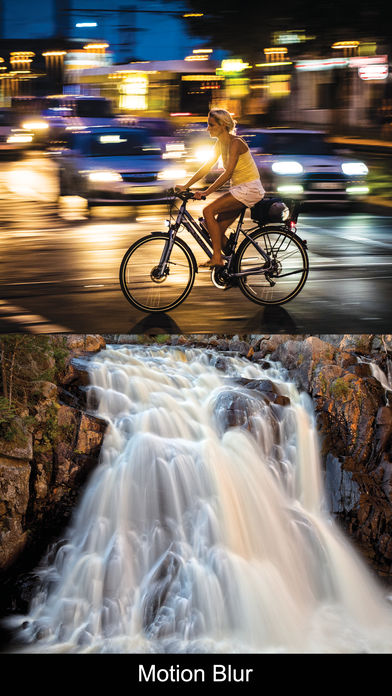 Normally $2.99.
Slow Shutter Camera features:
1. Create blur effect for moving object
2. Create light trail photos
3. Improve photo quality under low light.

See Screenshots for samples!

Having trouble capturing night photo because it is too dark? Slow Shutter Camera is perfectly suitable for night scene and night portrait. Try now and you will love it.

Seeing your friend capturing slow shutter traffic light trail on a busy road?
You could also do it now without a DSLR.

One of the slow shutter camera app that you must have as a complement to existing camera app.
---
Timity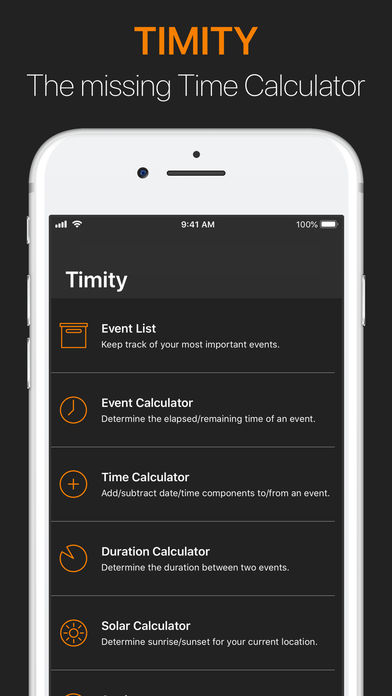 Normally $0.99.
With "Timity" you have a great utility to calculate the elapsed time between an event in the past/future and your current time.

Moreover, you can choose multiple dates and investigate the elapsed​ time between them.
In addition, "Timity" allows you to add or subtract time intervals to/from any given date.

For instance, consider the following scenario:
You would like to go to the movies and you're still wondering about when to order a taxi to bring you back home. In this scenario you can simply open the "Time Calculator", select the exact date and time when the show is starting, and put in the length of the movie you are going to see, e.g., 167 minutes. Timity will then calculate the exact time when the event, i.e., your cinema visit, is over.

Features:
• Compute the elapsed time between an event in the past/future and the current time
• Compute the elapsed time between two given events
• Add or subtract time intervals (years, months, weeks, days, hours, minutes) to/from any given event
• Determine sunrise and sunset for your current location
---
To Do List – Reminder PRO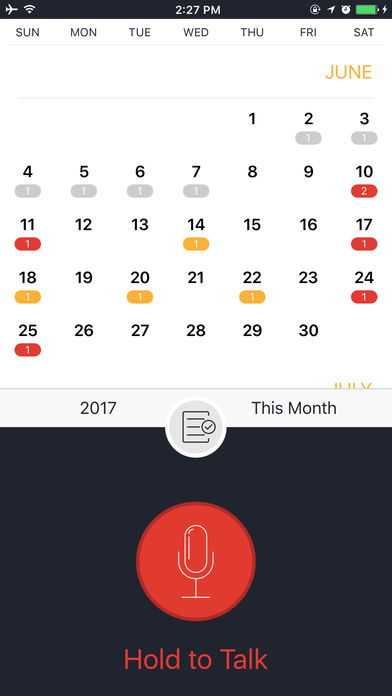 Normally $2.99.
Just listening to the reminder without watching it!
Recorded your reminder as a voice then play it in your pocket at scheduled time.
Download To Do List – Reminder PRO
---
Wallet S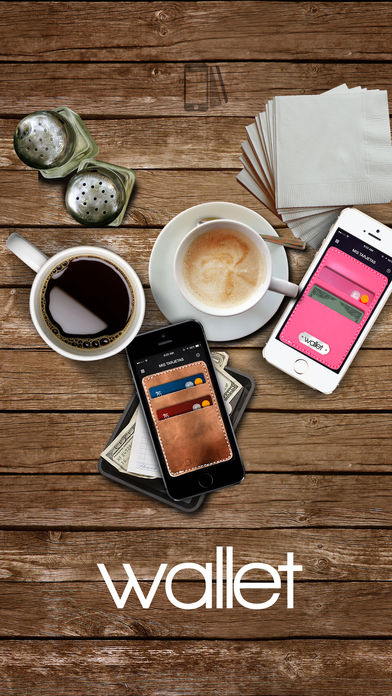 Normally $1.99.
Wallet is an application where you can take with you all the time information from your credit card or debit card. It is designed to keep your information secure, has an authentication system that does not allow access to outsiders.

The first time you use the Wallet you set a password which will be requested whenever you want to see your cards. Also Wallet is an application that does not have Internet access, this to avoid any risk of data leakage and provide more confidence and security to the user, that your personal information and your cards remain only locally on your device.

The practical and dynamic design makes it an efficient tool that can not miss in your smartphone.