If you purchase an independently reviewed product or service through a link on our website, we may receive an affiliate commission.
Handling home improvement projects can seem daunting if you don't know what you're doing. Not everyone is a builder or a contractor, so there are plenty of aspects of precision and planning that you aren't used to. But the amount of tasks you can accomplish in your home without professional help is a large one, especially if you have the right tools. For example, you don't need to hire someone to put up blinds for you or to get the specs of a room you want to change furniture around in. An easy way to pinpoint the measurements and distance is by using a laser distance measure. This will provide you with a straight and accurate reading, allowing you to know what size certain areas of your house is. You can make complicated calculations easy in order to better have a grasp on what you have to work with. For those who are looking to do more in their own homes, consider any of the five laser distance measures we've written about below.
For a smaller area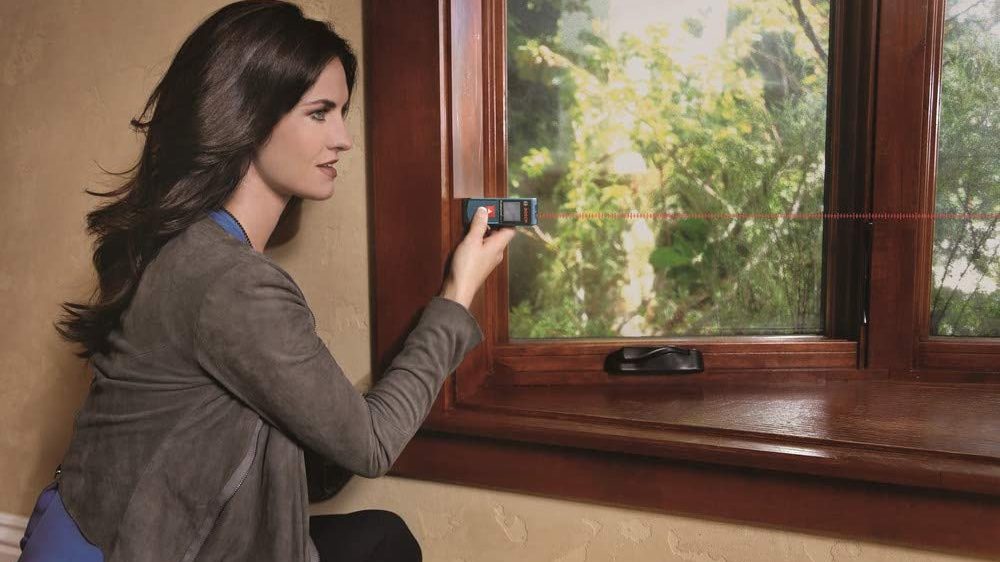 If you don't need a lot of large distance measurements to be calculated, consider the Bosch GLM 20 Compact Blaze 65′ Laser Distance Measure. This can reach and accurately measure areas up to 65 feet within 1/8 of an inch. You'll be able to measure in meters, feet/inches, or just inches. There is a simple one-button operation that only needs to be pressed once to to begin measuring. It is compact and small enough to fit in your pocket. This will give you real time measurements and adjust as you move closer and farther from your target. The backlit display allows you to read the measurements, even in a dark room. This allows for greater precision at your job site with a Class IIA laser product.
Key Features:
Gives you real time measurements and adjusts
Measures areas up to 65 feet
Simple one-button operation
Bosch GLM20 Blaze 65ft Laser Distance Measure With Real Time Measuring
List Price:
$49.99
Price:
$39.97
You Save:
$10.02 (20%)
Available from Amazon, BGR may receive a commission
Take it with you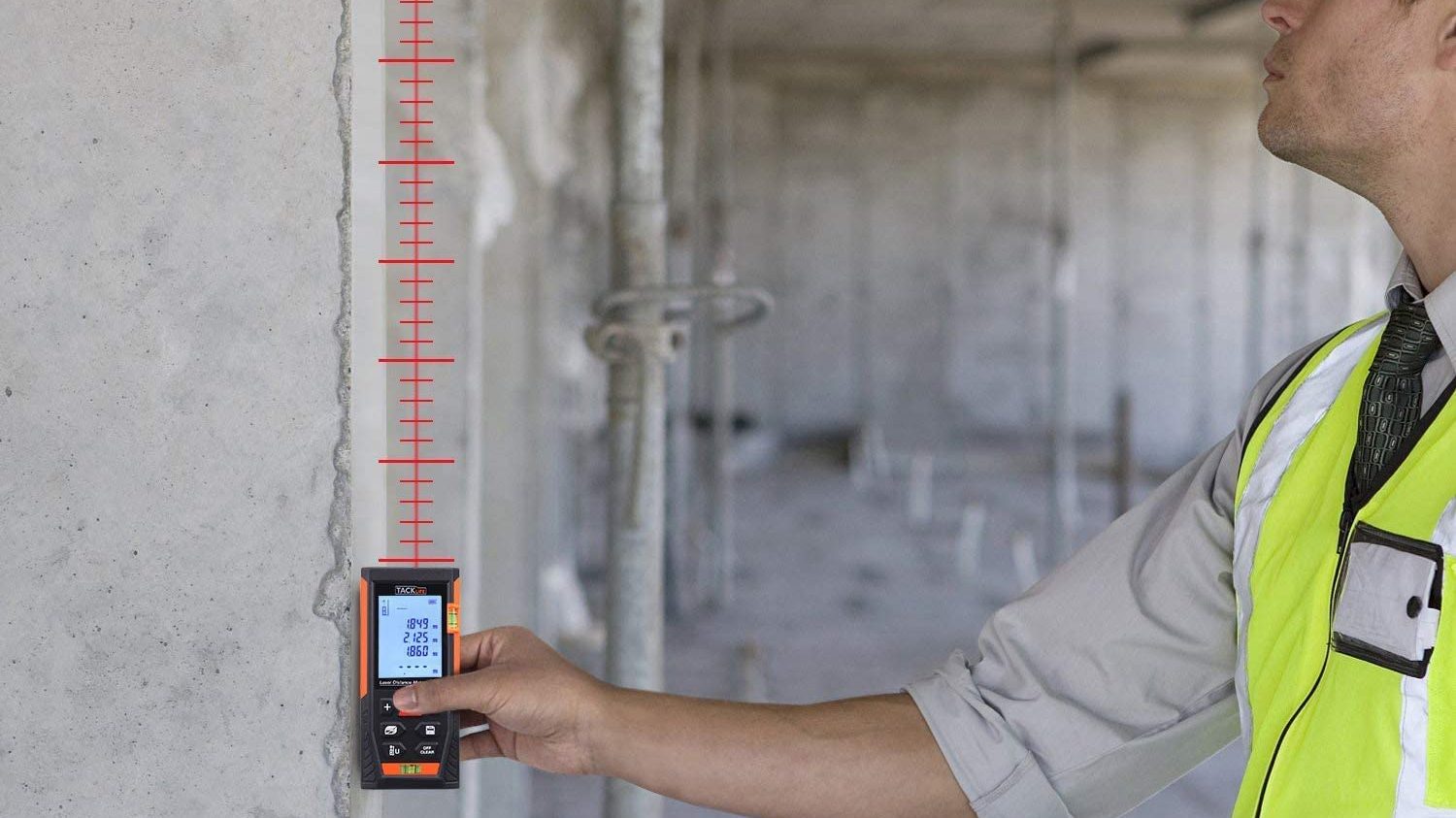 With a pouch that's easy to carry, the Tacklife HD60 Classic Laser Measure can travel with you wherever you'll need it. This has two unique bubble levels that provide more precise measurements. This gives you accurate measurements between ±1/16 inch and can measure up to 196 feet. If you hold the U button, you'll be able to switch units between meters, inches, and feet. The durable carrying pouch that comes with it can keep your measure out of dust. The large LCD has back light that supports better visibility. There are various settings and multiple measuring modes, including a Pythagoras method and a laser level.
Key Features:
Two unique bubble levels for more precise measurements
Durable carrying pouch to bring with you
LCD back light
Price:
Available from Amazon, BGR may receive a commission
Larger areas and distances aren't a problem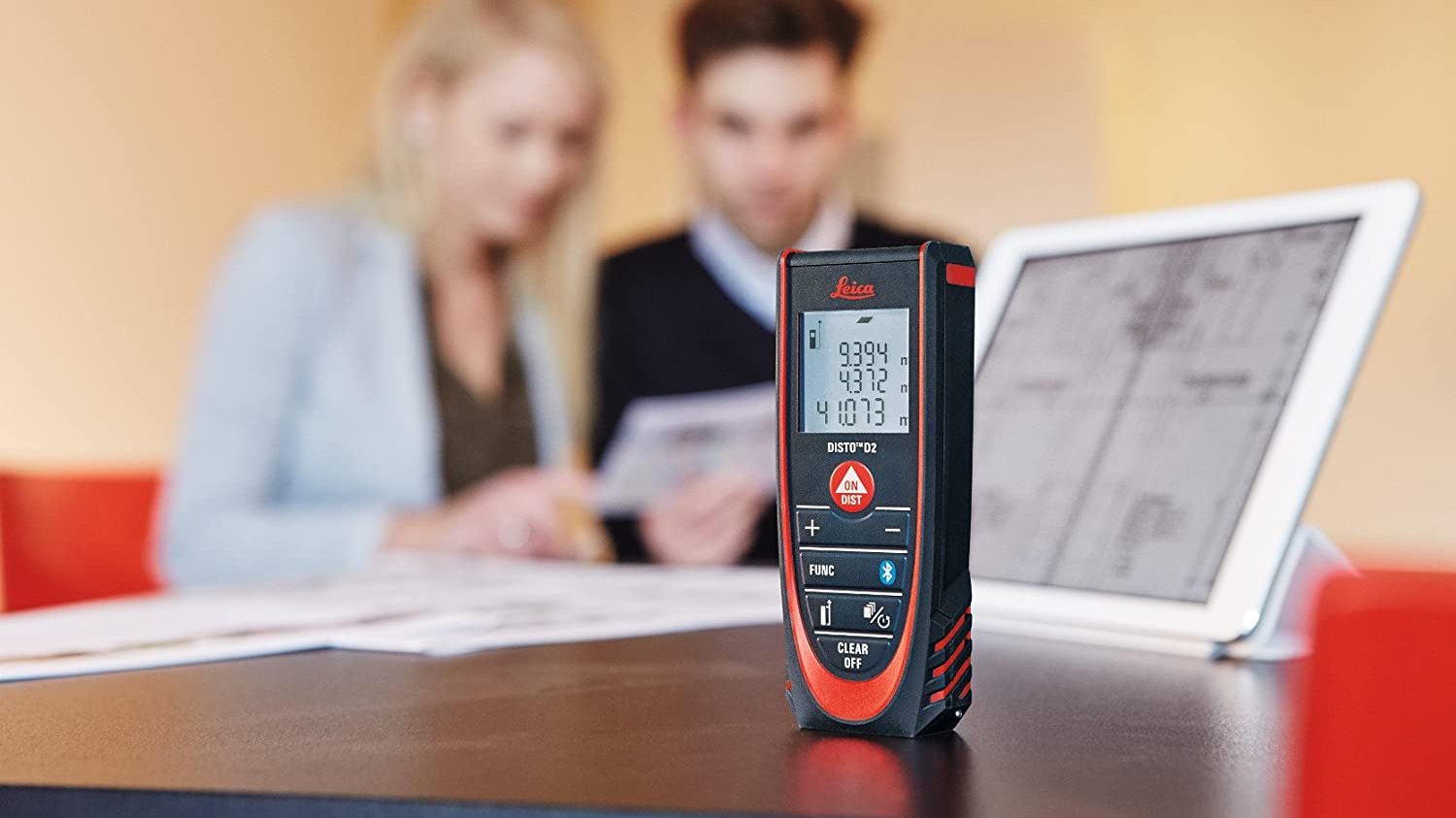 Providing extensive reach and measurements, the Leica DISTO D2 New 330ft Laser Distance Measure is a solid option. The 1/16″ accuracy gives you up to a 330 foot measuring range. There are multiple measuring units for you to choose from. You can even transfer measurements into desired software, thanks to the Bluetooth 4.0 compatibility. It will keep the last 10 measurements in its memory and there is a Pythagoras function for indirect height or width measurements.
Key Features:
330 foot measuring range
Transfer measurements via Bluetooth
Keeps last 10 measurements in memory
Leica 838725 DISTO D2 New 330ft Laser Distance Measure with Bluetooth 4.0, Black/Red, 1.7 x 1 x…
List Price:
$199.00
Price:
$139.09
You Save:
$59.91 (30%)
Available from Amazon, BGR may receive a commission
Activate your laser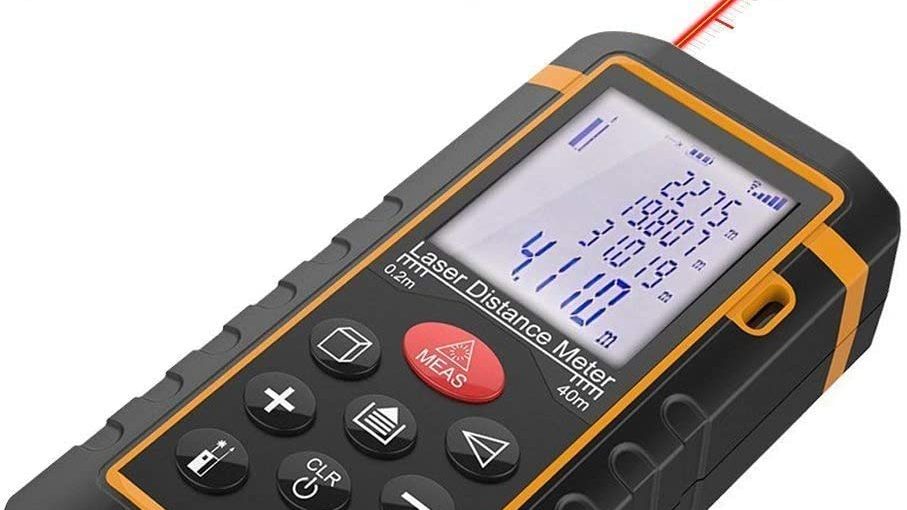 The DBPOWER Digital Laser Measure has a lot of features to work well. You can measure area, distance, length, volume, continuous measurements, addition and subtraction, and Pythagorean method-three points. You'll be able to measure up to 197 feet. The laser can be activated and you'll be able to watch it measure in real time as you move with it. You can evaluate the minimum and maximum measurements. It is easy to read the backlit LCD display.
Key Features:
Measures up to 197 feet
Many different measuring features
Measures in real time
DBPOWER Digital Laser Measure 197FT/ 60M , Laser Distance Meter with Backlit LCD Screen, Singl…
Price:
Available from Amazon, BGR may receive a commission
Double check the measurement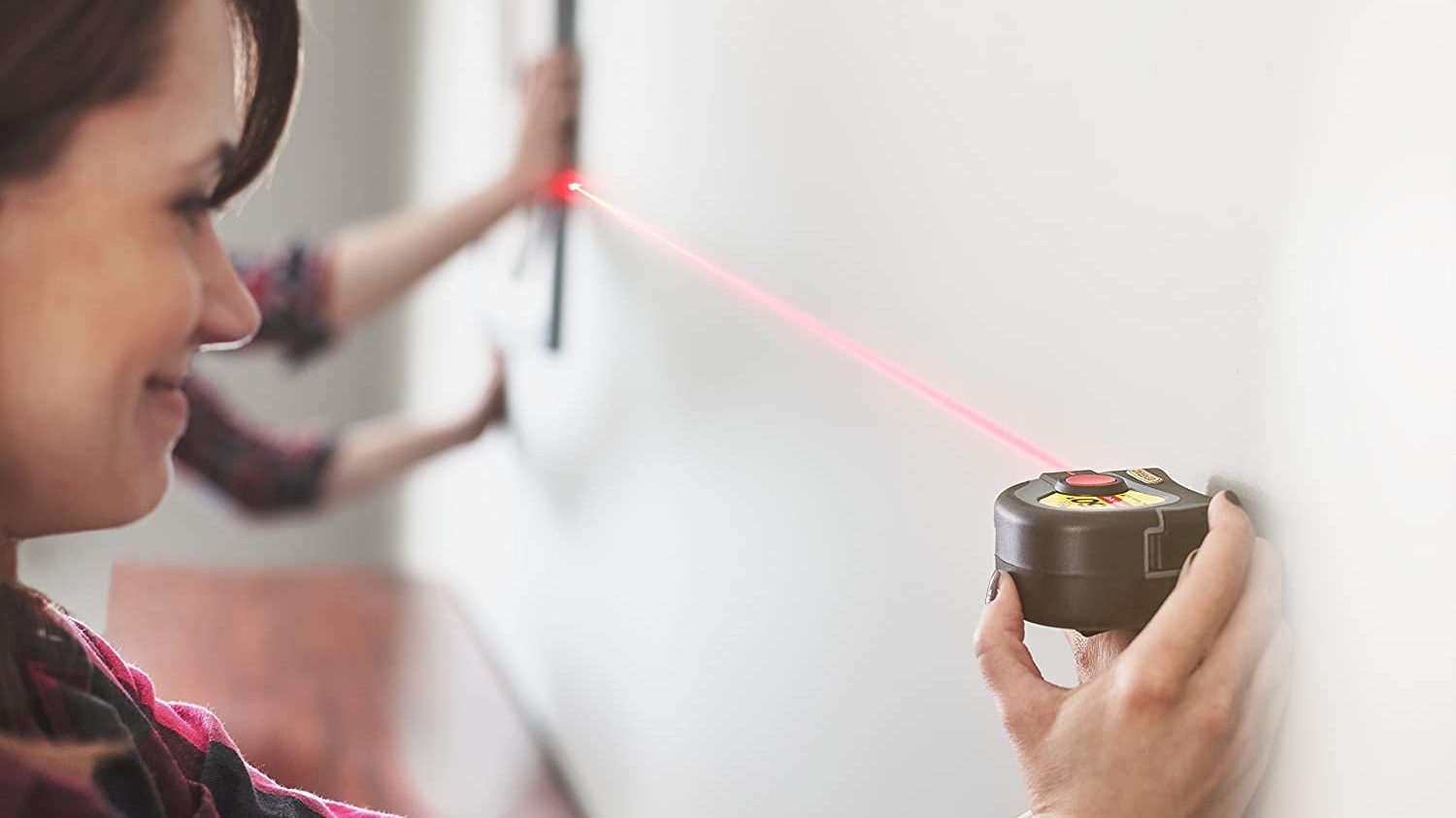 Not only can you get a straight level with the laser, but the General Tools LTM 2-in-1 Laser Tape Measure also shows you measurements on the ruler. This combines a 50-foot laser measure with a 16-foot tape measure. One button will enable laser measurements. It's extremely quick to use and will easily hang on your belt or be placed in your toolbox.
Key Features:
Combines a 50-foot laser measure with a 16-foot tape measure
One button to enable laser
Easily hangs on your belt
General Tools LTM1 2-in-1 Laser Tape Measure, LCD Digital Display, 50' Laser Measure, 16' Tape…
Price:
$33.16
Available from Amazon, BGR may receive a commission