One of our most popular features over the past couple of years has been our paid apps gone free posts, in which we find a bunch of apps that normally cost money, but are temporarily on sale for free.
Today, we're introducing a new feature where we round up the five most intriguing free games to arrive on the App Store each week. Thursday is when Apple refreshes the front page of the App Store with all of the new games and apps to launch that week, so look out for a new installment of this feature every Thursday.
Digby Forever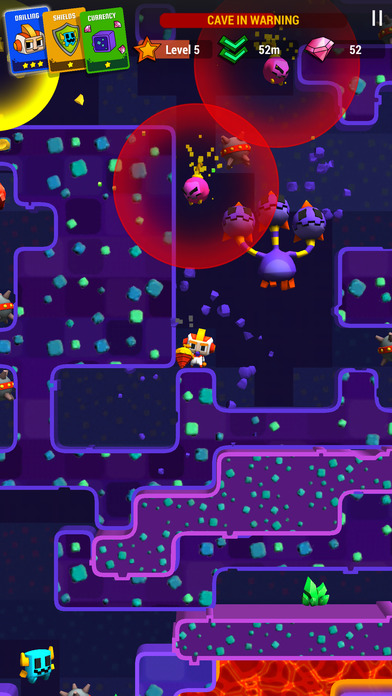 Help Digby dig, set off bombs, dodge cave-ins and evade a colourful cast of foes in Digby Forever – an explosive new endless digger from 3 Sprockets!

Watch out for crazy monsters, lava, lasers and even cave-ins as you dig as deep as you can uncovering crystals. Mix up the game using powerful ability cards that change your experience in fun and unpredictable ways.

Want to replace all lava with crystals?
Want to skip the first 50m?
Want to remove lasers from your game?
How about double speed drilling?

Do all of that and more with collectible ability cards that give you the power to play how you want.

Key Game Features
* Explosive action (seriously, so many explosions)
* Intuitive controls – just swipe and tap!
* Mix and match over 60 game-changing cards
* Collect DigBots for extra gems
* Unlock a huge range of characters and themes

By the creators of PAC-MAN 256, Outfolded and the award winning Cubemen series!
[Download Digby Forever free on the App Store]
---
Dungeon and League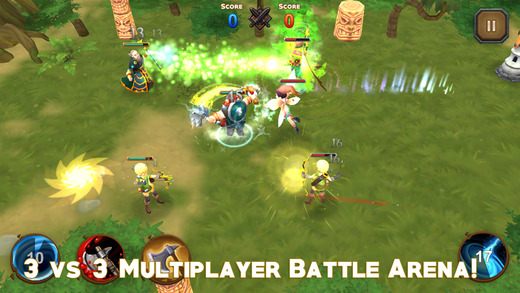 Real time 3 vs 3 Multiplayer Action RPG on mobile!

Now enjoy quick battles instantly on mobile, not PC!
This game is a true evolution of MOBA (Multiplayer Online Battle Arena).
Mobile-optimized short battles and ongoing character growth will make epic gaming experience!

40 Legendary fantasy heroes
– Warrior, Archer, Wizard, Summoner, etc. Choose the character's job you want.
– Tankers, close range dealers, long distance dealers, supporters, etc.
Combine multiple classes to create your own team.
– You can win more characters by winning the battle and winning the treasure chest.

Endless Epic League in 6 Arenas
– Win a fight against the user to reach the higher arena.
– The higher the arena, the more characters and rewards you can get.
– The higher you go, the stronger users are waiting for your challenge.
– You can practice in the campaign mode or enjoy your solo playing.

Users from all over the world are gathering to join this great arena.
Grow your characters and take the league's throne!
[Download Dungeon and League free on the App Store]
---
GoMine.io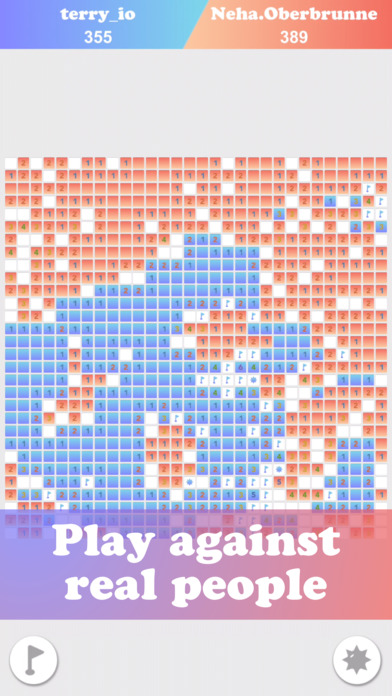 Do you still remember the fun of playing classic Minesweeper game? Now it's the time to challenge your Minesweeper skills against your friends and players all over the world!

GoMine.io brings the fun and challenge of Minesweeper into a brand new level. You play against other player in real-time. You solve the puzzle with your skills. You can even deploy extra mines on the board to help you. And you win by opening more cells than your opponent.

Enjoy the fun of GoMine.io now!
[Download GoMine.io free on the App Store]
---
Gunman Taco Truck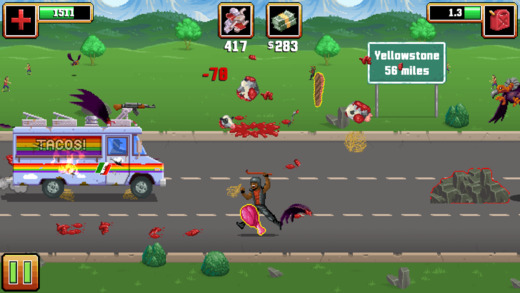 Gunman Taco Truck is an action-packed drive across the post-apocalypse United States to reach the safe haven of Winnipeg, Canada, where there are no taco trucks and your family's taco business can thrive. Getting to the safe towns is hectic but your truck is armed with weapons that blast mutants into taco fillings. In the towns you serve up the mutant scraps to struggling survivors who are more picky than they should be. Use money earned and scrap metal found to upgrade your truck and buy gas and supplies for the trip to the next town.
[Download Gunman Taco Truck free on the App Store]
---
Space Galaxy Rogue
Classic arcade space shooter with rouge-like gameplay. Defeat wave after wave of space invaders, power up your spaceships and save the galaxy!

Space Galaxy Rogue is everything you can expect from a classic Shoot 'Em Up with epic boss fights, multiple weapons and random wave generation – no game is like the other. So board your spaceship and defeat the alien invasion!

Features
* random wave generation
* five different spaceships
* epic boss fights
* multiple spaceship upgrades
* unique soundtrack
* unlockable skins
* achievements
* social media share
* online highscore
* and big pixels!

Check out the gameplay trailer at https://youtu.be/jRirRzcHDkY

Space Galaxy Rogue can be played for free and supports in-app purchases.