If you purchase an independently reviewed product or service through a link on our website, we may receive an affiliate commission. Learn more.
Another record-setting edition of the free iOS games of the week as we have 11 free games worth downloading on your iPhone or iPad this week. We've got RPGs, city-builders, arcade games and a 1v1 online knife battling game. In other words, you should be able to find something you're looking for in this week's selection.
Battle Knife: Online PvP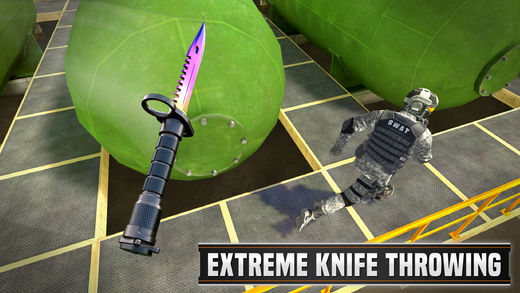 Battle knife is an online multiplayer 1v1 knife throwing game.

DYNAMIC INTENSE ACTION
Experience player versus player knife throwing combat like never before. Gameplay will be fast and quick. Your aim will mean everything.

BE THE ULTIMATE CHAMPION
Face opponents who are out to destroy you. Challenge all the warriors and show them what you are made of. Rise on the leaderboards and let the world know who is best.

MASTER THE KNIVES
Handle your blades skilfully. Hurl them with intense accuracy. Each different knife is unique on it's own. Time your moves and learn the art of the throw.

This is Battle Knife.
Download Battle Knife: Online PvP
---
Crashbots
Run, slide, shoot, and jetpack as you navigate through dangerous terrains. Collect parts to upgrade and unlock new bots. How far can you run?!

Features
– 2 Different Game modes.
– 3 worlds, and over 75 levels. (and more to come!)
– 5 Unlockable Robots.
– Watch & Share replays.
– Cloud Save.
– Leaderboards & Achievements.
– Epic boss fights!
---
Elvenar
Set out to uncover the long forgotten world of Elvenar. Create a flourishing fantasy city and discover a magical world full of mysteries. Restore Elvenar to its former glory and create a home for many other fantasy races!

FEATURES:
• Choose between Elves or Humans as a starting race.
• Create and customize a beautiful city and evolve to the most prosperous economy you can.
• Uncover long forgotten technologies, to advance you city with new buildings and resources.
• Produce resources and craft valuable goods.
• Trade with other players and merchants in the marketplace.
• Explore and expand the world map to unlock its secrets and gain powerful relics.

Elvenar is based on the successful browser city-builder, that was published by InnoGames. Finally, the online fantasy game is available for phone and tablet as well, providing cross-platform access.
---
Era of Arcania
A unique mobile experience presented by 37Games.

A reality of Gods and Demons is created in a Fusion of Western myths and Oriental fantasies. You'll act as an explorer to embark on epic adventures with your friends. In Era of Arcania, you'll have the chance to write your own legends through exploration, battles, and even love!

Features:
– Quantum Graphics & Multi-Dimensional Views
With Quantum HD graphics and real-time lighting effects, Era of Arcania can bring you an unprecedented visual feast. Explore using the traditional 2.5D of ARPGs or 3D of MMOs to enjoy a fully immersive experience with just one tap.

– Intuitive Interface & Unique Skills
A user interface which is intuitive to use and simple to understand to allow a more realistic gaming experience. The variety of skills available to players will allow each player to enjoy a unique adventure.

– Multiplayer Dungeons & Massive Gameplay
In Era of Arcania, you can immerse yourself in the grand adventure with other players! Online multiplayer dungeons, World Bosses, 3v3 real-time arena, voice chat. Use your mobile device to strategize with others; anytime, anywhere!

– Fierce Guild Wars
As territories expand, threats loom larger. Join battles with up to 1000 players to win your guild the highest of honors! Use strategy and finesse to expand your will and rule over all!

– Romantic Glory
Love and battle make a perfect combination in Era of Arcania. Show your love to the entire world through luxurious weddings and romantic parades. Take your chosen one down the rows before heading to the battlefield for glory!

– New Class – Archer
Born in the forested lands, agile Archers combine their skills at archery to bring out their inner power. While Gods and Demons fought, Archers stood their ground to bring peace to all creatures!
---
KISS Rock City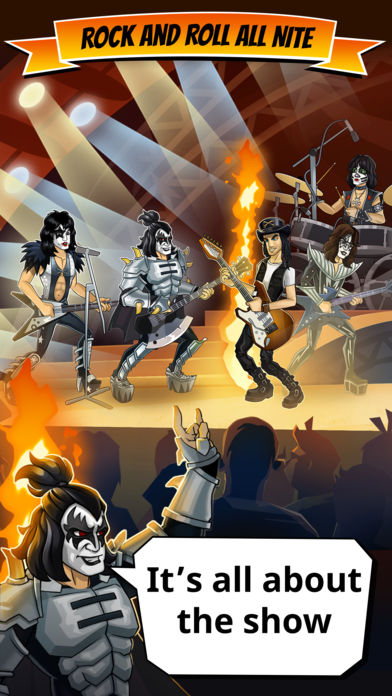 Who doesn't want to be a rock star? There's only one problem: you don't have enough money and you clash with your band over every decision. Just about to give up, you meet the super famous and glorious band members of KISS. What follows is a stardom adventure to form the next best rockband – and KISS offers to help you! Sing along with original KISS tunes and stick around for the funny story.

Features:
• An epic rock-adventure!
• Original KISS-songs!
• Wonderful animated backgrounds, showing nasty bars and apartments full of luxury!
• Huge amount of costumes, from rock to punk and J-Pop. Style your band exactly how you want to!
• An original rhythm-game that puts your skills to the test!
• Social interaction with your band-members. Keep them happy and success will be right around the corner!
---
Legend of Brave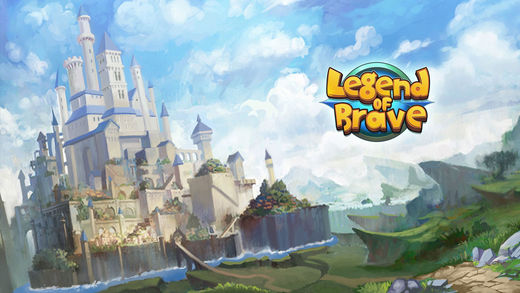 Legend of Brave is a 3D online real-time APRG game of 2017 that covers the most popular game types on the market: collection over 100 kinds of Cute Pets & cool Mounts; blood PVP, PVE battles; Devil Dungeon Challenge and so on. There are more modes waiting for you, come on with friends to fight against the darkness.

Features:
●Blood fighting to be the KING
Warrior, Mage and Gunner, different characters with different skills, switch freely with huge damage output to be the King
●Various PVP and PVE modes
Killing monsters and being the dominator in Devil Dungeon, 1V1 Dungeon and Arena. Create your guild and summon the holy beast to defend your territory.
●Strong combination: fighting with Pets & Mounts, fire fully open
The game contains hundreds of different types of mounts & pets. No matter play the role as an output or auxiliary, it's all depends on yourself. Punish the evil and promote the good together with your partners.
●Popular costumes available, Create exclusive style
No matter retro, funny, sexy or cute, a variety of styles waiting for you to choose. And it also has a large number of time-limited costumes, such as Valentine's Day Set, Christmas Set and so on. Just come on and show your freestyle.
---
PES CARD COLLECTION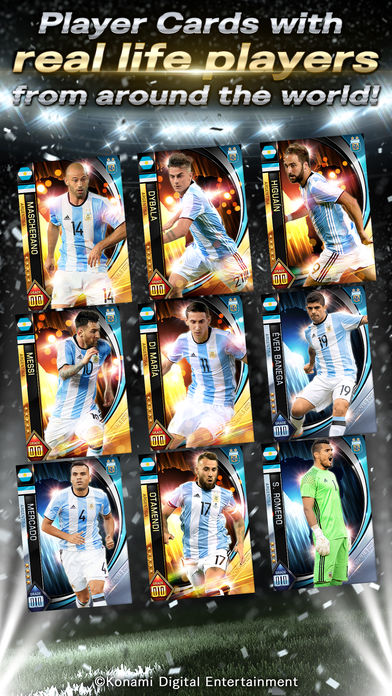 In PES CARD COLLECTION (PESCC), you collect cards of the world's most famous football players to create the ultimate team! While you search for the perfect formation for your team, you can enjoy training your players and developing your squad. When you feel like gauging your team's progress, you can do so by playing matches in real time against rivals from across the globe.

Using data from the long-running PES series, matches in PESCC play out in gorgeous 3D. This allows you to feel the joy of every goal you score and the pain of every one you concede as if you were really there. You can even let others know your exact emotions by sending unique stickers during a match.

With the new 'Elevens Match' feature, you bring your squad's top star to the changing room along with 10 other users to form a full team of 11 players.

The Championship is a tournament played on a global scale and is held regularly. The intense matches are your chance to prove to your rivals who's the strongest and are a great way to compare your team with others.

– Player Cards with real life players!
Players from the world's top national teams are here, including Argentina, Brazil and Portugal, as well as stars from some of the most popular club teams, including FC BARCELONA, LIVERPOOL FC, ARSENAL FC and BV BORUSSIA 09 DORTMUND. All the cards feature high quality player photographs. Collect your favourite players, train them up and build your own unique team of superstars!

– Communicate in matches using stickers!
You're the one who collects the players and decides your formation, but the match itself plays out automatically. If you're playing against user from a different country, you can still communicate during a match with a range of unique stickers. There are stickers to convey the whole spectrum of emotions fans and managers go through during a match, all quickly and conveniently available to use. PESCC is the new language of football!

– Real-time matches with 11 users!
The best way to check your team's progress is by playing matches against other users, and in PESCC you can do this whenever you like and in real time. Ranked Matches could put you up against strong opponents you've never met before, whereas Friendly Matches are played between two friends. In Elevens Matches, you and 10 other users choose the single best player from your squads to form a team of 11 and play matches in real time against users from around the world. You'll have to work together with you teammates for a gaming experience like nothing else!

– Join your friends from around the world in frequent festivals!
In PESCC, the Championship is a mammoth tournament held regularly to determine the very best team. With a range of campaigns and special draws, festivals have something for everyone. They're a great opportunity for you and users from all over the planet to quickly boost your teams. We hope you enjoy them!
---
Ping Ping!
The ultimate addicting game that anyone can enjoy! Play Ping Ping!

Enjoy various modes of play. Using the right angle is key!

Enjoy Ping Ping on the bus, subway, or on the way to work or home!

▶ Ping Ping! Official Fan Page : https://www.facebook.com/superbox01

– This game supports '한국어', 'Indonesian', 'Bahasa malay', 'English', '日本語', '中文简体', '中文繁體', 'Deutsch', 'français', 'Español', 'ไทย', 'Русский', 'Arabic', 'Portuguese', 'Turkish', 'Italian'.

【Ping Ping! Features】
◐ An addictive game enjoyed by people all around the world!
◐ Clean, stylish, and slick graphics with a dreamy atmosphere.
◐ An electrifying feel as you destroy bricks and level up!
◐ No Wi-Fi? No problem! Play anytime without an internet connection.
◐ Supports 16 languages.

【How to play Ping Ping!】
◐ Swipe the ball to destroy bricks!
◐ Match the angle and the blocks in one shot!

– This game is acceptable for purchasing the items partially. When purchasing the items, the additional costs could be occurred and limited Consumer Right of Defense according to the item types.
---
Sonic Forces: Speed Battle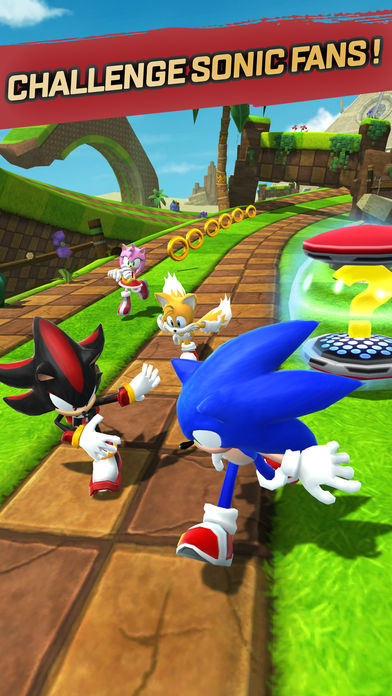 World-famous SONIC THE HEDGEHOG is back! RUN and COMPETE with real players from around the world. Find out who is the MASTER of speed! SPRINT, DODGE, ATTACK and SET TRAPS versus other fans in this EASY and FUN MULTIPLAYER game. Download and start your battle NOW!

BATTLE TO WIN
● Run faster with on-track dash pads and grind rails
● Drive other players into obstacles and Badniks
● Attack with Mines, Lightning, Fireballs, Tornadoes and more
● Win trophies to unlock a variety of new and challenging tracks

RACE WITH THE ULTIMATE SONIC TEAM
● Race as Sonic, Amy, Tails, Knuckles, Shadow, Rouge, and more
● Unlock new and rare characters including Omega and Vector
● Compete for Rings in every race to upgrade your characters
● Top the leaderboards new and rare characters including Omega and Vector
Download Sonic Forces: Speed Battle
---
TAP Shooter: Sky Battle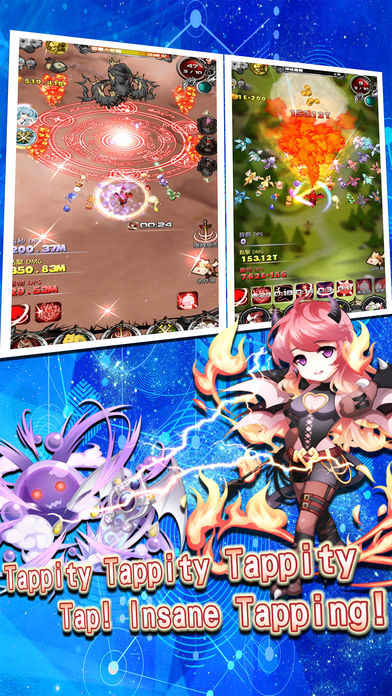 Getting surrounded by hordes of enemies and dodging bullet hell is not the only way to play a Shooter game. In TAP Shooter: Sky Battle, you summon a horde of allies to surround and destroy monsters! You will power up your hero and allies with Incremental clicker gameplay, and go forth to annihilate the Devil Army!

***Features***
* FREE TO PLAY Exciting Action RPG Experience
*TAP to defeat hordes of monsters
* ADVANCE across various realms to save the world
* COLLECT pets, artifacts and equipment to help your clause
* GATHER with your friends and guildmates and defeat the demons with the power of Friendship and Unity
* REBIRTH and grow ever and ever stronger as you march on
* COMPETE against other heroes and won marvelous rewards from tournaments

Fast-Paced Combat!
Shoot! Destroy! Push Forward! Have fun mowing down gigantic monsters!

Mow Down the Mobs with Style!
As you level up, you can learn various awesome skills — Powerful attacks, massive group buffs, and draw upon the power of your friends and guildmates!

Fly with Your Pets!
You can summon pets to help shoot down the monsters. Not just a couple of them. You can summons dozens of pets to swarm your enemies!

Collect Artifacts!
By going through Rebirth, your hero can earn Rebirth Crystals to be turned into Artifacts with immense magical prowess. For every Rebirth your hero go through, they will get tremendously stronger through the power of the Artifacts!
Download TAP Shooter: Sky Battle
---
The Muscle Hustle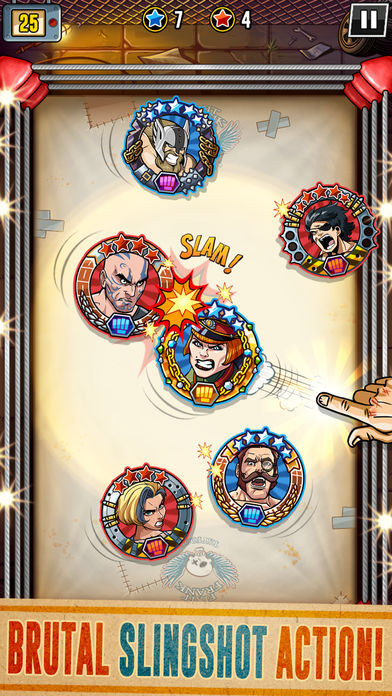 You've never played a wrestling game like this before! The controls are simple and fun; they might remind you of pool, marbles, or pinball. Classic wrestling moves and unique combos add exciting tactical and strategic depth. Bounce a monster strike at the exactly the right spot to KO your rival, save your signature move for a massive bodyslam, or bank a shot for a multi-hit combo.

Collect, train, and promote hundreds of wrestlers. Combine the unique stats and abilities of your hyper heroes to build the perfect tag-team for each match and battle it out in extensive single player campaigns or the real-time PvP league.

BUILD YOUR ROSTER
● Collect hundreds of unique wrestlers and build the best tag-team
● Train your wrestlers and unlock signature throws, holds and aerial attacks.
● Manage their wrestling career path from rookie, to jobber, to superstar

POOL-LIKE GAMEPLAY
● It's simple to wrestle, only one hand required
● Just pull back, aim, and release!
● Deceptively deep tactical choices
● Work the angles for combos

EXTENSIVE SINGLE PLAYER CAMPAIGN
● Hundreds of levels to play, filled with unique challenges
● Throw chairs, set the ropes on fire, and jump off the top turnbuckle
● Hit the high scores on the leaderboards

REAL-TIME PVP LEAGUE
● Go head to head with other players in the pvp multiplayer league
● Progress through arenas in the league to go to the top

WRESTLING DRAMA
● Hilarious announcer commentary
● Spot a talented rookie when they're just a little jabroni
● Please the crowd as a babyface, or turn heel
● Make sure to never break kayfabe!

Download The Muscle Hustle (TMH) now!
---
Our deals and product reviews are picked by BGR's expert editors and team.

Follow @BGRDeals on Twitter to keep up with the latest and greatest deals we find around the web. Prices subject to change without notice and any coupons mentioned above may be available in limited supply.