If you purchase an independently reviewed product or service through a link on our website, we may receive an affiliate commission. Learn more.
When it comes to mobile games, there's almost always a game or two worth downloading every week. It might not hold your interest for long, but it should help get you through a long commute or a slow day at work. Then there are weeks like this week, when every game on the list is worth downloading. There's a full-fledged MMORPG, a sequel to one of the most popular clicker games ever, and a competent ripoff of Battlegrounds.
AdVenture Communist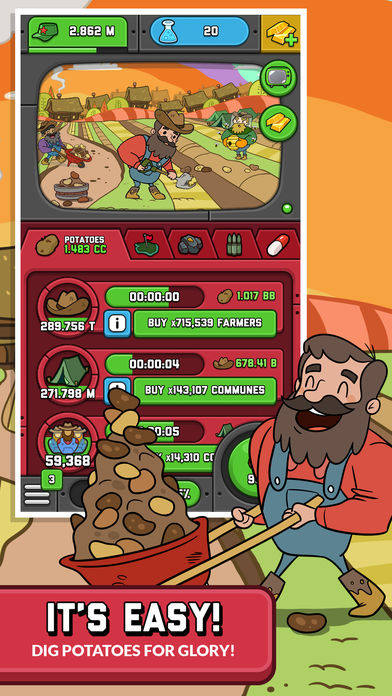 Welcome Comrade, to AdVenture Communist! Best clicky idle game ever made by human beings, probably!

Become glorious leader of your own Communist State, and gather resources to build ultimate super power. Dig potatoes, research experimental upgrades, and make efficient all the means of production to raise to highest ranks.

Are you seeing a few red flags? That is good thing! AdVenture Communist features State Approved Communist jokings! Because jokes about Communism aren't funny unless everyone gets them.

And when you are getting tired, take break! Communist State keeps producing while you're gone. Though it will miss you terribly!

There are medals to earn! Tasks to delegate! Strangely addictive progress bars to watch go zippy zappy. It's everything you've ever wanted in a Communism Simulator!

Play AdVenture Communist today! Is mandatory government prescribed FUN!
---
Beat Street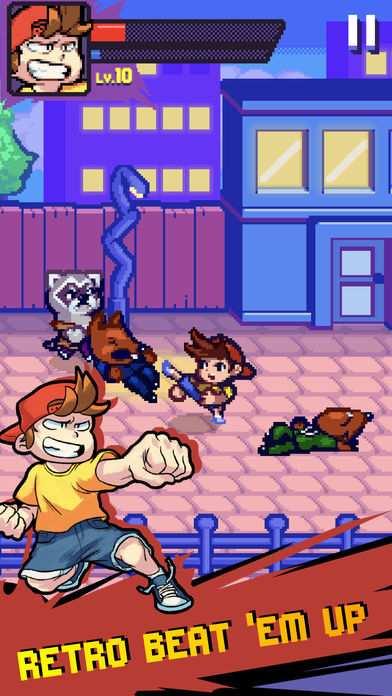 Beat Street is the first beat 'em up with intuitive single touch controls and is a love letter to the 90s beat 'em up genre!

Evil gangs are terrorizing Toko City and the citizens need your help! Fight your way through hordes of enemies and become the new hero in town.

Features:
• Online co-op mode: up to 2 players!
• Story driven gameplay
• Simple controls – anyone can play a beat 'em up!
• Unlock fighters with unique martial art skills and get iMessage stickers
• Gorgeous handcrafted pixel art
• Retro music by Maxo
• iPhone X support

We recommend iPhone 5S or higher for an optimal experience.
---
Catan Universe
After a long, difficult journey, you have reached the coast of an unknown island! Yet other explorers have also landed on Catan: The competition for settlement has begun!

Build roads and cities, negotiate skillfully and become ruler of Catan!

Go on a journey to the Catan universe, and enter into exciting duels against players from all over the world. The board game classic and the Catan card game bring a real table top feeling to your screen, with brand new graphics.

Play the basic board game in multi-player mode, and the introductory game of "Catan – The Duel" free of charge. You can also master the free "Arrival on Catan", to permanently unlock the single player and custom match mode for the "Arrival on Catan" scenario, to play against the AI or with your friends.

For even more variety, unlock the complete basic game, and the expansions "Cities & Knights" and "Seafarers" as in-app purchases, defend yourself against barbarian invasions, journey to new shores, and compete against cunning computer opponents.

Play with your Catan Universe account on the device of your choice: You can use your login on numerous desktop and mobile platforms! Become part of the huge worldwide Catan community, and compete against players from all over the world, and on all supported platforms!

Features:

– Settle – trade – build – become ruler of Catan!
– Play on all your devices with one account
– Faithful reconstruction of the board game "Catan" and the card game "Catan – The Duel"
– Design your own avatar
– Chat with other players
– Form guilds
– Play numerous achievements and unlocks
– Get additional expansions and play modes as in-app purchases
– Start very easily with the comprehensive tutorial

Features in development:

– Fight tournaments as guilds or for your own glory.
– Prove yourself in numerous additional expansions.

Free-to-play content:

– Basic game free matches against two other human players
– "Arrival on Catan" – permanently unlock single-player and custom-match modes against friends, or against the AI
– Introductory game free matches: Catan duel
– Registration bonus of 100 gold and 2 scrolls – unlock expansions and complete access to auto match, single player and custom matches with scrolls for a limited time
– Further scrolls by levelling up

Catan Universe supports iOS 10 or higher, and devices from the iPhone 5S.
---
King Chomp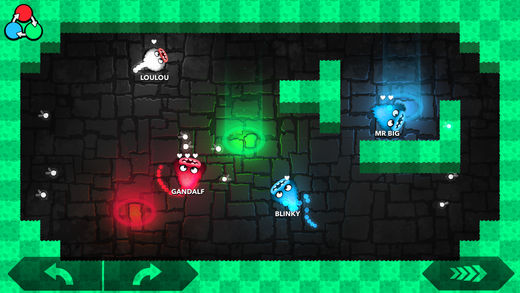 • Change your Monster's color to get the upper hand. Red eats Green, Green eats Blue, Blue eats Red! Don't forget!
• Plan ahead to outsmart your opponents!
• Earn trophies with every win to rise up the Leaderboard
• Top the Weekly Leaderboard and be declared KING CHOMP!
---
Lineage 2: Revolution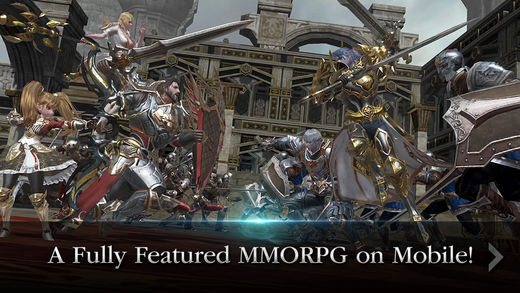 Venture into a breathtaking new fantasy world with stunning visuals powered by the Unreal Engine 4. Experience large scale, open-world combat where up to 200 players can battle in real time on a single screen! Party up with strangers or form clans with friends to conquer epic raid dungeons, take down fearsome boss monsters, or compete with thousands of other players around the world in competitive battles.

Lineage 2: Revolution is a groundbreaking, new online role-playing game that brings top-quality visuals, a massive open-world, and large-scale PvP battles to life on mobile devices. Players can finally experience what it truly means to have a gorgeous, fully-featured, persistent world MMORPG that can be enjoyed alongside millions around the world, all within the palm of your hands!

The time has now come for new heroes to rise, to begin a new chapter in history, and to save the world from eternal darkness.

Join the revolution!

※KEY FEATURES※

▶REAL-TIME MASSIVE BATTLES
Battle other players in thrilling real-time, open-field PvP battles or wage war on an epic scale through competitive 50-vs-50 Fortress Siege matches!

▶STUNNING VISUALS
Powered by the Unreal Engine 4, Lineage 2: Revolution pushes the boundaries of what's graphically possible. Witness never-before-seen graphics on your mobile device!

▶SEAMLESS OPEN-WORLD
Explore a vast, stunning, and lush open-world that allows thousands of players to simultaneously explore, discover, and conquer.

▶CLANS & GUILDS
Group up with friends and guildmates, or party up with thousands of other players around the world to take down epic bosses, engage in mass-scale PvP combat, and uncover loot in epic raid dungeons.
Download Lineage 2: Revolution
---
Mighty Battles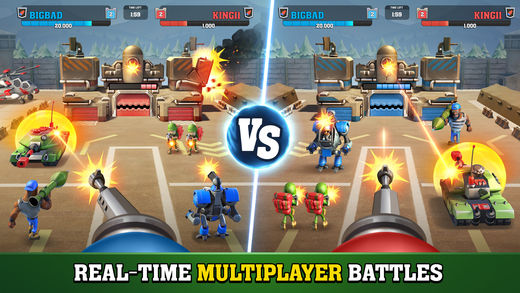 Who's the Mightiest?
Shoot, Deploy & Destroy in Real-time 1v1 Battles!

YOUR MISSION
As always, Commander, your mission will be to DESTROY ENEMY BASES! You'll need to SHOOT down advancing attacks, DEPLOY waves of special, battle-ready Units, and use all your skill and strategy to DESTROY the opposing Base!

BUILD YOUR SQUAD
Build a SQUAD of awesome UNITS to lead into battle! Collect 40 different SOLDIERS, VEHICLES, WEAPONS and BASE DEFENSES!

ATTACK THE ENEMY
Shoot enemy Grunts with your Base's Machine Gun to collect DEPLOYMENT POINTS!
Spend those Points to deploy your Soldiers and Vehicles into battle!
Call powerful Tanks, Helicopters, and other Vehicles into the fray! Deploy Rocket Troopers, Grenadiers, Flamethrower Troopers, and all sorts of different Soldiers with different weapons and abilities!
Play different combinations of Units to make a winning push on the enemy Base!

DEFEND YOUR BASE
Destroy enemy Units with Gatling Guns, Rocket Launchers, Bombing Runs and auto-controlled Turrets!
Deploy the right Soldiers and Vehicles into battle to help you fight off attacks, and turn defense into offense!

COMPETE WORLDWIDE
Challenge other players around the world in LIVE 1v1 MULTIPLAYER BATTLES! Earn MEDALS for each victory, and climb through the DIVISIONS and LEADERBOARDS into the highest tiers of competition.
Hone your shooting skills and tactical mind to become the BEST IN THE WORLD!

EARN REWARDS AND UPGRADE YOUR SQUAD
Earn Victory Crates by defeating your opponents in battle and unlock them all to collect more Units, Bucks, and Gold. Use these valuable resources to upgrade your Units and make your Squad even stronger!

JOIN A CLAN
Join a team of other Commanders and work together to become the Top Clan worldwide! Donate Units to one another, practice with clanmates in friendly Clan Battles, and compete against other Clans in Clan Events.

OTHER FEATURES:
• EVENTS: Looking for a new way to compete in Mighty Battles? Every weekend, a new EVENT will test your skills with a unique and challenging set of rules. Compete against other players and Clans all weekend, and win sweet rewards for placing on the Event Leaderboard! (Coming Soon!)
• TRAINING MODE: Practice with new Squad combinations and new Units before you take on real players around the world.
---
Rules of Survival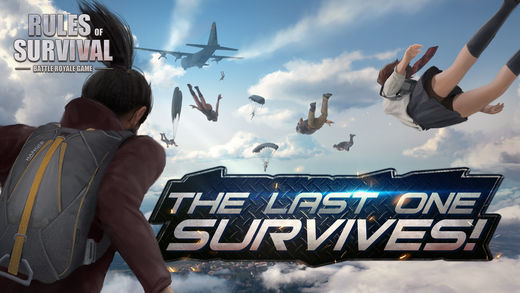 Welcome to the arena of RULES OF SURVIVAL!
You will be one out of 120 unarmed players who get air dropped into a vast, deserted island. Only the last one survives. it is not a game. You are writing RULES OF SURVIVAL!

Remember! Your safe zone is diminishing. You are racing against poison gas spreading, enemies shooting, and ultimately death chasing.
You could either fight alone or form a small team up to 4 players. Collect weapons scattered, arm yourself to the teeth, wield your wisdom and tactics, loot gear from the unlucky.
Alert !!! This is not just about a game. This is about a life & death fighting.

【Game Feature】
Run or Fight!
– Absolute fair play in a massive HD map.
Last Man Stands!
– Solo or team mode in a 120 survivor's battle.
Pick and Use!
-Variety of firearms and accessories.
Fast and Furious!
– Drive vehicles across different terrains.

it is not a game. You are writing RULES OF SURVIVAL!
---
The Alchemist Code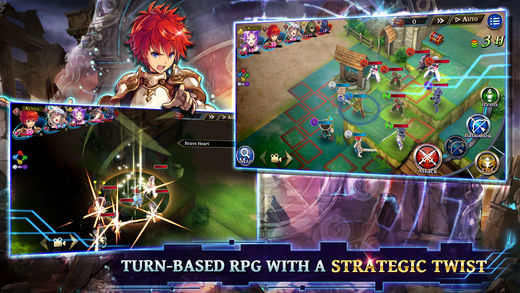 The pinnacle of Japanese Mobile Strategy RPGs enjoyed by millions in Japan, The Alchemist Code brings forth an enjoyable mix of genuine tactical elements and a plethora of high quality content – from intense 3D animations to stunning anime-styled cutscenes as well as superb music and voice acting!

Play your cards right – master the arcane power of Alchemy and alter the fate of the world!

FULL-FLEDGED STRATEGY RPG
* Classic turn-based battle system with grid-based movement
* Command strategic units on 3D terrains, consider the difference in elevation and orientation to turn the tides of battles

DEEP CHARACTER CUSTOMIZATION
* Summon, collect and evolve more than 50 beautifully designed characters
* Master a wide selection of Jobs Classes, unlock new abilities and outfits

PLAY WITH AND AGAINST FRIENDS
* Real-time 4P multiplayer co-op – Challenge high-level dungeons with 3 other players
* Put your skills to the test at the Arena! Battle fellow players to climb Daily Arena Rankings and get rewarded

RICH EXPANSIVE CONTENT
* Go on invigorating adventures and traverse through unique landscapes
* Take up exciting Missions and Challenges daily and get fantastic rewards
* Discover intriguing character personalities, gripping backstories and quests

————————-

STORY INTRODUCTION

The Forbidden Art of Alchemy brought about destruction and a world divided by differing ideals.

It was sealed away into the darkness by the Seven Kingdoms of Babel…

However, its seal has shown signs of weakening, signalling an eminent foreshadowing of what's to come..

Bestowed with the power of Alchemy, who will prevail, and bring about a change in the world? Where will your will take you and how will the world judge you?

– Mankind's Will is merely at the mercy of the Stones of Gods –
---
Our deals and product reviews are picked by BGR's expert editors and team.

Follow @BGRDeals on Twitter to keep up with the latest and greatest deals we find around the web. Prices subject to change without notice and any coupons mentioned above may be available in limited supply.