One of my favorite first-person shooter franchises is Titanfall, and today, that franchise made its way to the iOS App Store in the form of a free-to-play real-time strategy game. It's one of nine free games that we're highlighting this week, but if that's still not enough, you can also go through our entire archive of the best free iPhone games from the past few months.
Cavefall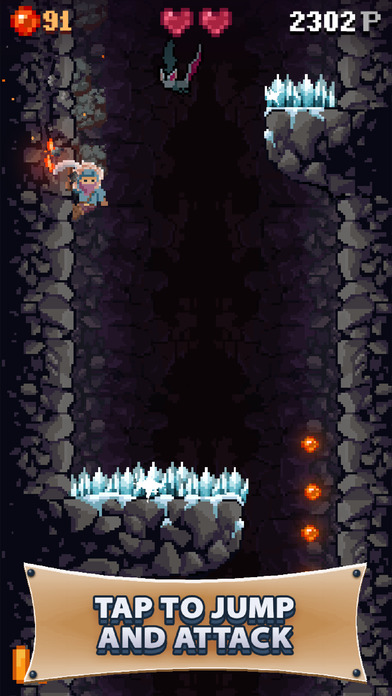 Descend the dark caves and uncover lost secrets with easy to learn tap controls. Kill enemies and avoid obstacles to get the new highscore. Collect glowing orbs to unlock new powerful upgrades and power ups.

Features:
• Tap to jump from side to side
• Kill enemies to get points and build combos
• Unlock upgrades and powerups
• Four different infinite caves with unique mechanics and obstacles
• Beautiful retro style pixel art
• Collect lost notes to unlock new levels and discover the story of the lost Arctic Expidition
• Complete daily challenges for extra awards
• Collect achievements
• Get your score to the top of the leaderboard of each cave
• Soundtrack by James DiPaolo
---
Combat Squad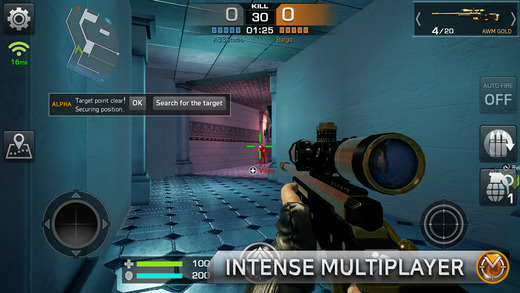 Tactical FPS Combat from former Counter-Strike Online developers.

Get ready for an epic tactical multiplayer squad combat to test your skills and tactics against others around the world.
Combat Squad : Project Wednesday is a fast-paced Tactical First Person Shooter like you have never seen before! Create and customize your own squad then control and command the entire squad of five in battle.

▶ Tactical Mobile FPS: Create, Customize, Control and Command your own elite squad
▶ Wage a tactical battle against the enemy squad: Decide on your tactics and strategy before the deployment and command your squad during the battle.
▶ Advanced AI: Advanced tactical AI to take the best action to execute your commands.
▶ Take control with DIVE System: Choose and take control of the right unit at the right time with DIVE System.
▶ Find the play style that suits you: With various types of weapons and mercenaries to choose from, the possibilities are endless.
▶ Customize your squad with unique Perk Skills: Choose from the Survival, Mastery and Elite perk skills to gain special attributes for combat.
▶ Developed with Unreal Engine 4
▶ 1 vs 1 Multiplayer Squad Combat: Control your squad of five to fight against online rivals from around the world.
▶ 5 vs 5 Multiplayer Team Battle: Fight alongside your teammates from around the world in epic 5 vs 5 battles.
▶ 7 Different Multiplayer Game Modes to choose from.
---
Home Arcade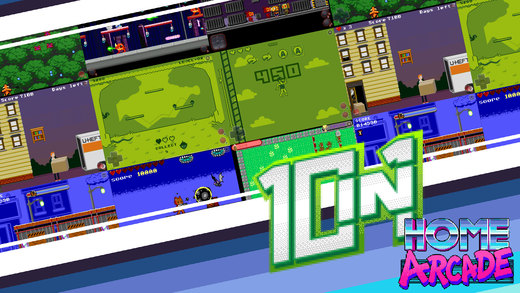 Home Arcade is the greatest arcade collection the 1980's forgot to make!

Designed by the award winning team at Big Blue Bubble as part of a retro game jam, Home Arcade is packed with 10 fun, challenging, and nostalgic games! With Home Arcade there are so many ways to play. Will you fight your way through a heavy metal undead corn maze in Day of RockOning, sneak and steal in the old timey wild west adventure game Railroaded, or maybe you'll prove you're the kind of squirrel that can handle Dee's Nuts? All these games and more will fit right in your pocket with Home Arcade!

Features
• 10 retro inspired games
• Leaderboards
• High score showdowns
• Retro console quality, mobile portability!
---
Power Hover: Cruise
Power Hover: Cruise is a spin-off from highly popular Power Hover game.
Zen like score hunter with super stylish graphics and large roster of character to choose from!

Make you longest run in three challenging stages! Randomly generated hazards will make sure you will never meet the same sequence of events twice! Outrun you friends or take on the world on the leaderboards!

Machine: Race after a crazed machine in a deep underground tunnel, ride on the floor, walls or ceiling and avoid the lazers and spiky things!

Air: Go for a ride among the clouds and take on the wildly spinning machinery. Spin spin!

Pyramid: Lazers, jump ramps, moving walls and rotating spikes. Ancient tomb made for riding fast!

Wonderful places for a nice sunday cruise!
---
Ristar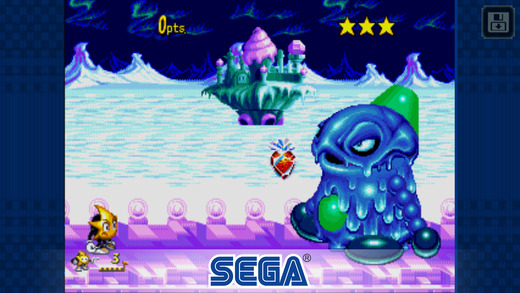 Travel the galaxy in SEGA's classic platformer Ristar, now available on mobile. Play free and rediscover this SEGA gem!

Galactic tyrant Kaiser Greedy has enslaved the Valdi star system. Leaders of every planet have been brainwashed, and only you, Ristar, can free them. Use Ristar's extendable limbs to swing, climb, grapple and grab your way across six planets and end Greedy's grip on the galaxy!

Ristar joins the SEGA Forever classic games collection, a treasure trove of free SEGA console classics brought to life on mobile for the first time!

FEATURES
– Six planets to rescue, spanning every corner of the galaxy.
– Use Ristar's extendable arms to smash, grab, and grapple Greedy's minions
– Battle unique bosses across all six planets
– Grab enemies to destroy them or use them to pivot through a level
– Perform 'shooting star' attacks to kill multiple enemies at once!
---
SailCraft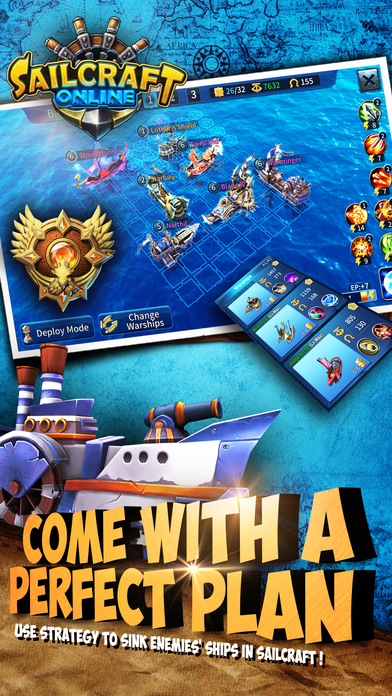 "SailCraft" is one of the most exciting naval warfare mobile games in the world. Download it now and board the ship! Dominate the world with your own style and strategies.

Game Introduction

Forge your naval fleet and enter the Arena! "SailCraft" mixes classic battleship rules with brand-new warship skills, we are trying to create the most amazing and innovative gaming experience for you.

You can recruit a variety of warships into your fleet, including glorious human warships, tough dwarf submarines, and elegant elf magic ships. From the numerous fleet combinations, formations and various tactics, there must be one that was made for you perfectly!

The exquisite ships designed in full 3D graphics will lead you to a completely magical submarine world right away.

Build your own aqua kingdom, battle with your friends, and share the fun ASAP!

Lead your fleet and battle with millions of gamers, and get your ranking to Top 1 worldwide! What do you say?

Game Features

Our multiplayer mobile game has many great features to offer:

* Exquisite 3D graphics, over 60 types of warships available, classic warships, special alien warships…you name it!
* Human warships, dwarf submarines, and elf magic ships are all waiting for command at your finger tip!
* Over 70 tactics, such as mortars, torpedoes, missiles, and scouts…
* Different combinations of warships, formations, skills, and spells
* Challenge warriors worldwide in real time, and take over their trophies you deserve
* Design your ultimate fleet and defeat your opponents, fight to become the king in the Arena
* Create your own aqua kingdom, share tips, and sharp your own skills
* Battle with your real-life friends and share the fun immediately
---
Splatter Caverns
Hop down the crazy lava caverns while shooting through jagged crystals, terrifying alien worms and other surprises sure to make you jump!

Swipe to move your splatter ball + tap to shoot enemies as they appear before you. Stay alive as long as possible and don't fall into the lava!

FEATURES

• Classic arcade game feel with highly engaging gameplay
• Immersive and vibrant environment — watch the worlds change color!
• Scary enemies — including alien worms!
• Rapid fire slime bullet shooting. Shoot enemies and targets for diamonds!
• Unlock 20+ jelly splat characters — including purple, green and rainbow jellies!
• Faster and more challenging gameplay the longer you stay alive
---
Tiny Dino World: Return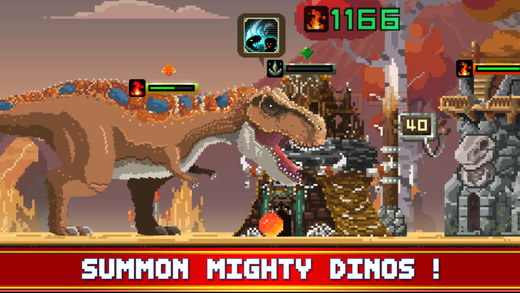 Tiny Dino World has return! The dino riders have assembled!

●Pixel art
Pixel style dinosaur! Experience being a chief of the village is what is all about.
●Realistic dinosaur sound effects and animation
More than 200 dinosaurs at your command with realistic animation and sound ef-fects!
●A huge variety of strategies at your disposal
Construct a wide variety of buildings to defend yourself from invasions or command mighty dinosaurs to invade other villages and crush their totems!
●Fight together with your warriors and dino
Customise your own fighting squad with tons of dinos and warriors at your disposal.
●Manage your village
Manage your villagers to the right job, help create a strong and economical home for your villagers to live in.
●Evolve
Upgrade and evolve your dino forces, fight for the highest glory.
Download Tiny Dino World: Return
---
Titanfall: Assault
Standby for Titanfall! Experience freedom on the Frontier battlefield in a new mobile RTS that redefines the genre with fast-paced action and intense PvP battles. Get your exclusive Apple Ion Titan today!

Put your combat skills to the test by unleashing a powerful arsenal of Titans and Pilots, including units from Titanfall 2 plus brand new specialized units only for the mobile game. Deploy Sim Ninja, Boomer, Ion, Scorch and more onto the battlefield to fight for control of the Frontier. Collect and upgrade dozens of cards including tactical Burn Cards, which provide powerful support.

Create or join a Guild to play and strategize with friends, earn Victory caches for your battlefield dominance, and fight across multiple maps that extend the dynamic Titanfall universe. Play on Crash Site, Angel City, Boneyard and more.

Strategize your way to victory over enemy forces in epic PvP battles and compete for glory and rewards on the leaderboards. Assemble and conquer. Unite and destroy. And lead your forces to victory in The Frontier War.

Features:
• Deploy your Pilots and Titans in fast-paced, fluid battles
• Fight head-to-head in dynamic Real-Time Strategy warfare
• Conquer the enemy with a powerful deck of Pilots, Titans, and Burn Cards
• Deploy your forces on multiple maps that extend the Titanfall universe
• Create or join Guilds to play with friends
• Earn Victory caches for your battlefield dominance