Today's post covering paid iPhone and iPad apps on sale for free comes a bit later than usual, but better late than never. We've got a great list for you to kick off the week — and since it's the week before Black Friday, you're definitely going to want to take advantage and save as much money as you possibly can.
MUST SEE: The 5 best new features coming to your iPhone in iOS 10.2
These are paid iPhone and iPad apps that have been made available for free for a limited time by their developers. There is no way to tell how long they will be free. These sales could end an hour from now or a week from now — obviously, the only thing we can guarantee is that they were free at the time this post was written. If you click on a link and see a price listed next to an app instead of the word "get," it is no longer free. The sale has ended. If you download the app, you will be charged.

Rainbow
Normally $0.99.
Bored of the classic grayish iPhone keyboard? Now is the time to add some rainbow color strokes to your keys with the new Rainbow keyboard, exclusive for iPhone & iPad!

Changing the color of your keyboard can be done in seconds, choose the theme that matches your style or even your clothes!

Features
• Select from a set of 20 stylish colorful themes for your keyboard (12 themes are for the Pro version only);
• Familiar layout for both iPhone and iPad. The Rainbow keyboard is using the same layout and functionality as the standard keyboard;
• Auto-capitalization will work just as you expect it;
• Tapping the keys will have the same audio feedback as the standard keyboard (you can also disable this from settings);
• When tapping on a key it will be highlighted to clearly show your selection;
• Special characters are displayed when you tap and hold a key;
• Option to display the keyboard compressed for easy one-hand access to keys on the iPhone 6 and 6+
• Option to display the letters on the keyboard as lower case, when typing in lower case;
• QWERTY and QWERTZ layouts.

Privacy Note: At Bits&Coffee we greatly value our users' privacy. The Rainbow keyboard will not record key strokes nor send them over the Internet. The "Allow Full Access" option is only required to enable features otherwise not possible.
Translator Pro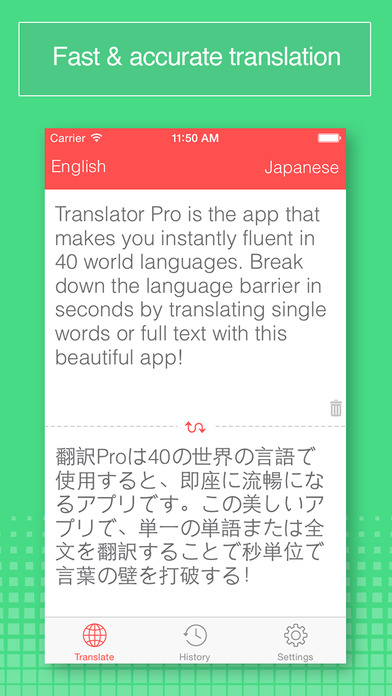 Normally $3.99.
The time is now for a complete, easy to use and elegant app that allows you to speak over 40 languages with one simple tap.
Using state of the art technologies such as machine translation and text to speech, Translator Pro is the ultimate tool that lets you speak and understand the world's major languages and many more.

:: :: KEY FEATURES :: ::

● Translate any text between 40 languages
● Share your text via email or on your social networks
● Offline text-to-speech
● You can dictate your text instead of typing
● Browse through your translation history offline
● Optimized for all devices including iPhone 6 and 6 Plus

Our app supports the following languages::

● Afrikaans
● Albanian
● Arabic
● Basque
● Belarusian
● Bulgarian
● Catalan
● Chinese
● Chinese (traditional)
● Croatian
● Czech
● Danish
● Dutch
● English
● Estonian
● Filipino
● Finnish
● French
● German
● Greek
● Hindi
● Hungarian
● Indonesian
● Irish
● Italian
● Japanese
● Korean
● Malay
● Norwegian
● Polish
● Portuguese
● Romanian
● Russian
● Slovak
● Spanish
● Swedish
● Thai
● Turkish
● Ukrainian
● Vietnamese
SYStem Activity Monitor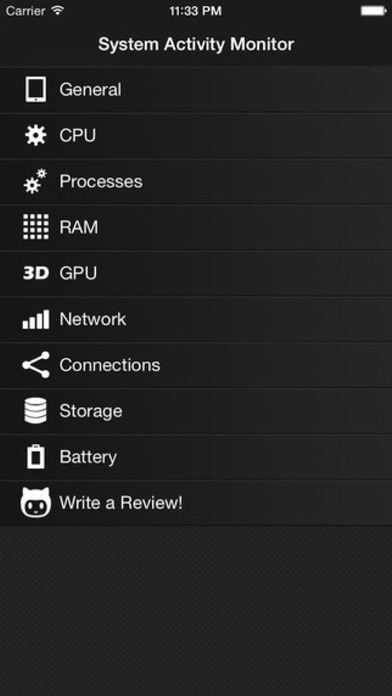 Normally $4.99.
System Activity Monitor provides powerful graphical monitoring of all the device's resources such as CPU, memory, disk, battery and wifi/cell data usage. Further, it offers access to operating system stats including network connection list and routing table. Finally, System Status displays operating system details such as kernel version, memory page statistics and shows various hardware-related data.
Download SYStem Activity Monitor
GifORama 2
Normally $0.99.
Create animations using your own photos, movies, animated gifs, meme text, AND NOW LIVE VIDEO!!!! Use the awesome Giphy search engine to find sweet animated gifs.

ALSO now you can take saved videos and convert them into Animated GIFS that get saved to your Camera Roll. (Send them in text messages or share them online)

Just add live video/images/movies/animated gifs, rotate/scale/move them around and then hit the record button. You can either move items on the screen manually OR you can use our built in custom Path animations for automatic animation.

Record your animated creations and create a movie to share!
Now go make something Awesome.

The 17+ rating is due to the fact that the you can search for animated gifs using the Giphy service.
Simpler Pro
Normally $4.99.
* Over 3,000,000 people love Simpler Pro :)

Your address book is a mess?
Simpler Pro will fix it in few seconds!

MAIN FEATURES
○ Merge all duplicate contacts with one tap!
○ Powerful Search
○ Save your own contact groups
○ Instantly send group text & email
○ Share your groups with colleagues, friends and family
○ One tap to backup your contacts!
○ Quickly find the contacts you need

Simpler Pro is a completely redesigned contacts app that makes your address book light, smart and user friendly.

SIMPLY MERGE DUPLICATE CONTACTS
○ Merge all duplicate contacts with one tap!
○ Find & merge contacts with similar names.
○ Find & Merge contacts with duplicate phone or email.

CLEANUP
○ Remove contacts without name
○ Remove contacts without phone & email

BACKUP
○ One tap to backup your contacts!
○ Quickly export your backups to Dropbox, Google Drive, Email
○ Keep your contacts safe in the cloud!
○ Easily restore your contacts from any mobile device!
○ Move contacts between accounts (Exchange, iCloud, Local Address Book)

GROUPS
○ Save your own contact groups
○ Instantly send group text & email
○ Share your groups with colleagues, friends and family

SMART DIALER
○ Beautiful dialer to call and add new contacts
○ T9 Dialer – quickly search by name & numbers
○ Quickly find the contacts you need

FAVORITES
○ Simply choose your Favorite contacts
○ One tap to: Voice Call / Text / FaceTime / Email

SMART FILTERS
○ Quickly find the contacts you need
○ Filter contacts by Company & Job title
○ Filter contacts by upcoming birthday & creation date

AVAILABLE IN 15 DIFFERENT LANGUAGES
English, Español, Français, Italiano, Deutsch, Português (Br.), 中文 (Simplified), 中文 (Traditional), 日本語, 한국어, Nederlands, Русский, Türkçe, العربية, עברית
MemoMa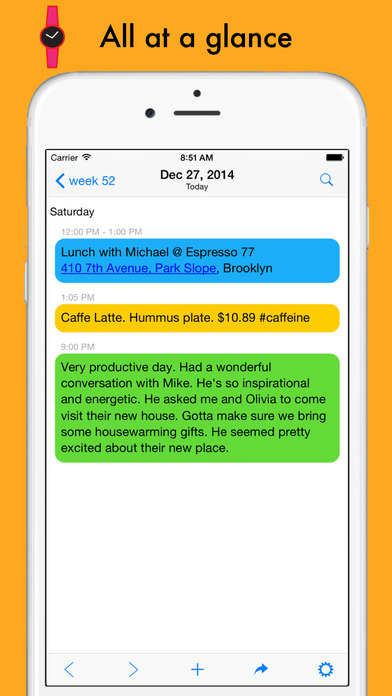 Normally $3.99.
MemoMa is a notes app that you can write your memos, ideas, journals, or any kind of text directly into your iPhone calendars. You can add a note very quickly by tapping a plus (+) button, and your note will be registered with a time stamp. You can also add a calendar event using MemoMa.

You can start your day by checking MemoMa's today's view. That is where the app starts when you launch it. It shows all of your notes and events for the day. Everything you write is displayed on your timeline, so you don't have to expand each item. Scroll through the day with your finger to learn all the details, including addresses, emails, URLs, whose hyperlinks can lead you to external resources. If you want to copy one of your notes or events, long press it and the text will be copied to the clipboard.

You can move to another day by swiping left or right, or by specifying a date. If you have difficulty finding a specific note or event, expand the view to a week, a month, or a year.

A full text search not only helps you find a specific note or event, but tells you how many entries fit your criteria for a specified period. And, it can be displayed in both chronological and reversed chronological orders. It helps you track down how many times you've had a certain activity, and lets you know when it happened the first as well as the last time.

What MemoMa Can Do:
– Create and edit plain text notes with date and time stamp.
– Create and edit calendar events.
– View entire texts for a given period (e.g., a day, a week, a month or a year) without having to open each event or note.
– Copy a note's or event's detail to clipboard.
– Hyperlink addresses, URLs and phone numbers to launch external apps.
– Full text search within given period (up to a year).
– Search results in chronological and reversed chronological orders.
– Create notes and events off-line.
– Change text size through system settings.
USadBro
Normally $0.99.
This is an iMessage only app.
Select a photo of people from your photo album.
Make everyone in the picture angry or sad or crying.
Send it to your friends.
We will save the image (to the photos app) whenever you send one.
Done.
Currency Converter
Normally $4.99.
Currency Converter is a reliable and beautifully designed app that will help you figure out how much your money is worth around the world. It supports most of the world currencies so all you have to do is choose your base and quote currencies, enter the amount you want to convert and voila!

Features:
– Find currencies by name, code or country. No need to scroll.
– Convert as you type.
– Automatic and manual exchange rate updates.
– Each update is stored so you can use the app offline.
– Swap button to switch base and quote currencies.
– Share your conversions through your email or social media.

Download this beautiful app and you'll be able to check the most accurate rates available. GET IT NOW.
Brutal Street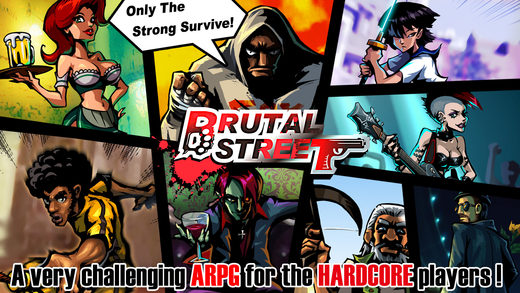 Normally $0.99.
The most bloody gang war has started! A new style ARPG is coming!
Arm your gangsters, learn varied skills. Get thousands of different grade equipments for each gangster! Fight on the street! Face varies of enemies! Defeat them and take all their territories!
Boxer, Barmaid, Gunner, Tachi, Tamer, KungFu, Punk and Vampire, choose 4 of them, upgrade them! A strongest gang is rising. Lead your gang to conquer 60 locations on 5 blocks.
See who will be the last survivor of Brutal Street!!

– Both iPhone and iPad supported.
– Amazing graphics and smooth animations.
– Fantastic characorts' fighting actions! Smash, Bust, Slash … Enjoy crushing your enemies!
– Build your own gang! Form the best team using your 8 different style gang members.
– Gorgeous battle effect of hundreds personal skills. Train you heros in different ways.
– Arm your gang members with thousands of equipments, make their avatar brilliant and strong. Show them to your enemies and take all the territories!
– The terrible boss awaiting in his nest! Beat him down and take his best equipment!
Parker Planner
Normally $1.99.
#2 productivity app in the US! May 2013
#165 Overall in the US! May 2013

"A handy all-in-one organizational tool to make life easier." — 148Apps

"It's in the day view that everything comes together, literally." — Appadvice

Welcome to the Parker Planner! Thank you for downloading this app, it's the beginning of a beautiful relationship.

Our Plan: To make the best darn planning system for iPhone!

What you get:

Calendar with super fast two-tap entry. Quick and easy to-do list. Notes that pin on the day you make them. It's the only calendar that has all three on one screen!

Parker Planners began in 2006 as a paper planner company. Our products started out as pocket-sized and that's why it converted to iPhone so well!

*Your native iPhone calendar easily syncs with Google, Outlook, and many others. The Parker Planner will display any calendar that you have synced to your phone.
Maily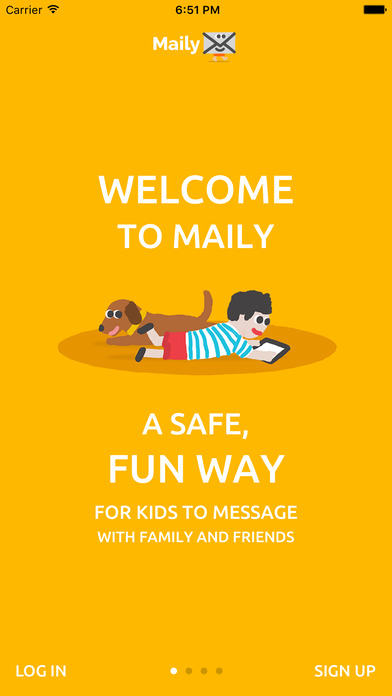 Normally $4.99.
TIME MAGAZINE'S TOP 25 IPAD APPS FOR KIDS
THE GUARDIAN'S BEST 50 CHILDREN'S APPS

"Maily, a kids' email app for the iPad, is actually ahead of its time." – Fast Company
"I wish Gmail was more like this" – Boing Boing
"Fusing the basic concepts of popular iPad app Paper and a really simple email client" – The Next Web

Maily is the safe messaging platform for kids aged 4 and up to connect with family and friends. It's fun, easy and totally secure.

SUPERVISE YOUR KIDS
Do you have kids aged 4-9 who already love using your phone and tablet? Maily has been designed specifically for them. Create your account in seconds, and add your kids, right after.

CONNECT WITH KIDS
Don't have young kids? Connect & message with your grandkids, nieces, cousins or other young family and friends.

CREATIVE MESSAGING
For both grown-ups and kids, Maily provides an intuitive, colorful and creative messaging platform.

ADD AND INVITE CONTACTS
Expanding your kid's online circle is safe and easy, and the more contacts you add, the more fun Maily becomes.