If you purchase an independently reviewed product or service through a link on our website, we may receive an affiliate commission. Learn more.
The good news: if you're reading this, you survived 2016 and made it to 2017. The better news: BGR is still your go-to source if you want to find the best paid iPhone and iPad apps each day that go on sale for free. We've got nine solid offerings to kick off the new year, and you'll find them all laid out below.
These are paid iPhone and iPad apps that have been made available for free for a limited time by their developers. There is no way to tell how long they will be free. These sales could end an hour from now or a week from now — obviously, the only thing we can guarantee is that they were free at the time this post was written. If you click on a link and see a price listed next to an app instead of the word "get," it is no longer free. The sale has ended. If you download the app, you will be charged.
TextGrabber
Normally $2.99.
ABBYY TextGrabber easily and quickly scans, translates and saves your chosen text or QR-codes from virtually any printed material.
Simply take a picture of the text on 60+ languages or QR-codes and immediately edit, hear it spoken aloud via VoiceOver, translate it into 100+ languages, send your text by SMS or e-mail, or share it quickly on Facebook, Twitter or Evernote.
Translation is available as a separate in-app purchase.

***** Winner of SUPERSTAR Award in the "Mobile Productivity App", "Mobile Image Capture App" and "Text Input" categories in Mobile Star Awards
————————
Free today with 'App of the Day'.

"Textgrabber is probably the best app which adds another function to your iPhone: a scanner"- The Irish Times
"The results get delivered relatively fast, which is great. A must have for students" – appadvice.com
"The Best Image-to-Text App for iPhone" – lifehacker.com
————————
With ABBYY TextGrabber you can save and translate any printed text you need with a tap of your screen:
• Receipts
• Travel documents
• Notes
• Magazine articles
• Book fragments
• Manuals and instructions
• Recipe ingredients, etc.
————————
KEY FEATURES:
• Easy and accurate text or QR-codes capture from printed sources, such as books, magazines, ads, timetables, etc.
• Accurate on-device text recognition for 60+ languages, including German, French, Spanish, Portuguese, Russian, English, Chinese, Korean and others
• Instant translation into 100+ languages (Internet connection is required, separate in-app purchase)
• Powerful text-to-speech capability with the VoiceOver system feature
• Adjustable font sizes and audio prompts to assist visually impaired people
• Fast and convenient sharing via Facebook, Twitter, Evernote, email or SMS
• All extracted text is automatically backed up and can be easily found in the "History" folder
————————
The application is partially compatible with the iPad 2 and iPod Touch 4 Gen (uploading images from photo album is only available).
OCR HINT: Please select the appropriate language (up to three at a time) before recognition
Pocket Earth PRO Offline Maps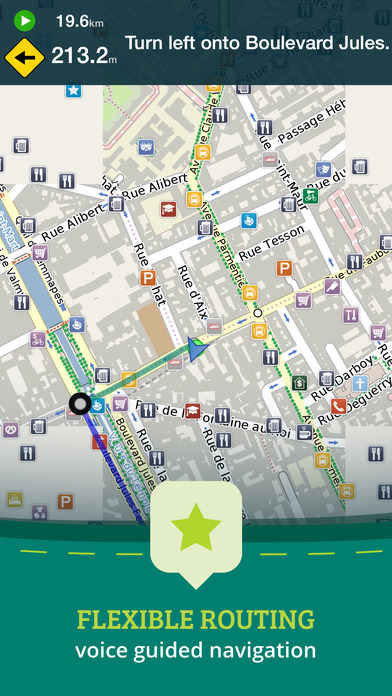 Normally $4.99.
• Detailed worldwide maps and travel guides • Works completely offline even with GPS • Great when abroad, NO data roaming charges • Online routing and much more!

« Reviews »

"I love this technology" – Natali Morris, Tech Reporter, NBC's Today Show
Editor's Pick Best Offline Map App – thedigitaltrekker.com
"The best travel app in the world… Don't leave home without it!" – bonvoyageurs.com
"Very impressive app with unmatched features." – toptenreviews.com

« Maps »

• Beautiful Retina quality maps at a fraction of the size! The fastest and most beautiful offline maps on the App Store!
• Detailed and interactive worldwide maps! More than 100,000 places & completely free!
• Access your maps online and offline! Saves on data roaming costs!
• Personalize the maps to show the info you want!
• Online Routing with voice guided turn by turn directions. Save your multi-stop itineraries for offline navigation!
• Online street address search and contacts integration!
• Did we mention everything is offline? Works anywhere- cities, small towns, even in the middle of nowhere. Never any roaming charges. We dare you to try it!

« For the Traveler »

• Find out about thousands of interesting places – hotels, restaurants, bars, tourist sites, even get metro and public transit info!
• Our super wide area Nearby search is also super fast!
• Have all the travel info you need with more than 25,000 detailed Wikivoyage Travel Guides and more than 1 million Wikipedia articles in 7 languages!
• Customizable Pins and favorites groups! Add notes and mark and share favorite spots!
• Share maps links and your current location (SMS, Facebook, WhatsApp, Email, etc)!

« For the Adventurer »

• An in-app purchase option offers topographic maps. Get high performance, high accuracy 10m / 50ft contour display world-wide. The ONLY offline app that lets you download large areas, even entire countries! Contours are displayed on our existing maps for all Activities.
• Hiking and Cycling maps! Great for geocaching and getting off the track!
• GPS track recording lets you see what route you took! Great for hikes, cycling and off road! Never get lost again!
• Import/Export support for GPX and CSV files! Share with friends using PE Archives.
• Displays and lets you search for map coordinates (including DD, DDM, DMS, MGRS, UTM/UPS, GeoHash, and what3words)!
• Numerous GPS settings for your preferred configuration including compass and heading arrow or rotation, look ahead mode, accuracy and recording settings.

…and much more – so try it out!

« How's it Work? »

Just select the cities, regions, or even whole countries you want to download, and it will be available for offline use, complete with information on thousands of POIs (Points of Interest), travel guides and Wikipedia articles.

To do this we utilize community driven open data from a number of amazing projects. We use some magik to compress and package it in a format optimized for mobile devices. Pocket Earth then renders its beautiful vector maps on your device using our OpenGL ES based MagikMap technology.
Download Pocket Earth PRO Offline Maps
1979 Revolution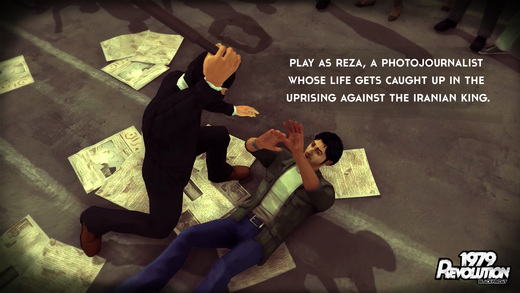 Normally $4.99.
A real life revolution erupts and you play as a photojournalist…in Tehran, Iran.

**Winner of Grand Jury Prize at IndieCade '16, Official Selection of The PAX 10, Game of the Year Finalist by TIGA, BEST OF E3 Nominee by IGN, People's Choice Finalist by FoST, Medal Winner at Serious Play Awards.**

"1979 Sets a New Path for Games"—Washington Post
"This Game is Something Momentous in the History of this Medium"—Rami Ismail at IndieCade
"A Great Story with Even Greater Characters"—IGN
"A Gripping Adventure"—WIRED
"Experience the Complex Forces that Drive a Revolution"—VICE NEWS

Based on real stories from Iran between 1978-1981. In this cinematic adventure game you navigate this momentous revolution with only two weapons: your camera and your morality. You play as Reza, a photojournalist, where you get caught up by two opposing sides of the revolution. The fates of those around you hinge on the consequences of your choices.

Unlike anything you've played before, 1979 Revolution immerses players into a moving and engaging experience where a documentary and a game come together.

Now available to play in English, Farsi, French, German, Russian, Spanish and Turkish

How do you play? What are the features?

CINEMATIC – A rich interactive filmic experience.
MAKE CHOICES – Change the outcome and the fates of others within this branching story.
LEARN – Discover and unlock over eighty unique stories about Iran and the revolution: social customs, political and historical insights, home movies, graffitis, photos, and more.
TAKE PHOTOS – Compare your photos to actual archival pictures.
EXPLORE – Discover Iran and the world of revolution as never experienced in video games before.
TRUE STORIES – Based on first person testimonies from Iranian freedom fighters, witnesses and imprisoned enemies of the state which helped define the 21st Century.
GRIDy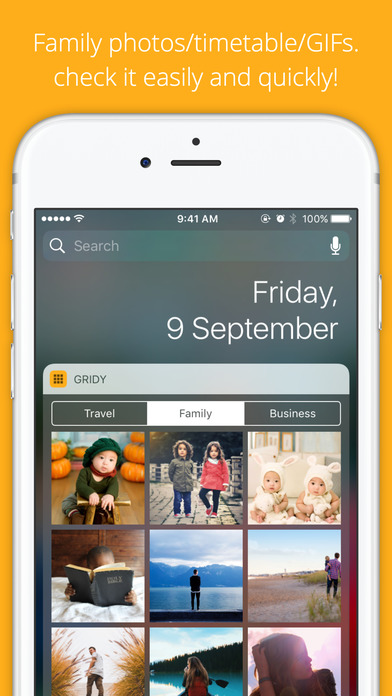 Normally $1.99.
Do not browse anymore to find a specific image in photo album!

Family / lover / baby photo which want to see often,
Credit cards / timetables / maps which want to see quickly,
and active / funny GIFs.
Check these images in the notification center easily and quickly!

[ Function ]
1. Easy and quick user experience
– Add images to GRIDy and check it in the notification center quickly.

2. Various format support
– General Photos including JPG and PNG(transparent) are supported.
Also GIF is available.

3. Zoom In / Out
– Enlarge image including small text such like timetable.
– Zoom in / out with two fingers easily.
– Check the image to the screen full size.

4. Strong security
– Protect your important images like credit card.
– Strongly with Touch ID or password (Using KeyChain)!
– Double lock with individual image lock and app lock!
– Keep the unlocked state as much as you want using auto lock time option.
– Compact keypad option is provided.

5. Auto Folding
– It takes up minimal space each time the widget was run.
– If the feature is off, it maintains the last state (grid or full screen)

6. Useful Functions
– Please set up a name to easily identify the image.
– Check multiple photos quickly using the previous / next buttons.
– You can easily do category add / move / delete, image add / move / delete.

7. Default Image / Category
– Set your lover / baby photos as the "Default Image"
– You can always see whenever you open the notification center.
– Add multiple membership card(bar code) images, and set it to "Default Category".
– You can quickly show whenever you open the notifications center.

8. Various layouts
– You can set the grid from 1×1 to 8×8 variously.

[ Support ]
kkpgsoft@gmail.com
Twitter : KKPG_Soft

*. If you have problems to use GRIDy,
please contact us through Feedback in Setting.
We're ready to help you. :)
More information is required to solve the problem.
Leaving a negative review doesn't help to solve your problem.
myTuner Radio Pro
Normally $2.99.
*** MYTUNER RADIO NOW RUNS ON APPLE WATCH AND APPLE TV! ***

More than 120 countries and 30,000 radio stations available in our application, from sports to news and music and many others to choose from.

More than 1 million Podcasts to listen for free with rankings per country.

myTuner Radio is the best way to listen to the radio on your iPod Touch, iPhone and iPad.

Now you can listen the best radio stations of your country or of your homeland when you are abroad.

10 Million users trust us to provide the best radio streaming experience on their devices!
***** AWARDS ************
Best10apps Awards
"A Great New Twist in iOS Radio Apps – Best10Apps.com"
***** AWARDS ***********

With myTuner Radio you can:
– Listen to the best radio stations;
– Radio stations from more than 120 countries;
– Listen to over 30,000 radio stations;
– More than 1 million Podcasts with rankings per country
– Share using Facebook, SMS, Email;
– Add radio stations to your favorites list;
– Search by country, by genre, by format, by city;
– Listen to the radio stations in the background;
– Listen to the radio with Air-Play and BT devices;
– Support for Apple Watch;
******* REVIEWS ***************
Excellent
by Marty b 2410
Brilliant being able to listen to other radio stations from other parts of the country. Love ministry of sound radio.
————————————–
Radio
by Goa
Brilliant app, use the radio all the time
————————————–
Easy to use interface FM Radio
by Ceyemep
Great programme plenty of easy hours of music
————————————–
Rating
by Medo elgamal
I think it's perfect app for radio
******* REVIEWS ***************

There may be some stations that do not work because their stream is offline.This application is optimized for 3G networks and Wi-Fi.

myTuner Radio gives you the best experience in what comes to listening to worldwide radios stations.

More informations, tems of use, privacy policy on http://www.myTuner.mobi
Cabber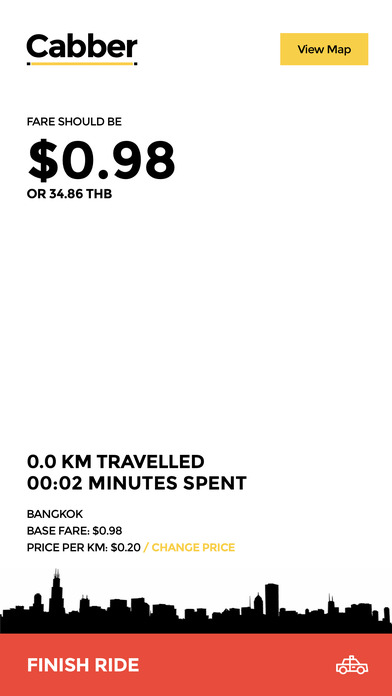 Normally $0.99.
Hey traveller! Don't get ripped off by taxi drivers.

It happens. Travellers get ripped off. One of the most common ways of getting ripped off involves taking local taxi. And somehow, no matter how hard we try, we almost always end up paying infinitely higher prices than locals.

Cabber is an app designed to solve this. It's basically your pocket taxi meter that shows the distance, route and the estimate of how much you should pay the taxi driver in USD as well as the local currency.

The app contains taxi fare information of over 128 tourist-rich countries and 782 major cities of the world.

– Although the app works without any internet connection, please note that there may be an additional data charge depending on the carrier when you use the map feature.
Deleter
Normally $0.99.
Clean up your storage, taken by redundant photos and videos at once.

Deleter enables you to bulk delete everything in your camera roll that was not favourited.

– Favourite any of your photos or videos you want to keep. Do you take multiple photos of the same view and then look them through to choose the best ones? Go ahead and just favourite them (if you don't already have this as a habit).

– Or access all your camera roll from the Deleter app to select/unselect favourites.

– Delete all the photos or videos that were not favourited with just one tap.
Noti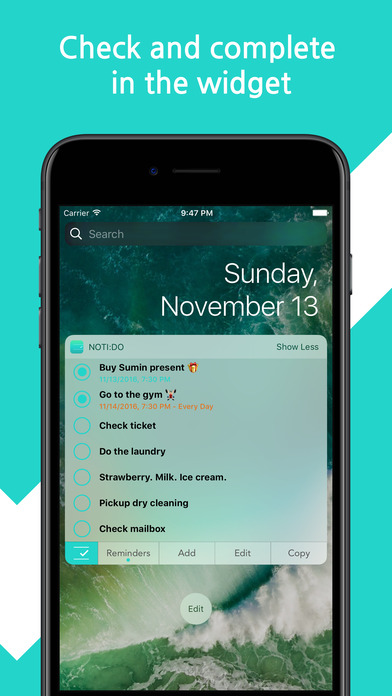 Normally $1.99.
● Featured on the App Store "Popular Apps"

● "This simple productivity app allows you to log all of the tasks you need to complete for the day within Notification Center. It's perfect for those who are always in a hurry." – AppAdvice

Knowing what we have to do, when we have to do it.

Today's to do list

Check and complete in the widget

Simple, fast, and easy to edit!!

You can manage and search completed items.

Noti:Do is simple, but will be of great help to you.

————————

– Widget (add, edit, complete)
– Action extension
– Task with iOS Reminders
– App Icon badge
– 6Color themes
– Sync data between devices (iPhone, iPad) with Dropbox
Web Backup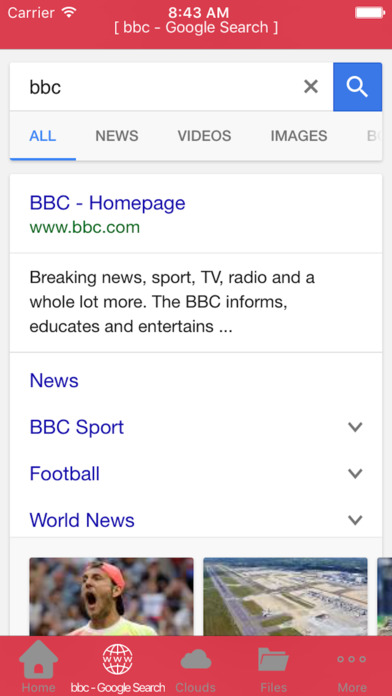 Normally $2.99.
backup action by record video inside app for web browser
---
Our deals and product reviews are picked by BGR's expert editors and team.

Follow @BGRDeals on Twitter to keep up with the latest and greatest deals we find around the web. Prices subject to change without notice and any coupons mentioned above may be available in limited supply.