If you purchase an independently reviewed product or service through a link on our website, we may receive an affiliate commission. Learn more.
It's a gross, rainy Tuesday here in New York City, which means there's no better time to jump on the App Store and download a bunch of newly free apps to mess with. Below, we have a collection of nine great apps that are on sale for free for a limited time, including Don't Run With a Plasma Sword, which is awesome.
These are paid iPhone and iPad apps that have been made available for free for a limited time by their developers. There is no way to tell how long they will be free. These sales could end an hour from now or a week from now — obviously, the only thing we can guarantee is that they were free at the time this post was written. If you click on a link and see a price listed next to an app instead of the word "get," it is no longer free. The sale has ended. If you download the app, you will be charged.
Wryte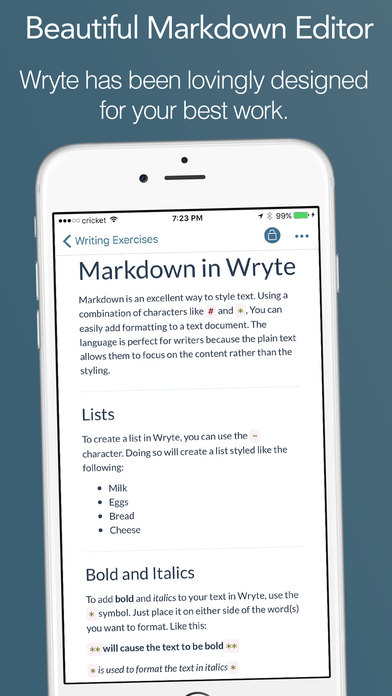 Normally $2.99.
Wryte is a powerful and beautiful Markdown Editor lovingly designed for Writers and Coders. The app focuses on remaining clean and simple, while showcasing your work in absolutely stunning ways. Everything you write is saved and synced to all your devices in real-time, and available offline.

Features:

Made for Writers and Coders
We've built Wryte from the ground up with authors and programmers in mind. The app is beautiful and clean.

Gorgeous Markdown Theme
In Wryte, your words look fantastic. Documents are styled using a clean and professional design that meets that latest standards for iOS 9.

Real-time Sync Engine.
Everything in Wryte is Synced to all of your devices as you edit and create. This means your work is always with you. Documents can be created and edited even when offline.

Github Flavored Markdown
Wryte renders code snippets using the latest styling found on sites like Github and Stack Overflow. This makes it a wonderful tool for saving and collecting code snippets.

Organize Work into Projects
You can have an unlimited amount of Notebooks and Projects in Wrtye. We think you are going to love it.
---
Zentries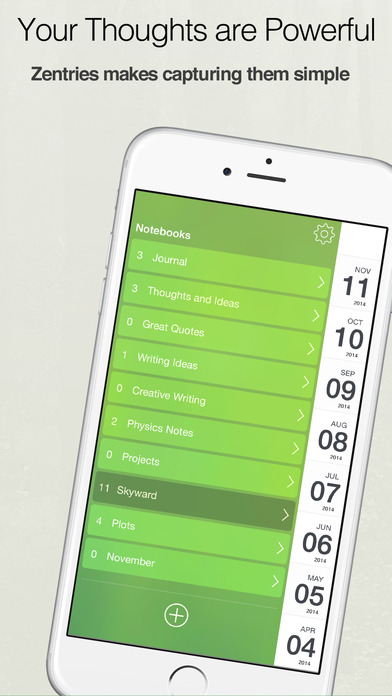 Normally $1.99.
We built Zentries because we wanted an app that could let us type our thoughts and ideas with all the simple beauty and elegance of a journal. Zentries is made with love, and designed a quick and easy way to tell your story. Or several of them if you like. Your entries are sorted by date, and can easily be shared – as either a single page or entire journal. And that's all there is to the app. We made Zentries simple, because the things you write in it may not be.
---
A Giant Problem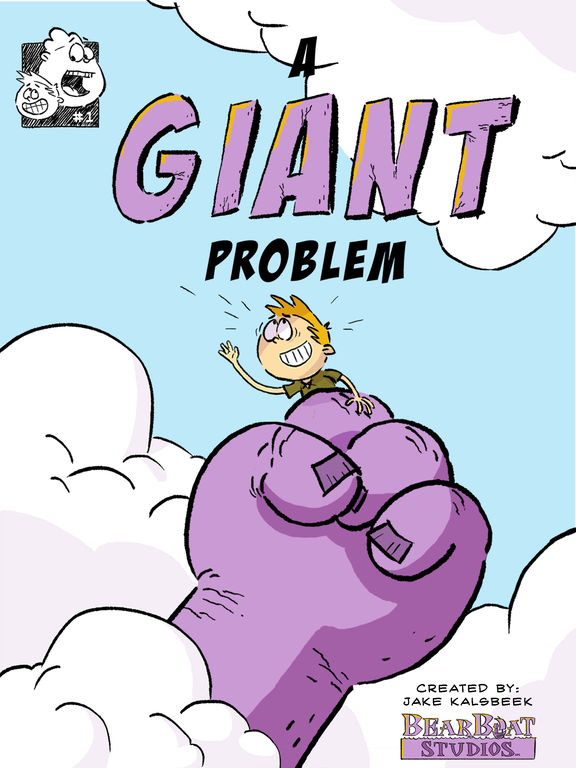 Normally $3.99.
***Battle smelly trolls, travel with Giants and fight fire breathing dragons in BearBoat Studios's new interactive comic!
***Explore each comic page, panel after panel, discovering artwork, special effects and sounds that bring each character to life!

An original, debuting comic from the up and coming creator, Jake Kalsbeek. Join characters Lambert and Walter on this heart-warming tale of boyhood adventures, overcoming adversities, and budding friendship.

FEATURES
• 26+ interactive comic pages!
• Panel by panel reading mode!
• Music and special sound effects on each page!
• Great story for reluctant, young readers
• 50+ interactive features!
---
Don't Run With a Plasma Sword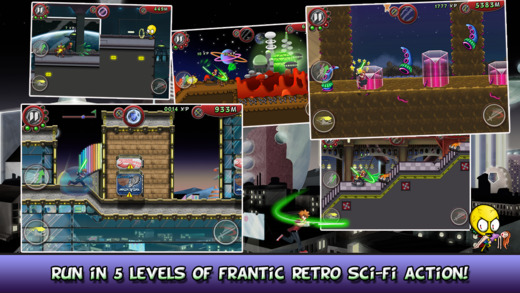 Normally $1.99.
For a long time Cornelius has been working at the local comic books stand shop. For about as long, he's been daydreaming about how somehow, someday, he'd become a Hero. After all, wasn't what the fortune cookie was saying, right? … right? Fortunately the Aliens invasion would come just in time to provide with this opportunity…

Don't Run is a breathtaking, retro sci-fi, combat based, funny sidescroller with tons of content.

Anyway, what more can you ask for than running with a plasma sword, slicing-up invading aliens?

————- Main Features ————-

– Universal App
– Retina display
– 5 environments: City, Factory, Mother ship, Alien Planet, Tandoori Moon
– 2 Game Modes:
– Story mode with fixed game progression, save points, boss fights and 3-stars rating system
– Endless mode with 4 levels of difficulty, random map generation and objectives to accomplish
– Did we say it? Boss fights!
– Breathtaking action! Hundreds of small hand crafted map sections put together dynamically to make sure to bring out a maximum of diversity and generate a controlled difficulty progression.
– A unique 3 buttons contextual controls scheme: jump, slide, slash which becomes double jump, dive and dash in the air
– Several types of monster with their own gameplay, traps to avoid, power-ups and rewards to collect
– Upgrades! Collect xp in game to level up your avatar on skills and avatar customization
– Game Center leaderboard and achievements
– Comic storyboards
– Awesome soundtrack and sound effects
– 2 supported languages, English and French
Download Don't Run With a Plasma Sword
---
Beach Defender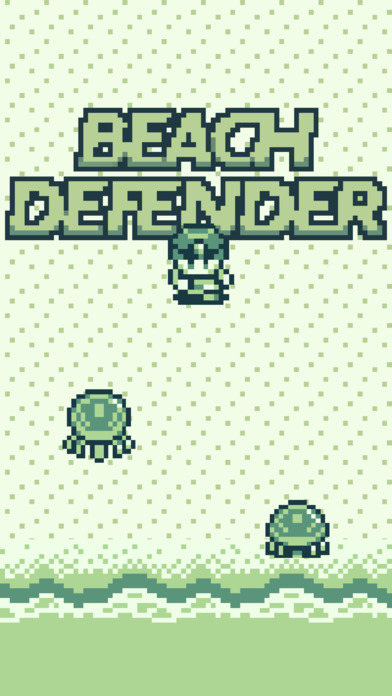 Normally $0.99.
ONE-TOUCH ARCADE RETRO 8-BIT GAME BOY™ CONSOLE GAME

What if you found an old cartridge in your attic just waiting to be plugged into your vintage hand-held gaming system?
Here comes Beach Defender!
Stop evil octopuses from destroying your beloved village. Your fellow villagers, your friends, and your own mother are all counting on you!

Wait, the whole world is counting on YOU!

• GameCenter leaderboard: compete with your friends and beat them!
• Infinite arcade mode to begin with (more modes coming soon)
• Exclusive to App Store
---
Ruler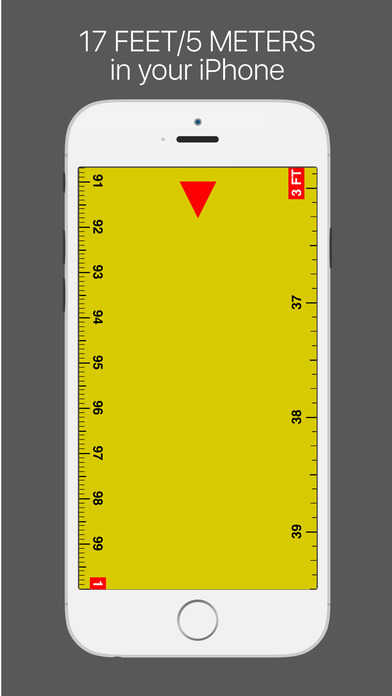 Normally $0.99.
This is simple virtual Ruler app 17 feet/5 meters long.

How to use Ruler to measure length:
Put your finger on screen and slide phone with the other hand.
Pull arrow down to reel off.
---
Smart Alarm Clock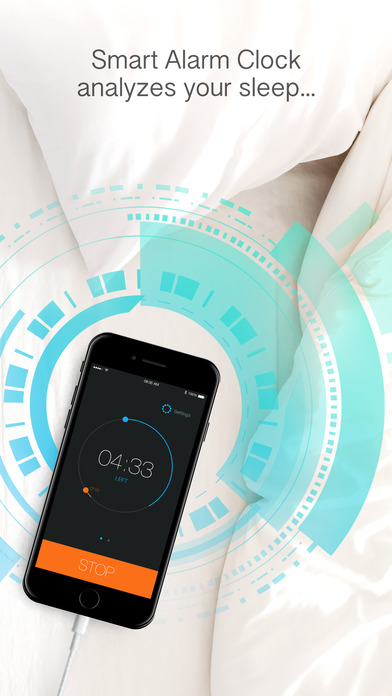 Normally $1.99.
All the coffee beans in Colombia won't make you a morning person?
Waking up seems like a drag?

We created Smart Alarm Clock because mornings should suck less.

HOW IT WORKS

STEP 1.
Select the time range when we want to wake up (e.g., 7am-7:20am).

STEP 2.
Drift to sleep happily tuning in to some amazing sounds.

STEP 3.
See colorful dreams with the phone next to our pillow, spying on all our movements and recording all sounds.

"the part where magic happens*

The smart algorithm of Smart Alarm Clock starts to track our sleep cycles. The alarm will only go off in the lightest sleep phase in our selected time range, when our body is naturally ready to wake up.

STEP 4.
Wake up to see cool graphs of our sleeping patterns and cycles. Listen to the recordings of us snoring, giggling, or calling out Jessica Biel's name in our sleep.
---
Monster Fantasy:Pocket Go
Normally $0.99.
Monster Fantasy is a role-playing mobile game with elements of strategy and monsters, developed by Langtong game.
To become the best monster trainer in Monster Fantasy, players have to travel all over the world, capture tons of powerful monsters and enjoy this wonderful journey.

FEATURES

【 Monster Type System 】
Monster Fantasy is based on monster battles. Monsters have different types that have both strengths and weaknesses. To train different monster according to interests and strategies is the essence of this game.

【 Various Skill Combinations 】
Skill is the key to each battle. Each monster learns different skills as it grows and various skill combinations make the game very interesting.

【 Send Monster To Friend 】
Send and receive monsters between friends.

【 Unique Mechanism 】
Mechanism System: Unlock the mechanism to challenge Gym Masters.

【 Original Scenes 】
Players can enjoy the battle, roadside flowers and beautiful sky while traveling through the world.

【 Interesing Puzzles 】
Game Hall System: Play puzzles and exchage rewards with coupons.

Various Elements
Other Features:
Map System: Town, cave, tunel, lake…… The best views you have ever seen.
Quest System: Get to know everyone and their stories. Finish their quests to get rewards.
Achievement System: The more you achieved, the better trainer you are.
Download Monster Fantasy:Pocket Go
---
BusyBox
Normally $2.99.
BusyBox lets you track the time you spend on all your activities.

+ Daily Tracking +
Visualize your activities for the current day.

+ Data Visualization +
Track the total time you spend on each activity.

+ Notes +
If you need to log more details about your tasks, you can associate notes to your task logs. Logs can then be filtered by note contents.

+ Export your Data +
Export your activity data to an excel file that can be read in excel, open office or any spreadsheet software. The notes are also exported to the excel file.

+ Open In +
Open the excel file in any app that can open excel files on your iPhone.

+ Share via Email +
Send the excel file via email.
---
Our deals and product reviews are picked by BGR's expert editors and team.

Follow @BGRDeals on Twitter to keep up with the latest and greatest deals we find around the web. Prices subject to change without notice and any coupons mentioned above may be available in limited supply.