Apple's new iPhone X, iPhone 8 Plus, and iPhone 8 have finally been announced, putting a welcome end to all the leaks and rumors. The bad news is they're pretty expensive, but the good news is we're going to help you save with a roundup of today's best paid iPhone and iPad apps on sale for free.
This post covers paid iPhone and iPad apps that have been made available for free for a limited time by their developers. BGR is not affiliated with any developers. There is no way to tell how long they will be free. These sales could end an hour from now or a week from now — obviously, the only thing we can guarantee is that they were free at the time this post was written. If you click on a link and see a price listed next to an app instead of the word "get," it is no longer free. The sale has ended. If you download the app anyway, you will be charged by Apple.
AppGo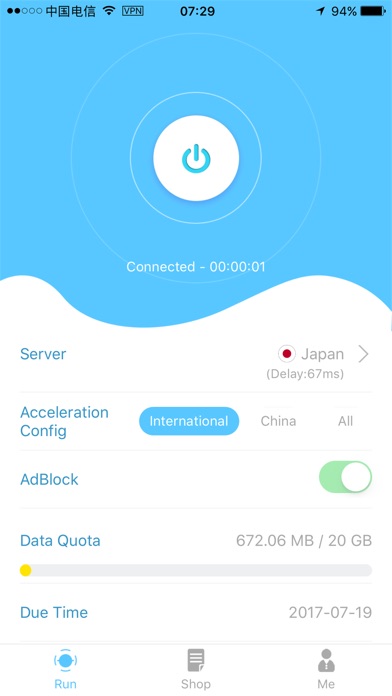 Normally $0.99.
AppGo is a rule based proxy utility for multiple platforms. We are specialised in high speed and stable software acceleration service, using TCP acceleration engine and network resources to help foreign trade and cross-border online business enterprises to carry out the network marketing overseas, help foreign enterprises to carry out the network marketing in China, support individual users to conduct access to games, video and productivity software both in China and abroad. You can buy our data plans or add your own servers by scanning QR code to accelerate apps according to the chosen rulesets, block some ads.
Action Tasks
Normally $0.99.
Action Tasks is an artisanal to do list app that makes completing your tasks fun and rewarding with action sounds and force feedback.

Get in on the fun! Action Tasks animates and vibrates with amusing sound effects when you complete a task. Choose from a selection of more than forty task completion sounds including: whip cracks, cartoon sound effects, nuclear bombs, robots, gun shots, laser blasters, explosions and more.

Action Tasks features a simple no clutter user interface that helps you focus on the tasks at hand. Custom lists keep track of your to dos and reminders in style.

Set due dates and alarms with notifications to never forget. Share lists via email, automatically hide completed tasks and manage and organize your lists with simple gestures. Action Tasks makes organizing simple, fun and motivational.

Featured by Apple as "New and Notable" in Productivity at its debut.

What our users are saying:

"Amazing app! I'm never forgetting anything anymore."
-Gabriel

"This is just what the iPhone needs! Not only is it easy to use, but the sounds and vibrations after completing a task are cool."
-Rich

"I love this app! Such a fun way to keep track of your to do lists. Love the sound effects, too."
-AGrrrl
Iron Fighter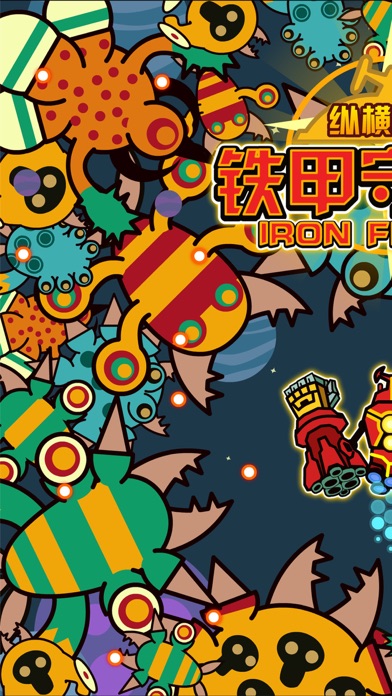 Normally $0.99.
Most of the game monster drawn by a junior high school students, like a painting.
We look at the hostile forces in the game, the enemies we encounter in the game have their own capabilities, and with our own different forms corresponding to, that is, we need to use the appropriate form to attack the corresponding enemy. Because our opponents are some of the unknown from the galaxy of monsters, so that we can not be classified them. Look at monster attacks, all-blowing bubble, it should be caught a bunch of map it, but this did not affect our experience, because the game itself is so playful style, full of imagination, so what are there Not surprising.
Game play
In the game players need to use two fingers to control two small robots, and the most critical is that when the two small robots close to the side when you can fit into a large robot, while generating a shield. When two small robots close to the vertical, fit into a super robot, can attack, to break the enemy's shield.
Cellular Signal Booster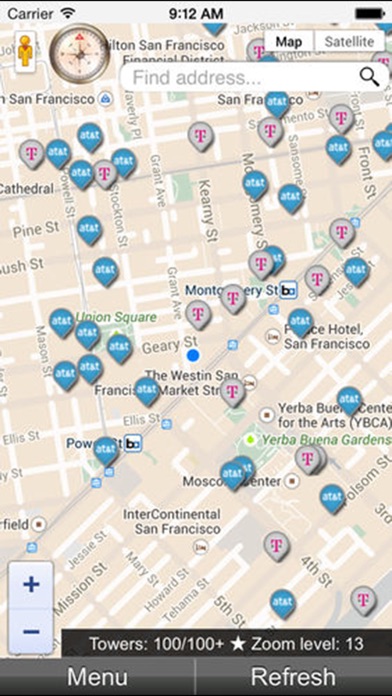 Normally $3.99.
Use this amazing app to easily pinpoint and identify all the carrier towers around you. Often these are in plain sight but other times, they're disguised as trees or on top of roofs.

This app will be priceless to you if often find yourself in remote areas or enjoy hiking and camping. It's hard to go a long time without communicating or sometimes there are emergencies.
With this app you can see where your carrier towers are located so you can easily improve your cell phone reception.

Also, you will be able to view additional details about the towers.
Download Cellular Signal Booster
Glucose Buddy+ for Diabetes
Normally $6.99.
RANKED #1 DIABETES MANAGEMENT APP FOR OVER 9 YEARS.
Glucose Buddy is the most comprehensive diabetes management app.

Ranked #1 Diabetes iPhone Application by Manny Hernandez, Founder of TuDiabetes.com

As seen on Amriecan Diabetes Association's Forecast Magazine, NYTimes, Wired Magazine, DiabetesMine.com, MedGadget.com, Mendosa.com, Diabetes Health Magazine, JDRF Newsletters and MobiHealthNews.

FEATURES:
– Easily log blood glucose, medication, meals, in one entry
– Track trends in your blood sugar, insulin, weight, blood pressure, A1C, and more!
– Add notes to your entries for future reference
– See changes in your blood sugar and carb intake on an hourly basis
– Log your meals using our extensive food database
– Automatically track your steps, walks, and other cardio activities
– Export your data into printable PDF reports you can take to your healthcare provider
– Supports glucose units mg/dL and mmol/L
– Integrates with Apple Health App (Devices & Apps -> Apple Health Data)

Note: Continued use of GPS running in the background can dramatically decrease battery life.
Download Glucose Buddy+ for Diabetes
Tap Cam
Normally $2.99.
Tap Cam is the powerful camera with more than 50 live filters and effects to process images in real-time. Many useful tools like a zoom, delayed automatic release, continuous shooting, image stabiliser and a grid help you taking awesome pictures.

CAMERA TOOLS:

• Zoom:
Use the familiar zoom gesture in order to zoom with a variable 4-fold-enlargement

• Delayed automatic release:
Delays a shot by 5 to 20 seconds

• Continuous shooting:
Select between 2 and 5 pictures for an automatic continuous shooting

• Image stabiliser:
Avoids the release as long as your iPhone is moving

• Grid:
To compose great pictures

• Virtual horizon:
Helps you to perfectly align your iPhone

All tools may be activated/deactivated and combined at will!

LIVE FILTERS AND EFFECTS:

• Image adjustments:
Hue, Saturation, Contrast, Brightness, Levels, Exposure, Gamma …

• Art:
Sketch, Cartoon, Watercolor, Posterize, Chalk …

• Distortion:
Swirl, Bulge, Sphere, Pinch, Stretch …

• Style:
Sepia, Black&White and a whole bunch of cool retro styles

• Sharpen & blur:
Sharpen, Unsharp Mask, Gaussian Blur, Selective Blur …

• Pixelizer:
Retro Dots, Pixelate, Newspaper Print …

• Miscellaneous:
Tilt Shift, Vignette …

Live filters and effects are freely combinable and adjustable!
Sleep Smarter
Normally $0.99.
…Sleep Smarter… An App that shows you how much of your life you spend sleeping. Just enter the average number of hours you sleep per day and your age, then press the sleepy head button. Press the "facts" button to go to a site that discusses sleeping facts. You can also use the timer to see how much you sleep. Press the start button when you go to sleep and when you wake up press the stop button add the time slept into Hours / Day and tap sleepy head.
deGeo Camera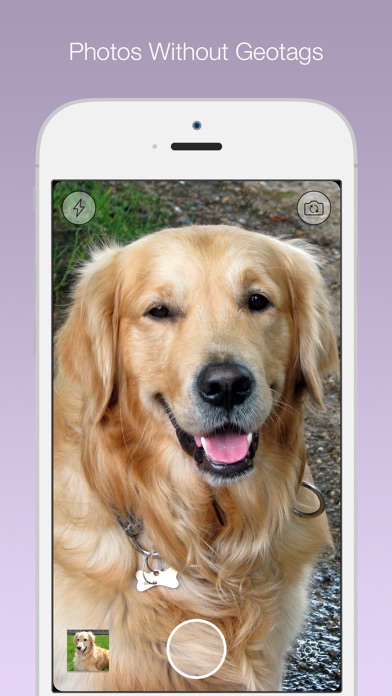 Normally $0.99.
deGeo is a camera app that doesn't track, save or record your location.

Did you know that GPS location data is stored within each photo you take? "Geotags" are hidden data points embedded in each photo and can be viewed by anyone. This invisible, uneditable geotag data contains the exact coordinates of where it was taken. Simply posting a cute pic of your pet online could potentially lead anyone right to your front door!

deGeo Camera is the fun way to take pictures without compromising your locational privacy. Geotags and locational information are simply never saved or attached to your photos. Protect your privacy and share with peace of mind knowing that your photos will not reveal your location or personal habits.

deGeo Camera features an intuitive interface with gesture based controls for ease of use. Email your last photo with a simple swipe, browse your album of deGeo'd photos, tweet out the latest snap, or turn the flash on or off with a flick of the finger, it's easy with deGeo Camera.

Feature Highlights:

– Quick launch time and super intuitive interface
– Never stores location or geotags with your photos
– Quickly Email or share your last photo with a swipe
– Change camera functions (flash, device, torch) with a swipe
– Built in photo browser to view and share your deGeo'd photos
– Take photos via the on screen button, side volume buttons or a swipe
– Optional Rule of Thirds grid overlay
– Option to save basic metadata such as the date and time