If you purchase an independently reviewed product or service through a link on our website, we may receive an affiliate commission. Learn more.
Today, on the anniversary of the original publication date of The Hobbit, we have a bunch of free apps for you to download that have absolutely nothing to do with Middle-earth. Classic works of fiction aside, you should find something to keep yourself busy in the list of paid apps gone free below.
This post covers paid iPhone and iPad apps that have been made available for free for a limited time by their developers. BGR is not affiliated with any developers. There is no way to tell how long they will be free. These sales could end an hour from now or a week from now — obviously, the only thing we can guarantee is that they were free at the time this post was written. If you click on a link and see a price listed next to an app instead of the word "get," it is no longer free. The sale has ended. If you download the app anyway, you will be charged by Apple.
Boxyn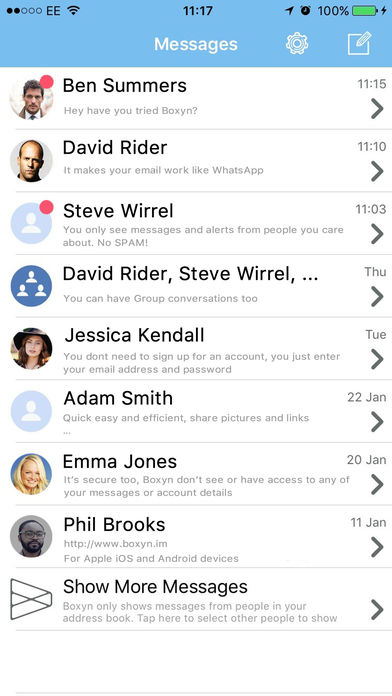 Normally $0.99.
Boxyn is a hybrid messaging platform, an instant message style app that allows you to send and receive emails!

Add a boxyn.me account or just connect to an existing email address. Message anyone with an email account!

Works with any IMAP enabled email account, including Hotmail, Gmail, Office365, Yahoo, Exchange, Internet providers and more.

Boxyn only shows emails from people in your address book and others you choose to see, eliminating spam from your mobile email experience.

Get notified about emails you care about, not sales offers, newsletters and junk.

Frees you from the formalities of email, giving it a natural conversational feel.

Boxyn turns multi recipient emails into group conversations

Instant messaging for businesses and enterprises on your existing email server! Removes the cost and complexity of installing, deploying and maintaining another service
---
ChainWise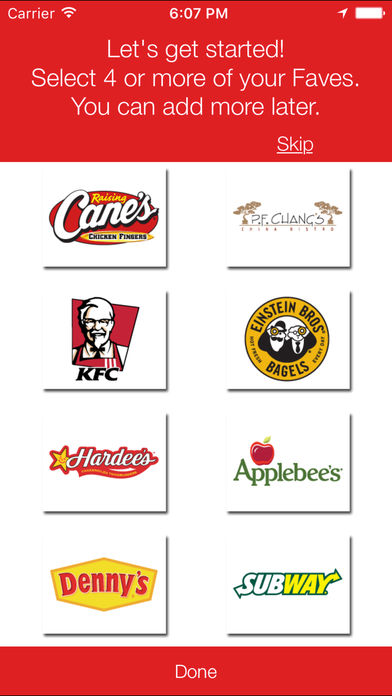 Normally $0.99.
Choose your favorite restaurants and then quickly find them nearby or in any city. ChainWise is perfect for traveling or just choosing a restaurant near home.

This free dining app shows your favorite restaurants and nothing else. Instead of spending time searching through reviews of unfamiliar restaurants, you can find a sure thing in a few seconds and get instant turn-by-turn directions.

ChainWise has everything from small regional chains to the franchise on every corner. Download the app now to make your list of favorites!

Features:
• Choose from over 300 regional & national chains
• Find nearby locations of your favorites
• Get turn-by-turn GPS directions
• Traveling? Search in your destination city
• Narrow your search by price, cuisine, or region of the United States
• Quickly add or delete saved chains anytime
---
InstaWeb
Normally $0.99.
InstaWeb is a powerful tool for iPhone and iPad to convert any website to PDF very fast and easy. InstaWeb also features a clutter remover to create clean and ready to read PDFs. A must have tool for students, teachers, and professional users who save online articles for offline reading.

With InstaWeb you can share your PDF via email, Dropbox, SkyDrive, Google Drive. Also, you can print your file using an AirPrint compatible printer.

Features:
+ EMBEDDED URL LINKS+
The PDF now preserves the clickable links for easy url access from any device.

+ WEB TO PDF CONVERTER – SECURE +
Convert any website to PDF using the built in browser. Everything is done inside the app, you don't have to worry about privacy or external servers.

+ FOLDER ORGANIZATION – OFFLINE STORAGE +
Save every PDF on your device. Organize them using folder structure.

+ REMOVE CLUTTER, FOCUS ON READING +
InstaWeb features a clean reading view to enjoy your favorite articles or online magazines. Also, you can convert your clean article to PDF for offline reading!

+ IN-APP BROWSER +
You can preview the webpage using the in-app browser. You can also use bookmarklet in Safari to send to article to InstaWeb.

+ SHARE, SAVE AND PRINT +
Share your PDF via Email, Message, Dropbox, Google Drive via Open in

+ IN APP PDF VIEWER +
You can read your PDF within the app using the built in PDF Viewer.

+BOOKMARKS+
Save your favorite and most visited websites for easy access and fast PDF creation
---
Mind Games Pro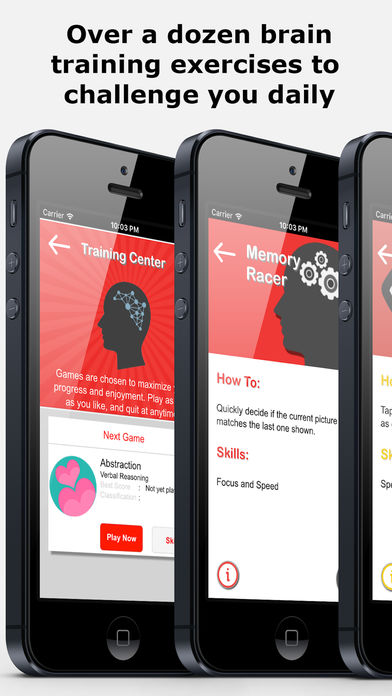 Normally $4.99.
Exercise Your Brain! This is the unlimited, ad-free, version of the hit brain training app. Mind Games is a great collection of games based in part on principles derived from cognitive tasks to help you practice different mental skills. This app includes all of Mindware's brain exercising games. All games include your score history and graphs of your progress. The main app shows a summary of your best games and today's scores on all games. Using some principles of standardized testing, your scores are also converted to a comparison scale so that you can see where you need work and excel. The Training Center selects games for you to play in order to maximize your progress and enjoyment.

Mind Games incorporates Mindfulness exercises. Previous research has shown that Mindfulness may provide improvements in focus, working memory, and mental flexibility for some. Research indicates that there may also be emotional benefits of Mindfulness. The app provides instruction on how to use Mindfulness during game play and in your life. Other activities are recommended that previous research suggests may help cognition for some (such as aerobic exercise). You may also learn new memory strategies. No scientific research has yet been conducted to determine if the app's particular implementation of Mindfulness and brain training games has cognitive benefits. At a minimum you can have fun challenging your mind with our games, learning a new meditation practice, learning about strategies that may enhance your retention of information, and gaining knowledge in the knowledge-based activities.
---
NodeBeat
Normally $2.99.
Make music with NodeBeat, the intuitive and fun visual music app for all ages. Whether you're 2 or 92, NodeBeat will make you sound like a pro. Create your own music in a matter of minutes or listen to NodeBeat generate its own. Easily share your creations with others or save them for later to show your friends. Discover your musical genius with NodeBeat!

=================

◆ New Features ◆
– Audiobus support: Now you can stream live audio directly to other Audiobus-compatible apps! See http://audiob.us for more information.

◆ Audio Features ◆
– 20 Musical Scales
– All 12 Musical Keys Signatures
– 7 Octave Range
– 3-finger Background Keyboard/Piano
– Audio Waveform Adjustment (Sine, Triangle, Sawtooth, Square)
– Creative Sound Sculpting (Echo, Attack, Decay, Release)
– Audiobus Support

◆ Rhythm Features ◆
– Adjustable Tempo (BPM) & Note Beat

◆ Sharing/Exporting Features ◆
– Record and save creations
– Create Ringtones from recording
– Share Recording on SoundCloud
– AudioCopy to Another Application
– Save/Load Creations

◆ MIDI Features ◆
– Send Node and/or Keyboard MIDI
– Assign unique MIDI Channels to Generators
– Adjust latency for perfect sequence timing

◆ General Features ◆
– Background Audio support
– Adjustable Node Physics (gravity, speed, proximity)
– Drum and Octave Sounds
– Start/Stop Nodes by double tapping
– Sleep Timer for falling asleep to NodeBeat
– Child-lock for children-friendly exploration
---
Professor Ball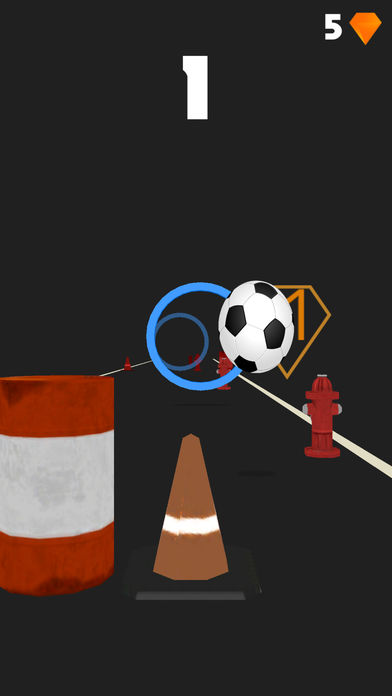 Normally $0.99.
Ball is bouncing and escaping from obstacles.
Help the ball to escape and save it.
Pass the circles and get the highest point!

– Colorful design.
– Memory optimisation
– Watch ad to continue game and get the highest point.

New balls and IAP are coming in version 1.1!
---
WonderNote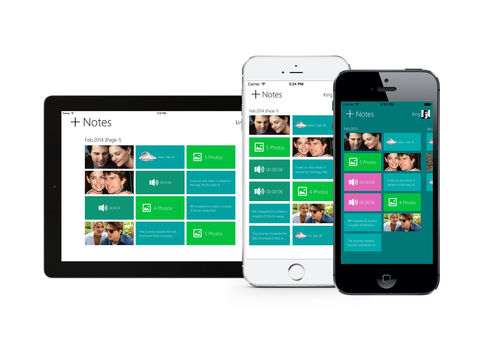 Normally $1.99.
WonderNote is a wonderful diary book which can help you to record your life with text, photo gallery and voice, from now on, your life will become remarkable.

Features Highlight:
1. Support text, photo gallery and voice.
2. Support both iPad an iPhone, sync notes and configuration to your iDevices automatically.
3. iCloud backup, your notes will always be there.
4. Support background color configuration, life is always colourful as it should be.
5. Support passcode to protect your notes.
6. Weather information retrieved automatically.
7. Share your wonderful moment via twitter, email or just save it to your photo library.
8. Notice on time to write an essay, which makes a great habit.
9. Support All orientations.
---
Our deals and product reviews are picked by BGR's expert editors and team.

Follow @BGRDeals on Twitter to keep up with the latest and greatest deals we find around the web. Prices subject to change without notice and any coupons mentioned above may be available in limited supply.