We have officially made it through the first week of 2018. It wasn't always easy, but against all odds, we came out the other side (mostly) unscathed. To celebrate, let's all download a bunch of apps that are on sale for free.
This post covers paid iPhone and iPad apps that have been made available for free for a limited time by their developers. BGR is not affiliated with any developers. There is no way to tell how long they will be free. These sales could end an hour from now or a week from now — obviously, the only thing we can guarantee is that they were free at the time this post was written. If you click on a link and see a price listed next to an app instead of the word "get," it is no longer free. The sale has ended. If you download the app anyway, you will be charged by Apple.
Instacall – Smart Dialer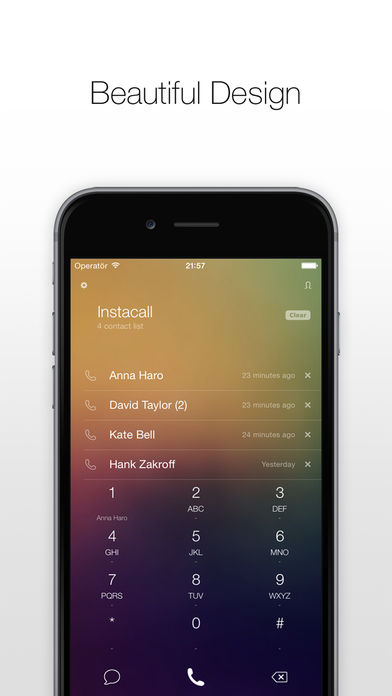 Normally $2.99.
Instacall is the best T9 Smart Dialer
It's incredibly easy to find names and make call

FEATURES

• Great Interface
• Simple Design
• Support Speed Dial
• Color Customization
Download Instacall – Smart Dialer
---
iTap Toons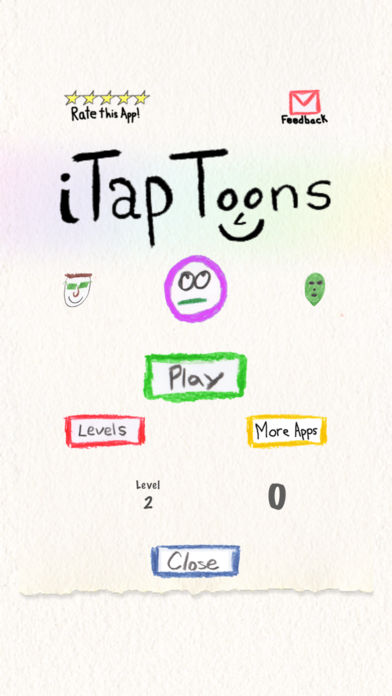 Normally $0.99.
iTap Toons is a fast-paced, highly-addictive finger-tapping experience! Over 50 levels of extreme fun ranging from super easy to ridiculously hard. This game is great for kids, adults and even old people (to keep their mind active). Weather you're bored at work, or want to have a competition among friends, iTap Toons will provide you with hours of fun!

Find that toon (cartoon) then tap it fast! The quicker you are, the more points you earn. Race against the clock to receive bonus points for tapping all the faces in a given round before your time is up. Beat a level, and you'll unlock the next one. Plus you can receive a 100% Accuracy bonus (20 points, plus a ribbon) if you don't make a mistake. Just look closely before you tap, because some of the toons look similar!

Just like school, you'll receive a letter grade at the end of the level. A+ means you're awesome, and "F" means, Feel free to try again. Get through all the levels first, then you can go back and attempt to get an A+ and an Accuracy Bonus on every level!

Game Features:
* 50+ Levels
* Level Grades (A+ to F)
* Perfect Accuracy Bonus
* 100+ possible achievements
* Hand drawn cartoons

Your 5-Star ratings and feedback keep the updates coming!
---
Moody – Daily Mood Tracker
Normally $1.99.
How were you feeling last week? What was your mood last September? It's usually hard to remember your mood, but Moody is here to help you.

Whether you are recovering from a depression, suffer from bipolar disorder or just want to be aware and improve your mood, Moody helps you keep track of your day to day mood and write notes to keep a mood journal of your life.

By tracking your moods, you can find:
– How changes in medication are affecting you
– How monthly hormonal changes (for women) are affecting your mood
– The impact of lifestyle changes on mood
– How life events affect your mood
– How stress affects mood
– How sleep impacts mood
– How season changes impact mood
… And thousands of other interesting facts!
Download Moody – Daily Mood Tracker
---
Palabras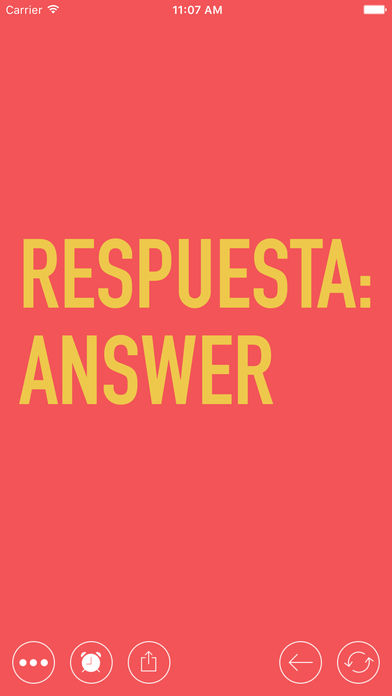 Normally $1.99.
Learn Spanish through daily reminders with hundreds and hundreds of words.
---
Running Music Trainer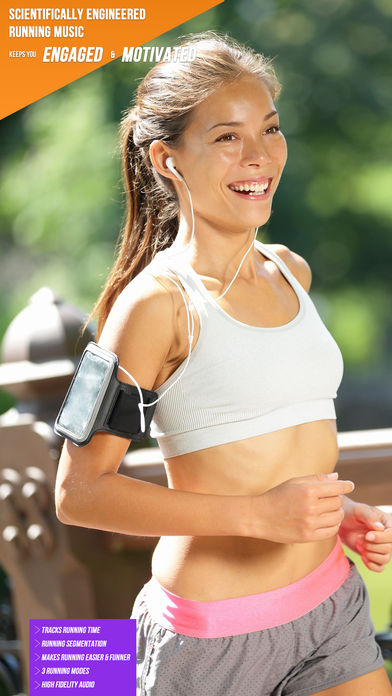 Normally $0.99.
Running Music Trainer is a collection of high quality music scientifically engineered at the most ideal BPM & speed to help you stay motivated & excited to run.
Download Running Music Trainer
---
Solve! for Merge Cube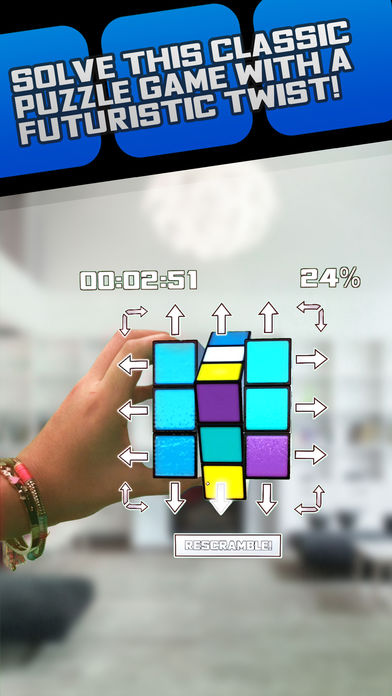 Normally $0.99.
PLEASE NOTE: This app requires a Merge Cube and a smartphone or a tablet to play. To find out how to get a Merge Cube and learn more, visit our website at: https://www.MergeCube.com.

Challenge yourself to solve the classic puzzle game with a futuristic twist! Rotate the Merge Cube in your hand while you turn and rotate the rows and columns of colored squares to put them all back in order. Concentrate, line up the colors, remember the patterns, and see the Merge Cube come to life as a holographic puzzle!

As seen on VentureBeat, Wired, Wareable, Huffington Post, and more.

"Kids are gonna love this" – Hugh Langley, Wareable

"The coolest surprise from CES." – Russell Holly

"The [Merge Cube] stole my heart at Toy Fair 2017." – Dan Nessell, Huffington Post

HOW TO PLAY IN PHONE MODE (Without VR/AR Goggles)
-Launch the app
-Be sure to allow camera and photo access
-Enter your activation code (found inside the cube packaging)
-Enter an adult's email address to create an account
-Select Mobile/Phone Mode
-Play the tutorial within the app
-Make sure you can see the cube through your phone
-Hold your device with one hand and hold the cube with your other hand, or use the optional stand in the package
-Select the arrows that correspond to the row or column you want to rotate

HOW TO PLAY IN VR MODE (With VR Goggles)
-Launch the app
-Be sure to allow camera and photo access
-Enter your activation code (found inside the cube packaging)
-Enter an adult's email address to create an account
-Select VR/Merge Mode
-Place your smartphone in your VR/AR goggles
-Play the tutorial within the app
-Make sure you can see the cube through your screen
-Select the arrows that correspond to the row or column you want to rotate

If you have any questions or suggestions, we would love to hear from you! Contact us at any time at support@MergeVR.com.

Are you a developer interested in creating experiences for the Merge Cube? Apply for a dev kit here: https://dev.mergevr.com/cube

ABOUT MERGE
We're virtual and augmented reality specialists that push the boundaries of imagination, merging the physical and digital worlds to build toys, games, and universes that are fun, educational, accessible and appropriate for everyone, ages 10+. Learn more at http://www.MergeVR.com/about
Download Solve! for Merge Cube
---
System Activity Monitor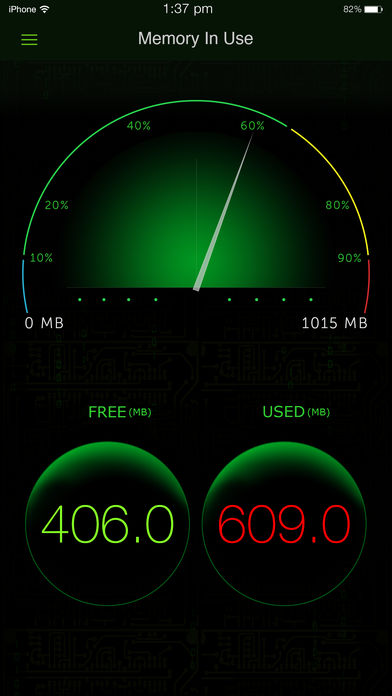 Normally $0.99.
Take a deep dive into your iPhone/iPad to see whats going on inside. System Activity Monitor App, is an iOS activity monitor that provides a unique Dashboard view for for all of iOS devices. It is the best activity monitor of its kind for iOS devices.

The app monitors iOS activity like MEMORY USAGE, BATTERY LIFE, Used Space, and device information. GREAT visuals like Dashboard view, LED indicator, 3D BAR charts, battery charging animation, LED flashing charger, battery health check, provides you a rich visual views of your iOS device internals, like you have never seen before.

$$ Over a million satisfied users of our apps $$

## Few of our user TESTIMONIALS ##
$ Way cool
This is a terrific system tracker.
– Macquest

$ Definitely get this App.!
Love the cool dashboard. Tells you what's going on in the Apple brain in your iPad or iPhone. This App rules.
– Battyguy

$ Simple App !
Great tool! Helps to keep your standby time ridiculously long and device running smoothly.
– Spader1969.

$ I have tried many products like this one and so far I keep coming back to this one.
– Markeith3000

$ System Max
The best and easiest app out there for really knowing what's happening in this little box.
– by Dkievit

The System Activity Monitor, is the most comprehensive all in one health check app. on the App store, that monitors memory usage, battery performance, device information like IP address and hardware address, and used space on the iOS device.

You can use this app to accurately monitor your battery life, monitor memory in use, and used and free space. By appropriately charging the battery using this app to full charge, you can get a good battery life.

KEY FEATURES:

1. Battery tips are shown to help save battery life while using the iPhone.

2. Tap battery to see the battery capacity for your favorite apps.

3. Shows the used and free space on your iPhone/iPod.

4. Shows the IP address acquired, and hardware address of your device.

5. Displays a long list of device information, like physical specs, hardware info, and many more.

These are the different views on the App.

Memory view:

Shows the used and free iPhone memory available as used by other apps. This is shown in an excellent speedometer animation view. Double tap home button, and see other apps in use. Close out the other apps, and see the memory being reclaimed in this app, when the speedometer shows the free memory available increase.

This has an LED indicator with BLUE, GREEN, YELLOW and RED colors indicating the severity of memory being used.

Double tap the speedometer, to see a 3D bar view of the different break up of the memory used. Like, Free, Wired, Active and Inactive memory of your iOS device.

Battery view:

This view shows the battery available for discharge, how much time to recharge to make it full, and when it is charged to FULL, displays an indication, as "FULLY CHARGED", as opposed to quick charge. It has glow panels on the top to let you know, how much battery is available. LIGHT GREEN, GREEN, and RED indicators on battery available.

Tap the battery on the fill, to show the detailed break up of battery availability for 3G talk time, browsing, videos, games etc.

Animated battery charging with current flashes inside the battery.

Space used view:

This is shown as a pie-chart that presents the used and free space available on your iOS device.

Info view:

Now it shows a lot more device information, like system information, camera information, display, hardware and physical characteristics. It shows whether you device is connected to Wi-Fi or cellular and its IP address.