Happy Friday, Apple fans, and welcome to our fifth and final installment of the week. We've got nine very nifty paid iPhone and iPad apps for you to check out today, and they're all on sale for free right now. These sales could be over at any point in time, so instead of ignoring the multiple warnings we include in every post and emailing us to complain when you find an app that's no longer on sale, add this feed to your news reader and you'll be notified as soon as each post is published. That way, you'll always catch all of the apps each day while they're still on sale.
These are paid iPhone and iPad apps that have been made available for free for a limited time by their developers. There is no way to tell how long they will be free. These sales could end an hour from now or a week from now — obviously, the only thing we can guarantee is that they were free at the time this post was written. If you click on a link and see a price listed next to an app instead of the word "get," it is no longer free. The sale has ended. If you download the app, you will be charged.
RoboFence
Normally $0.99.
RoboFence is the next generation call blocking app that does not invade your privacy. It will NOT access your address book or incoming calls to block unwanted callers. No email, personal phone number, or account registration needed whatsoever.

Take back your valuable time by avoiding unsolicited, spam, telemarketing calls, messages and robocalls on your device.

RoboFence helps you filter out calls using a continuously growing crowdsourced registry with over 100,000 reported phone numbers.

With customizable tolerance thresholds, you control whether incoming calls appears as spam, or get blocked completely based on the community complaints for each caller.

Let's dedicate our time only to whom we love, appreciate, respect and simply enjoy talking.
Tender
Normally $1.99.
Are you tired of swiping on Tinder? Use Autoliker to like multiple profile all at once and turbo charge your dating game.

It's really simple, just sign in with your facebook account (the same account you've signed up with Tinder) and search for all the matches within a certain radius, you don't even have to fiddle with settings as Swipr will automatically use your current Tinder preferences, but for that extra finesse, you can open the settings tab and manipulate the age, range and batch number to your heart content.

Finding love has never been easier.

PS: This app is by no means endorsed or affiliated with Tinder Inc.
Repost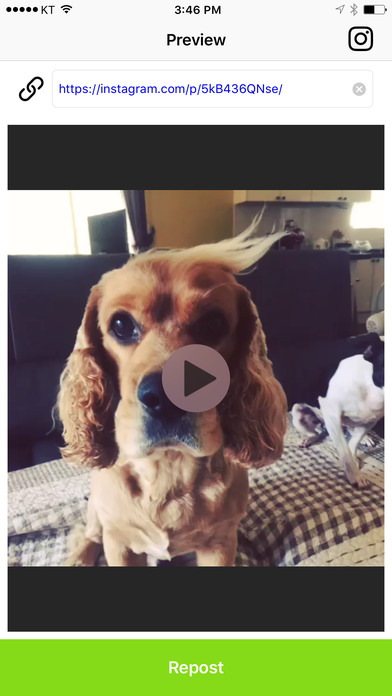 Normally $1.99.
[Repost] enables you to download photos and videos from your Instagram. It also supports converting video to gif.

– Download your Instagram photos and videos
– Repost your Instagram photos and videos
– Convert your Instagram videos to animated GIF
– Choose the resolution and frame rate of GIF
Mini Tank Battle
In-app purchase to remove adds normally $1.99, currently free.
Commander! Welcome to the 22nd century, the AGE OF MINI TANKS.

◆ WW3 marked the end of human civilisation as we know it. Most of the countries and human life on Earth has been destroyed leading to anarchy. During this time, the Panzer Revolution Army conquered the world.

▼ Commander! Your mission is to attack and defeat the rebel army. Battle through dangerous arenas with your Tank to save the world. The world needs a Hero!

▼ Fast paced 3D tank action. Tank battle to save the world! Take out the enemies with cannons, heat seekers, and missiles. Battle against cunning enemy Panzers, and become the Hero! Lead your army tank and conquer the world!

ABOUT YOUR SUPER TANK:
◆ Your tank is known as the Warhammer, it is the tiny battle tank of the Imperial Guard armies, a heavily armoured and powerfully armed war machine renowned across the galaxy for its deadliness and durability.
◆ Upgrade your tank and become stronger, faster, and deadlier. With it's heavy armour, it's a real metal force!
◆ Think strategically to defeat the enemy tanks.

FEATURES:
◆ Battle enemy tanks in the arena. Over 50 cities wait for a hero to save them.
◆ Classic 1990 style tank game with modern 3D graphics!
◆ Collect resources, customise your tank and choose your weapon
◆ Enemy tanks of the future have advanced AI, so use your resources strategically.
◆ World domination mode
◆ Playable offline

Commander! War is about to begin. Are you ready?
iPlayTo
Normally $3.99.
Play photos, videos and music from your iPhone/iPad to DLNA devices such as your Smart TV, AV Device, Sound Box, PC, other phone and pad, etc.

Easy to use, just pick your media and tap to play, only one single step to play it on your TV!

Anytime, anywhere, from any device – have fun with friends and family – with iPlayTo on your phone/pad, you can play your favorite photos, videos and music in any way you want, such as to a TV nearby, so you can share those moments with everyone to see and hear.

iPlayTo can also browse the medias on other DLNA devices and play them on your iPhone/iPad or on other DLNA device!

Getting photos, videos and music from friends is easy – iPlayTo can work as a media receiver (renderer), so it can also receive the media played from other DLNA devices, for example, another iPhone/iPad which is running iPlayTo.

Main features:
– Show photos on other devices in many sizes to get the best experience;
– Play video to other devices in all qualities;
– Play music to other devices including its metadata;
– Play online medias (Facebook, Instagram, Flickr, Youtube, Vimeo, SoundCloud, Dropbox, OneDrive, GDrive…);
– Browse the medias on other DLNA devices and play them on your iPhone/iPad or on other DLNA devices;
– Upload files to your iPhone/iPad and play them;
– Detect & play videos and music in web pages;
– "Painting" on TV;
– Record and play your voice on TV;
– Work as a renderer, so other devices can play media to your iPhone/iPad;
– Work as a server, so other devices can browse the media on your iPhone/iPad.

Supported devices:
– TVs from Samsung, LG, Sony, Panasonic, Sharp, Philips, Thomson and many others;
– AV Devices from DENON, Onkyo, Marantz, Bose, Pioneer and many others;
– Game consoles such as Microsoft XBOX 360, Sony PS3;
– Media Players: Apple TV, Sony Blue-ray, some TV Boxes and others;
– PC/MAC: Twonky, Windows Media Player, Plex and many others;
– Other DLNA/UPnP compliant devices.

Important tips:
– iPlayTo is based on DLNA technology and WiFi is required to use it;
– Make sure that your TV/device supports DLNA and is connected to your LAN;
– Not all the media on your iPhone can be played by your TV/device;
– iPlayTo can't play the medias in other app (for example, the videos in "Videos" app), but you can upload media files to iPlayTo and play them.
Love Test Meter
Normally $0.99.
Are you Two Best Friends and Lovers ?

Get an ** Accurate Compatibility Score **

This love calculator provides an accurate relationship compatibility score, just using the power of numbers in your name. Its uses real numerology principles using the names and how they sound, and based on each name, this compatibility score is based on ancient numerology principles.

To get an accurate compatibility score using this App, just type in your name and your partner's name and tap 'GO' to see how compatible you both are, in all walks of life. This is indicated by a test score.

The score tells you that how much each one can help the other person, or tells you how much care is present between them and also tells you if both of you are in alignment with the general life path.

Enter the name by which you are called, or most know for, rather than the full name. It can even be your NickName.

Keying in your Name on the left, will let you know how much your partner supports you, and keying in your partner's name on the left, shows how much you support your partner.

Download and have fun, you can test it on your friends too!!

*** What our users say ***

@ Scary accurate! In a good way :)
I put the same person in using nicknames as well as actual names and it gave the exact same reading. That's scary in a good way!
– byshelluva

@ Love it
App is awesome…..works good!!!!!!!
– byRodgers121212

@ Good
I love this app. Works great!!!
– byMaxuser1019
Note: Though numerology provides a fairly accurate score on relationship compatibility, it is just one aspect of it. There are other aspects of life, like astrology, spirituality etc. that will act more holistically.
TunzPlayer Pro
Normally $3.99.
Features

Simple and easy way to listen to your music just search and play

– Your Music
– Top Songs
– Search music
– Latest Songs
– Free music
– Unlimited music
SquirrelWarz
Normally $1.99.
"SquirrelWarz: The Cutest RTS the World Has Ever Seen" – theiphoneappreview.com
"…very pinnacle of the iPad RTS " – geekdad.com/2014/08/real-time-strategy-with-squirrels

The squirrels have organized and chosen you as their leader! Gather resources, protect your home tree, and reclaim your territory with your own loyal army of furry fighters.

• Great for beginners new to real time strategy games.
• No ads.
• Beautiful hand-drawn and watercolor animations.
• Original soundtrack filled with melodicas, Marxophones, mouth harps and toy pianos.
• Easy to learn and filled with our fun sense of humor.
• Support for Game Center with Achievements and Leaderboards, with custom artwork for each one.
• iPhone and iPad support.
• No in app purchase. One price gets you 20 maps, and 2 breeds to play.

From the creators of Bob's Journey for the Sidekick… SquirrelWarz is a handcrafterd real time strategy mixed with casual game-play – perfect for short and addictive games on the go. We've taken the best parts of strategy games and combined them with hand-drawn squirrels and painted watercolor backgrounds.

An army of squirrels is awaiting your orders. Do you have what it takes to lead your furry troops to victory?

About IGORLABS:

We are a group of designers, artists, and coders who handcraft unique apps that are quirky and fun. Got any requests, expansion ideas, or feedback? We'd love to hear it! Seriously, send it our way!
OneDay
Normally $2.99.
OneDay is the best app to make countdowns of the best moments in your life throughout 365 days in a year alot of things you care for and cherish will happen like business meetings, birthdays, holidays, anniversarys, weddings concerts & many many more.

OneDay will always be there for you on your iPhone ( For the the guys out there who always forget your girlfriends or your wifes anniversary this app will save your life)