You knew the app sales were going to heat up as we approach Christmas time, and developers aren't planning to disappoint. We've selected the 10 best paid iPhone and iPad apps on sale for free today, and you can expect plenty more great sales over the course of the next two weeks.
These are paid iPhone and iPad apps that have been made available for free for a limited time by their developers. There is no way to tell how long they will be free. These sales could end an hour from now or a week from now — obviously, the only thing we can guarantee is that they were free at the time this post was written. If you click on a link and see a price listed next to an app instead of the word "get," it is no longer free. The sale has ended. If you download the app, you will be charged.
Keep!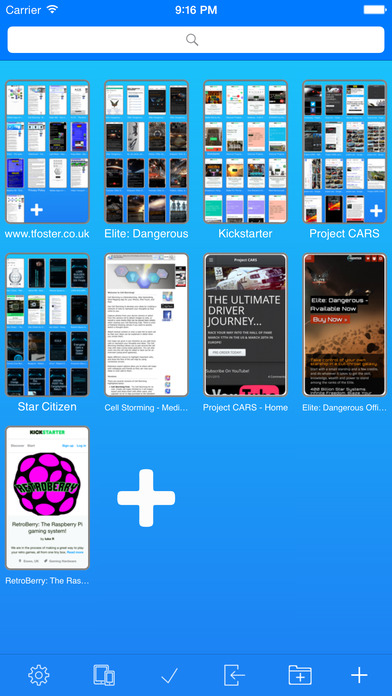 Normally $0.99.
Keep! is your goto App for loading and saving web pages for offline reading on both iPhone and iPad devices.

Store and keep web pages important to you: news articles, instruction guides, job advertisements, or even food recipes. If its on a web page, Keep! will save it offline for you to read later, or share with friends.

Unlike other offline readers that rely on web services for generating pages (and the subscriptions needed for such services), Keep! generates and saves all pages local to your iOS device.

With a focus on duplicating the exact look and design of a given web page, Keep! utilises advanced methods to generate offline pages that replicate the original in the best way possible.

Keep! can process a given web page and store versions of it as PDF, HTML, and Text. There is also an option to retrieve a Mobilizer version of the required page too. Keep! can also save dynamic content pages which automatically expand as you view them.

With advanced features like Content Hiding, Browser Switching, Text Formatting and dynamic Link Replacement, Keep! gives you the options to access web content easily and anywhere.

There is even built-in functionality to scan web pages for related page links, and use the results to automatically download pages connected to the first.

Pages in Keep! can be archived and emailed to other users, or shared as PDF, HTML, and Text files with other devices. Dropbox support is also implemented for saving page & group archive files, which can then be imported from your Dropbox space.

A user guide to help you get the best out of Keep! is included inside the App.

Alternatively, visit the Facebook page using the link inside the App and request new features you'd like to see, or just let us know about how Keep! is helping you.
Hide Messages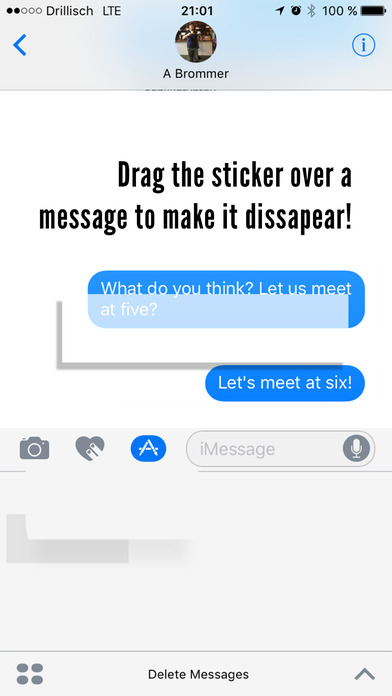 Normally $0.99.
Have you ever sent a message that you regretted or that you did now want to send?

"Hide Messages" gives you the possibility to hide these messages. You simply drag the "Hide Messages" sticker over a message and it will disappear.

Attention:
iMessage's built-in delete feature is only deleting the message on your device. Your chat buddy can still see the message.
If you blank out a message with "Hide Messages", your chat buddy sees, your chat partner sees a blank space, where once the message has been.

Tip:
Drag the "Hide Messages" sticker several times over a message, if the message is big. And send another message afterwards (this will move the "sent"-notification to the bottom).

When you are looking for the sticker and can´t find it: it is white only!
Fantastickers
Normally $1.99.
Fantastickers is a funny sticker pack for iOS 10. Say it with a Smile :D!
An emoji is worth more than a thousand words and expresses many emotions.

· Classic emotions: Happy, Joy, Sadness, Anger, Fear and more…
· Beautiful and simple design.
· Compatible on all your Apple devices: iPhone, iPad, Apple Watch and macOS.
TaskOrganizer
Normally $0.99.
TaskOrganizer – App with a new approach to the management of tasks lists.

The possibility of dividing tasks lists into various areas will help you to sort all your tasks and easily get access to them. For each area, you can give a rate of the current situation, set an icon and choose a colour.

Making up collections of tasks, you can separately keep and work with the tasks for the day, month, year and even with aims for a whole life. With the help of the project settings, you can set your own collections you need.

The most simple function of a random choice of the next task will help you to do more tasks daily. The app allows you to make a choice from all the tasks or from the tasks with pointed priority.

Key Features:
– Customizable areas
– Unlimited set of collections tasks
– Multiple projects
– "Accelerator productivity"
– Setting priorities for the task
– Adding tags for task
– Percentage of each area
– Percentage of all the collection on the whole
– Pleasant not boring interface with a coloured circle in the center.
Interior Design for iPad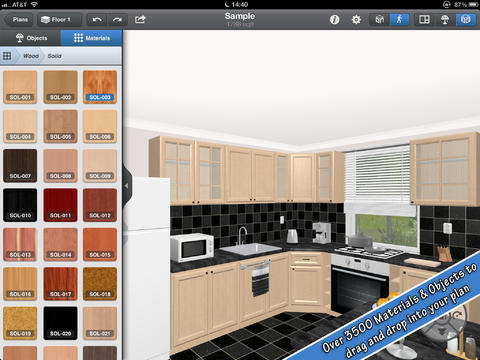 Normally $7.99.
Picked for Top 50 Must Have iPad Apps by TIME Magazine!

Interior Design for iPad by Black Mana Studios is the #1 best-selling lifestyle app in the US, UK, Canada and 14 other countries!

Interior Design for iPad is a user-friendly app that gives you the power to take on any interior design project or create any floorplan quickly and easily. With little to no learning curve, you could be designing your new interior in as little as 5 minutes.

Go from drawing your floor plans in 2D to walking through them in vivid, stunning 3D. You can drag and drop objects within your layout and remove walls, alter the shape of rooms, or add onto your layout as simply as tapping the screen. With over 3300 objects and materials included in the app for free, you can customize every surface or piece of furniture in your layout, even installing wood floors by choosing from a selection of real wood grains.

Interior Design for iPad is one of the only mobile apps in the world that supports render, giving you the ability to create an amazing 3D image of your design including shadows and other special effects. The render feature is available on iPad 2 and above.

Once you've completed your layout, you can share it with friends, family, or colleagues by exporting it to email, photo album, Dropbox, or your favorite social networking sites.

* See the app in action at http://www.interior-design-ipad.com

Features and Highlights:

* Drag and Drop of materials in 3D – It's easy to see how your home would look with new floors added or a wall taken out. You can drag and drop walls, floors, and other materials in real time and instantly see a 3D image of the changes in your layout.

* Built in rendering gives an amazing, lifelike image (iPad 2 and above) – Interior Design for iPad is the world's first interior design app (yes, world's first) with built-in rendering capabilities to make the final image more vivid and realistic. The app includes shadows and other effects to render an amazing image in just minutes, and does it without sacrificing user-friendlessness or performance. You can visit our website to check out some of the designs created and rendered at http://www.interior-design-ipad.com.

* Drag and drop windows and doors – Drag your windows and doors around your 2D layout to find the perfect position for them.

* Walkthrough/Dollhouse mode in 3D – Take a first hand tour of your layout in walkthrough/dollhouse mode, all in stunning, real-time 3D. You can change the height of the camera to explore every angle in your layout. Use gestures or joystick to move through it.

* Over 50 real wooden floors – While other Interior Design apps will only let you add fake, computerized wood textures, Interior Design for iPad has over 50 wooden floors that are a meticulous photograph of the exact type of wood floor they portray. Not only can you see how your floors will really look, you can use the wood textures to create your own wooden objects or replace any existing wood texture.

* Rooms with Unique Shapes – If the layout you're creating has unique corners or room features, Interior Design for iPad will help you create the layout precisely no matter how sharp the corners. You can move any wall to the exact position you need.

* Undo/Redo – Whether you are working in Layout, Interior, or 3D mode, you can undo or redo your last actions on your current screen with a simple tap of your finger.

* Stunning real-time 3D – Take a walk through your layout and explore your design in stunning, real-time 3D. Your tour will include amazing furnishings, high quality materials, and perfect lighting to give you a real-life view of your layout.
Download Interior Design for iPad
Moogli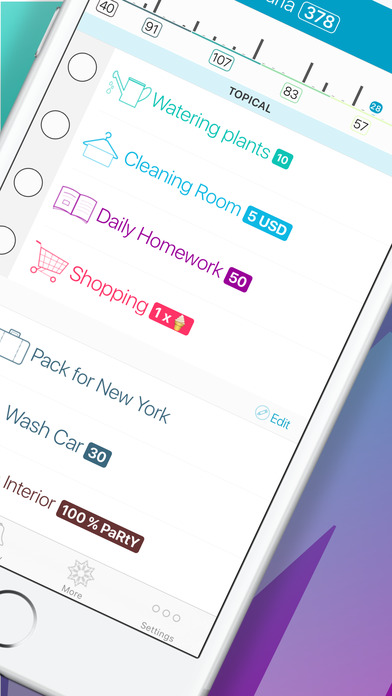 Normally $1.99.
• Moogli is designed for families, couples and flat shares and is perfectly suited for collaborating on shopping lists and all kinds of daily tasks.

• The name Moogli comes from a combination of "Common Moorhen" and "Sugar Glider" – two animals that are among the world's cleverest to help each other in everyday life!

– Create shopping lists and get quick suggestions for articles you've used before.
– Assign tasks or put them into a joint group called "Pool".
– Be informed about the activity carried out by those you're with.
– Define a reward in form of points and/or text label.
– Simply put up repetitive tasks, and get notifications of whoever's turn it is.
– Set Objectives, they can be anything (object, gift, an adventure, etc).

• It is NOT required to register or signup for an user account to use the App. But for best use and in case of several devices, simultaneously use needs a easy registration by email. Moogli synchronizes content fast and automatically across multiple devices.

• Moogli provides a world class opportunity to accumulate points/credits by performing tasks throughout the month. How about giving rewards related to the total? Anyway, it is not required to give points for doing tasks.

• What else can Moogli do?
– You can set Objectives to collect points. Or make a contest and have fun towards the goal.
– You can easily postpone task that has a due date.
– You can set permission to members, so only you can give points or approve completed tasks.
– You can globally and individually change the properties of reminders about not completed tasks.
– You can easily categorize tasks by selecting "areas" such as kitchen and bathroom.
– You can choose among more than 60 symbols to get recognizable appearance on the tasks.
– You can use color to get even better visual control of tasks / chores.
– You can enable more details in lists, so you can quickly see whether they are repetitive or have a due date.

• It is certainly not Ok if you feel that things are not working out as expected. Therefore, send an email to: support@moogli.no

• Future development plans:
– Image support.
– Wall / tablet to handling information and such. Also project management.
– Ability to create contests on tasks / chores.
– Lists / TAG to get a better opportunity to prioritize and get a better overview.
– Priority of tasks (visually).
Gismart Ukulele
Normally $1.99.
Real Ukulele is one of the most realistic hawaiian guitar (4-string mini guitar) simulator apps featuring a user-friendly interface and an awesome sound quality. All the notes have been recorded from the live ukulele. With the help of Real Ukulele you can easily strum, pluck, and strike the strings to play the chords of any complexity and figure out your favourite tunes, riffs and songs or make up your own. You can learn and master new chords and jingles with Real Ukulele, as well.

◆◆◆ Main features ◆◆◆
◉ Solo mode
◉ A huge database of chords with tabs
◉ Hi-Fi sound
◉ Songbook
◉ Supports Audiobus/Inter-App Audio (You can send audio stream to GarageBand or add different sound effects)
◉ MIDI Out
CleanUp Pro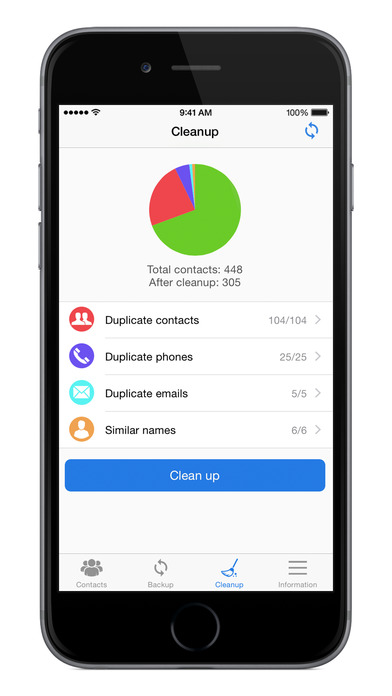 Normally $0.99.
Your contacts are the most important data on your phone. But eventually address book easily becomes messy, if not constantly updated. "CleanUp" helps you merge duplicate contacts and keep your contacts in a safe place.

CLEANING THE CONTACTS
• Remove duplicate contacts
• Merge contacts with similar names
• Merge contacts with the duplicate phone or email
• A preview of the result of the merging and manual selection of contacts

BACKUP
• One tap to backup your contacts
• Quickly export your backups by Email or iTunes
• Restore all the contacts at once or manually selected contacts
• 

Offline backup. No need to sync to any server. Just email the backup file to yourself
• Easily transfer contacts between iOS Devices using just an email client
• All contacts can then easily be restored any time by simply opening the .vcf file in your mailbox

This app will make your address book neat and easy to use.
Awesome Voice Recorder Pro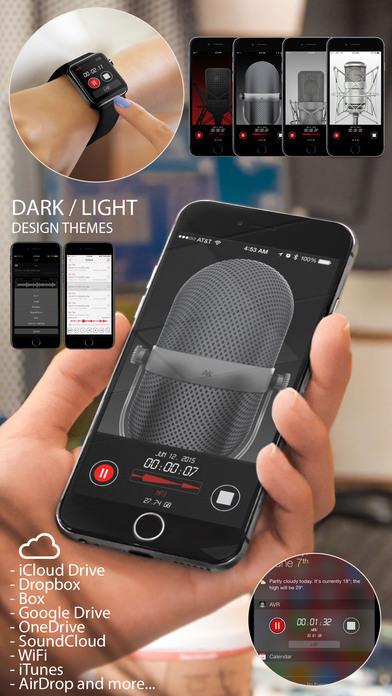 Normally $4.99.
■■■ #Rank 1 Business app in 30 Countries ■■■
■■■ #Rank 5 Business app in 69 Countries ■■■

AVR is the best voice recording application with a cool interface and perfect functionality for business people, reporters, tutors, audio experts, sound engineers, school personnel, university students and those who need to manage voice memos.

Support for Apple Watch & Widget
Available on both iPhone and iPad.

■ Main functions
– Direct recording MP3, WAV, M4A audio format
– High quality audio recording
– Unlimited recording time
– Background recording (you can use other apps while recording & secret recording is possible)
– Wave display for recording status
– Various audio quality options (11,025KHz, 22,050KHz, 44,100KHz,48,000KHz)
– Mono/stereo recording
– Records playable in various media
– Restart voice recordings after phone call pause
– Add description to voice records
– Fast and easy to use
– Display recording file size
– Safe stop for low battery and storage space
– Bluetooth support
– Supported audio formats (MP3,WAV,M4A,M4R)
– 4 microphone designs. (Professional,Classic,Studio,Studio Pro)
– App colour Themes (Dark / Light)
– Added music library import function
– Create a ringtone

■ Powerful file Sharing & Management
– Transfer files using iTunes
– iCloud Drive , Dropbox , Box , GoogleDrive , OneDrive , SoundCloud
– Email
– AirDrop
– Wi-Fi file management (upload,download,edit…)
– File sharing / send files in another app "Open in"

■ Folder management
You can create folders to save and control files
Creating/editing/deleting/changing/moving

■ Repeated, slow or fast play
You play repeatedly, slow or fast.
Replay,Rewind,Forward / 0.1x ~ Play
Fine-tune the playback speed
■ Trim&cut audio records
You can trim&cut the voice records as you want.
You can use the left/right pointers to trim&cut the voice records and save it (mp3,wav,m4a,m4r)

■ Audio visualisation
Voice records are visualised so that you can easily identify voice sections
Sound visualisation

■ Sound tag
You can play immediately by adding several tags to one audio file at selected time
Play at the location of tag

■ Sound file combination
You can create one new file out of several audio file.
Create a file by setting play sequence of several files
Download Awesome Voice Recorder Pro
Heart Rate Monitor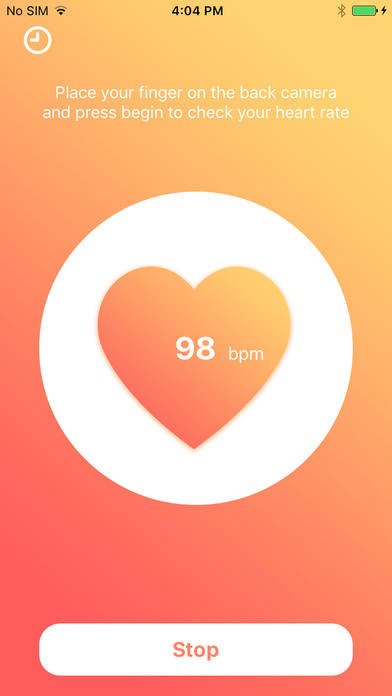 Normally $1.99.
MEASURE HEART RATE WITHOUT A WATCH
You can now measure your HR using your phone only.

HISTORY TRACKER
Track your HR history, and notice any differences with time or with any effort done.