If you purchase an independently reviewed product or service through a link on our website, we may receive an affiliate commission. Learn more.
Happy Friday! You've got one more chance to grab a handful of paid iPhone and iPad apps on sale for free before the weekend rolls around, so you'd better not waste it. We've got plenty of solid options on today's list, and you'll find them all below.
DON'T MISS: Apple's new iPhone 7 is going to be SO much better than any Android phone…
These are paid iPhone and iPad apps that have been made available for free for a limited time by their developers. There is no way to tell how long they will be free. These sales could end an hour from now or a week from now — obviously, the only thing we can guarantee is that they were free at the time this post was written. If you click on a link and see a price listed next to an app instead of the word "get," it is no longer free. The sale has ended. If you download the app, you will be charged.
Fast Photo Cleaner
Normally $0.99.
Are you tired of searching and scrolling your pics to delete them? FAST PHOTO CLEANER is the best app to clean photos from your Camera Roll in seconds!

Swipe left to trash or right to keep, it's so simple!

– Preview all your photos from your camera roll
– Use gestures, fast!
– Confirm deletion
VPN Master Pro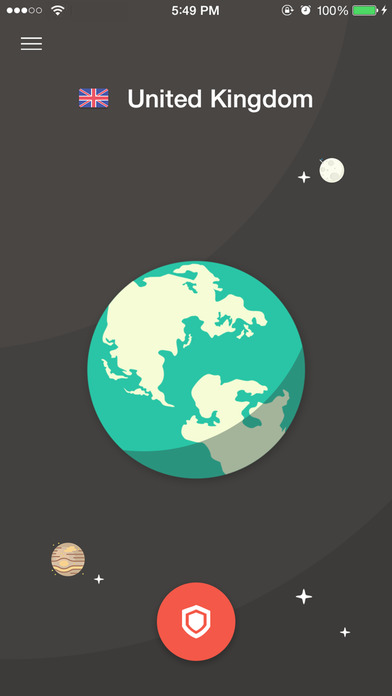 Normally $2.99.
More faster, More smooth, More easy to use.
It is the best application to visit your favorite sites,Wi-Fi Security and Privacy Protection.

VPN Master Pro
It brings a high-speed and encrypted VPN connection to your smartphone.
Visit your favorite websites and apps with VPN Master any time!
Protect your network traffic under Wi-Fi hotspot browse anonymously and securely without being tracked. Enjoy private browsing.
Works with Wi-Fi,LTE, 3G, and all mobile data carriers.
Support iOS 8.0 or later
Willed Calendar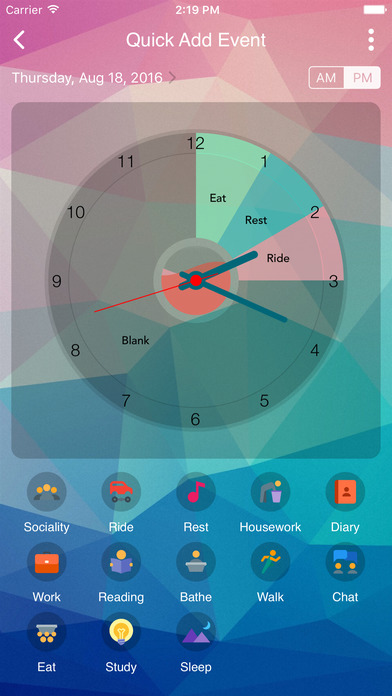 Normally $4.99.
Willed Calendar is a innovative and useful app for managing your time and tasks.
If you want to improve the efficiency of time, if you feel troublesome to keep track of time, please let the Willed Calendar help you.
◆create one day's schedule within 30 seconds.
The use of the calendar clock feature, you can quickly add the event in calendar.Tap any activity icon to create a 30 minute event,you can create one day's schedule within 30 seconds.
You can save a day's schedule to the Event Plan.By this feature,with a simply tap, you can create one day's schedule quickly.You can also share the schedule to your friends.
By time chart features,time trend analysis, 24 hours time distribution analysis,you can see where the time goes,get clear in your habits, master your efficiency peak time.Time tracking will be not longer a burden, but an inviting enjoyment.
◆The digital management of the task schedule
If your tasks are complex, if you need to have a clear mind of the tasks progress, please let the Willed Calendar help you.
Willed Calendar not only support the GTD methods, but also can make the complex task plan with a simple operation by the Task Plan feature.
In the Task Plan, you can not only create repetitive tasks, but also can set the numerical target.By comparing the plan and actual schedule, you can see a clear task progress.If the plan changes, the Task Plan can automatically adjust all the task time in your project.
Willed Calendar will emancipate you from the hard work of time and task management.
[Main features]
◆ The clock to show schedule
– Check the schedule by the innovative and beautiful clock which can be showed in the app and the notification center.
– Calculate your strength and energy and displayed them by graph.
◆ Create a schedule that fast
– Create the calendar events quickly by default activities without keyboard or date picker.
– Create a day's schedule quickly by the Event Plan.
– Support the automatic adjustment of the schedule time.
◆ The to-do list
– Support manage to-do list by gesture.
– Support task timing.
– Support task plan and project.
– Support the Gantt chart.
◆ The Event Plan
– Support saving calendar events to the Event Plan as a template.
– Support save events in the Event Plan to calendar.
– Support the sharing the Event Plan to your friends.
– Support comparison between support plan and actual schedule.
◆ The Task Plan
– Support the planned progress and actual progress.
– Support for automatically creating repeated tasks.
– Support the numerical task target for the progress of indicators.
– Support automatic adjustment of overdue tasks time.
– Support the Gantt chart and trend chart.
– Supports adding the planned tasks to the to-do list.
◆ Chart
– Support activity time trend chart.
– Support activity time distribution chart.
– Support task count chart.
– Support many kinds of gantt chart.
[Handy Features]
– Support the custom theme,including more than 20 kinds of color rich style of themes.
– Use iOS built-in calendar and reminder.
– Support iCloud backup.
– The guide animation.
FLYN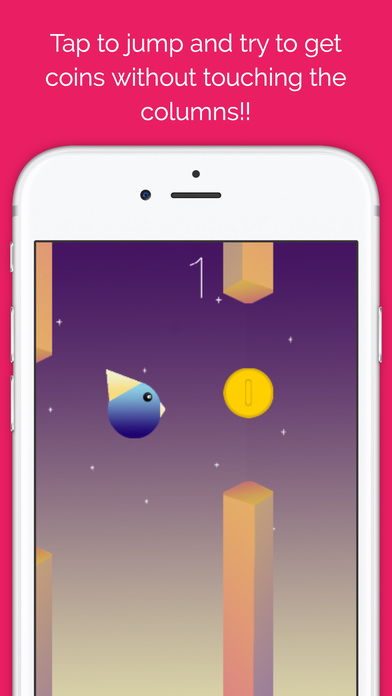 Normally $0.99.
FLYN IS THE BEST OPTION TO KILL THE TIME AND GET RID OF THOSE BORED MOMENTS!!

JUST TAP THE SCREEN TO JUMP AND TRY TO GET THROUGH AS MANY COLUMNS AS POSSIBLE GETTING COINS!!

CHALLENGE YOUR FRIENDS AND SEE HOW FAR THEY CAN GET WITHOUT BUMPING AGAINST THE COLUMNS!!

HOW FAR ARE YOU ABLE TO MAKE IT?
Sums Up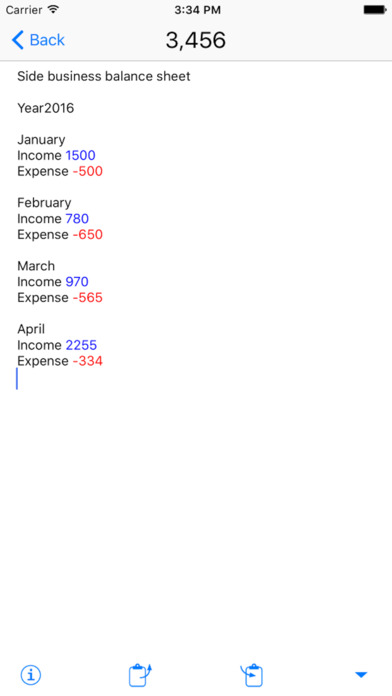 Normally $2.99.
It adds numbers in your text. If you already have a note containing numbers, copy and paste it to Sums Up and it will show you the total.

Positive numbers are shown in blue and negative in red. The app only adds, but subtraction can be done by using negative numbers.

When done, you can copy the note and the total to your clipboard.
Classic Snakes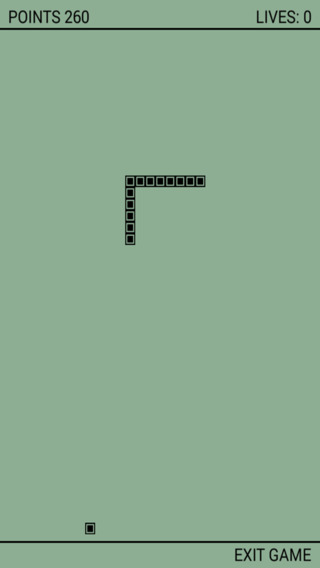 Normally $4.99.
Snake Classic is as addictive (and frustrating) as the original, play Classic Snake and be prepared to lose some productive hours.With Levels and a global and local high scores leaderboard.
Simply launch the app, touch a button and start!

Features:
– big easy controls
– original sounds
– 9 original and 2 extra difficulty levels
– 3 game mode
– leaderbords
Note This
Normally $0.99.
Note This, allows users to create notes of almost any type (Videos, Photos, Drawings, Locations) for various purposes, quickly and easy.

It also, may serve as a journal\diary to put your events.

Hope you enjoy :)
iSnapVideo
Normally $0.99.
iSnapVideo is stop-start, tap-and-hold video recording app but without any length limitations. Touch-to-record video of any length including any number of videos. Stop-start, tap-and-hold video recording which automatically appends any number of recordings together to create your final masterpiece.

Recording lengths are unlimited, 12 seconds, 18 seconds, 24 seconds or 30 seconds plus Vine-like (6 and 30 seconds) and Instagram-like (15 seconds). All settings allow appending an unlimited number of videos.

Share privately with friends, Facebook, Twitter and only save a copy of the video on your device if you desire.

Just tap-and-hold to start a recording then release when you want to stop recording. If you want to add additional recordings then simply repeat to append additional video and tap finish when done recording.

Preview, share or save the created video. Share using a text message, Facebook, Twitter, Email, Camera Roll or another app. Use auto-share to automatically share a created video.

Quick Menu provides easy access to commonly used actions such as recording options, auto sharing, and front/back camera selection.

If desired, you can automatically start creating the video when the app is opened.
Ananda
Normally $1.99.
Ananda helps you concentrate, focus and work with progressive binaural tones and high quality peaceful sounds.

-Enhance your brainwaves
Choose from one of Ananda's numerous binaural programs to focus,concentrate or brainstorm. Each program comes with binaural beats designed to help you reach a specific mood or state of mind.

-Discover a new ambiance every time
Each session provides a subtly fresh, new ambiance. A unique combination of nature sounds, chants, mantras and peaceful bells is generated on top of binaural tones every time you start Ananda.
Main Features

– 3 Binaural programs
– Relaxation
– Restorative Sleep
– Power Nap
– Short description and benefits of every binaural program
– High quality nature and peaceful sounds
– Choose the sounds you prefer
– Sounds are mixed together in a new way for every session
– Simple and minimalist design
– Information on brainwaves and binaural tones included in the app

Download now and let us know how Ananda Focus & Attention helps you in your daily activities.

*For more binaural beats program:
– Check the Ananda – Meditate, Focus & Relax – PREMIUM
– Or try the free version of Ananda – Meditate, Focus & Relax
Guide For Pokémon Go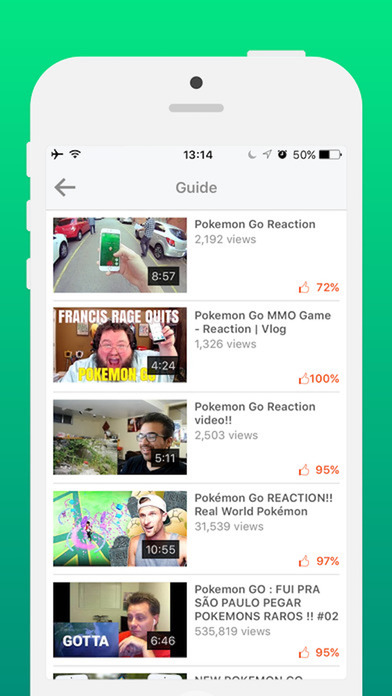 Normally $0.99.
This is the best Guide forPokemon GO, this application is just tips and discoveries. You may discover helpful gameplay videos and tips here. This guide app is ideal for beginners.
PipeLand Roll HD
Normally $1.99.
The newest PipeLand game!

Supports all devices up to iPhone 6 Plus.

After the challenges of real-time pipe-laying in the world of PipeLand keeping all drops of liquids from spilling, now You can try Yourself in a new game mode by solving pipe puzzles.

It is Your task to connect the ends of a shuffled pipe system by rotating the pipe elements and mixing different liquids together when necessary. You don't have to worry about time or leaks as You work to rotate and connect the ends of the pipeline because the flow stops in the last pipe.

Key Features:
• Innovative gameplay: Power-ups, Liquid mixers, Flow splitting and merging, Extra rewards for perfect solutions!
• Highly detailed graphics and animated environment!
• 5 completely different environments: Field, Desert, Arctic, Urban, and Research Center
• 54 challenging puzzle levels
• Bonus levels for Christmas!
• Many achievements and leaderboards

*** Reviews ***

"Overall, PipeLand Roll is a relaxing puzzler that's both challenging and fun. It is enjoyable content for those who love this genre. Whether gamers need a new pipe puzzler or just want a game they can play during commercial breaks, PipeLand Roll is worth considering adding to the collection." – 148Apps – Peaceful Plumbing
---
Our deals and product reviews are picked by BGR's expert editors and team.

Follow @BGRDeals on Twitter to keep up with the latest and greatest deals we find around the web. Prices subject to change without notice and any coupons mentioned above may be available in limited supply.