If you purchase an independently reviewed product or service through a link on our website, we may receive an affiliate commission.
You can't deny that you feel a little fancier when you're sipping a beverage and you stick your pinky finger out as you're raising the cup to your mouth. Whether you're sipping tea, coffee, or even hot chocolate, you can take your drinking duties up a notch when you're making the gesture. One beverage that is sure to give you that fancier feeling is a cappuccino. Transporting you to a cafe on a piazza in Italy is the sensation you can experience when you're enjoying a cappuccino. If you have a cappuccino maker at home, then you'll need a set of cappuccino cups to enjoy your warm pick-me-up in. Cappuccino cups are different from regular coffee mugs or even espresso cups, as they can be thicker lined to keep the heat in. We've highlighted five of the best sets available, so you can fit your kitchen up with the right glassware. Then you can stick that pinky out as much as you want. Let's take a look.
Best Cup and Saucer Set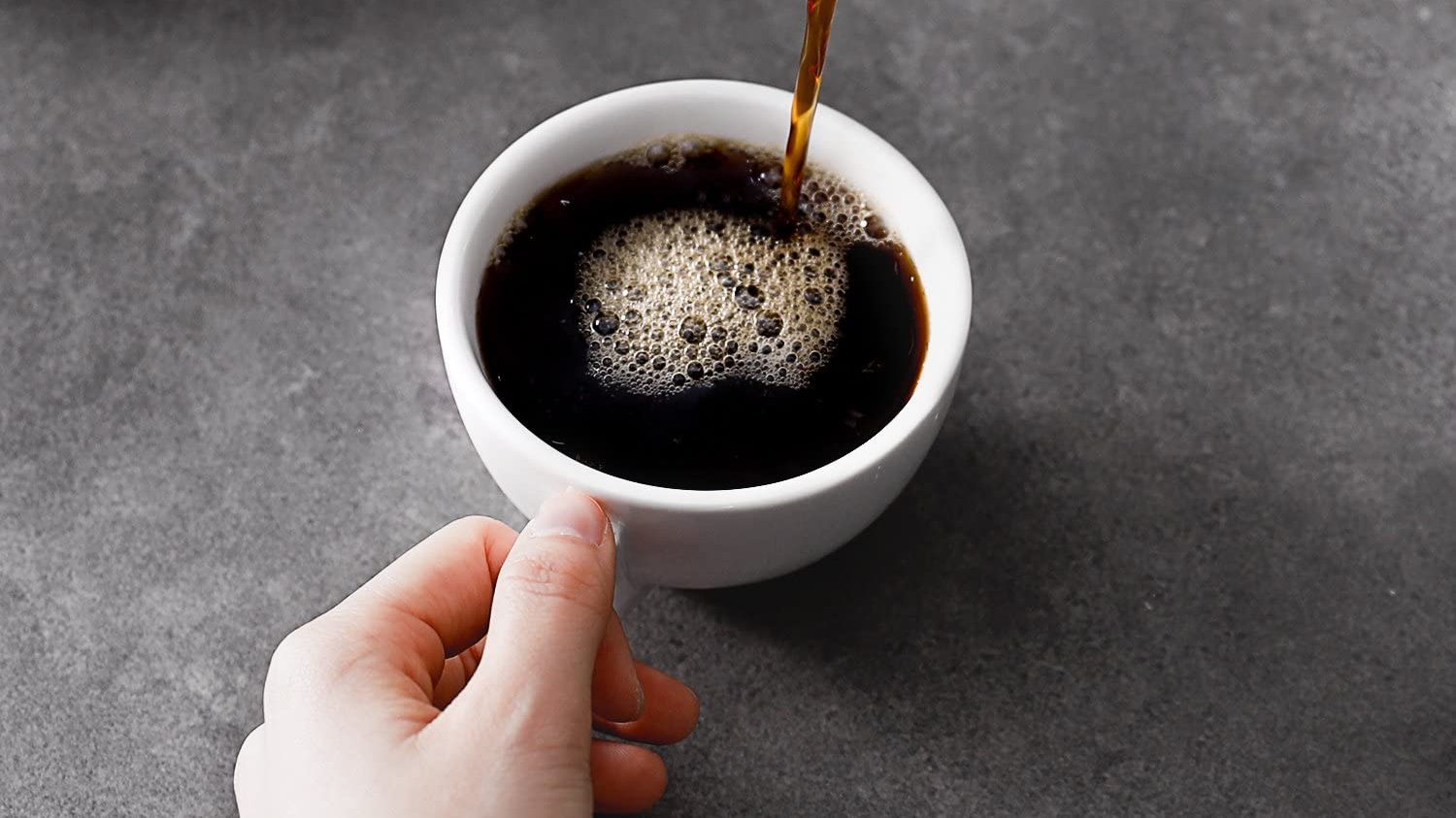 The next time you're having friends over for dinner or even for dessert, make sure you have a full set of cups and saucers like the Sweese 403.001 Porcelain Cappuccino Cups with Saucers. This is a set of six that can be either 2.5″ or 3.5″ in diameter, depending on which one better fits your needs. Each one of the 3.5″ cups holds six ounces of liquid, as they are the right size and thickness to enjoy your hot beverage. This set is a bright white color, so it will fit in with any type of color scheme. These have traditional contours that make sipping easy. Made from pro-grade porcelain, you can put these in the microwave, freezer, or even the oven. They are lead-free and non-toxic, as they won't chip or crack even after repeated use. These is zero risk when you buy these, as you'll get a full refund or a replacement if something happens to them.
Sweese 403.001 Porcelain Cappuccino Cups with Saucers - 6 Ounce for Specialty Coffee Drinks, La…
Price:
$32.99 ($5.50 / Count)
Available from Amazon, BGR may receive a commission
Best Mug Set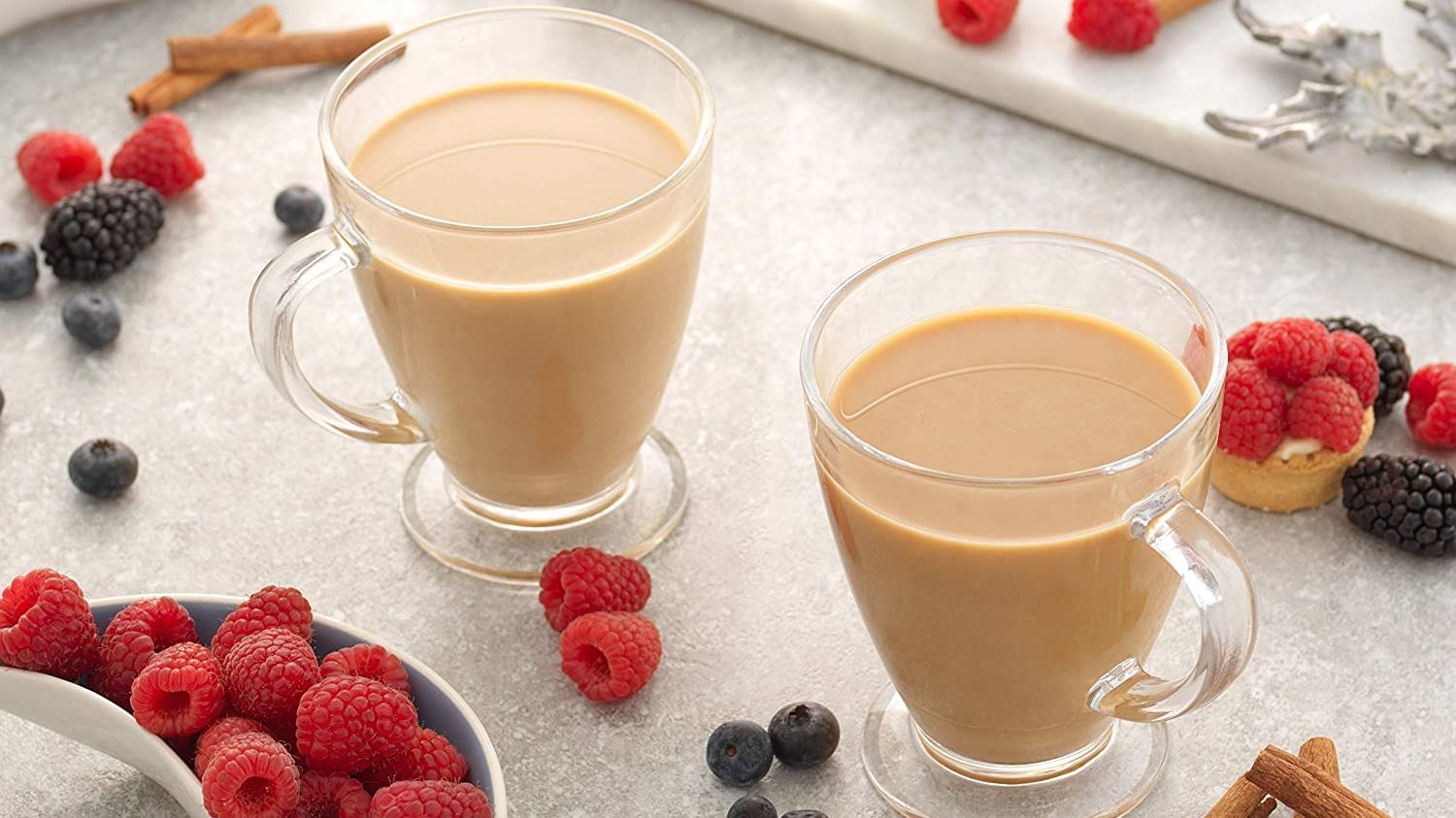 Premium coffee mugs can be used for cappuccinos if they are made from top ingredients like the JoyJolt Declan Coffee Mugs Set of 6. You'll get 16 ounces to work with, which is certainly enough for any warm beverage you're desiring in the mornings or evenings. Obviously, if you're enjoying a much more concentrated drink, you don't need to fill it up all the way, but you have the option to. The handles are comfy, so it won't feel like a lot while you're holding it. It's perfect for wrapping two to three fingers around. The glass is shatterproof as they are thicker and more robust than normal mugs. Each one is ergonomically sized and can be washed in the dishwasher.
JoyJolt Declan Coffee Mug. Glass Coffee Mugs Set of 6. Clear Glass Coffee Cups 16 Oz with Handl…
List Price:
$34.95
Price:
$24.95 ($4.16 / Count)
You Save:
$10.00 (29%)
Available from Amazon, BGR may receive a commission
Best Mouth-Blown Cups
Expertly crafted, the Verre Collection Double Wall Glass Espresso Latte Cappuccino Mug Set of 2 is built to last a long time. This is backed by a risk-free guarantee, as they will replace or refund you for any cups that break. This set of two holds 10.5 ounces per mug, allowing you to choose exactly what you want to drink out of them. They are made from top quality borosilicate glass and mouth-blown by artisan glass makers, they are heat-resistant. The double wall keeps the heat in and protects your hands while you're holding one. You won't feel any condensation or sweat on the glass.
Double Wall Glass Espresso Latte Cappuccino Mug, Coffee Cup | Set of 2 (2, 10.5 oz)
Price:
Available from Amazon, BGR may receive a commission
Best Value Set of Cups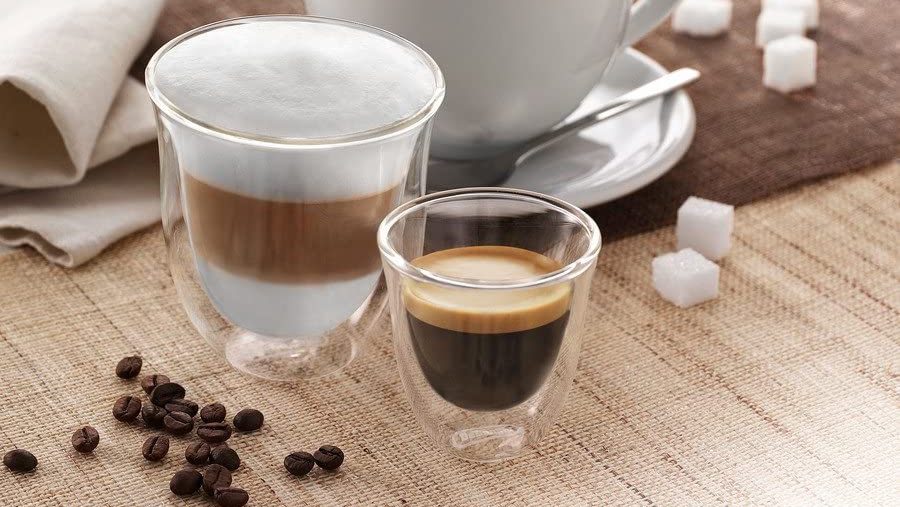 If you just need a few cups for your cupboard, check out the DeLonghi Double Walled Thermo Cappuccino Glasses. These keep drinks hot or cold, as the double wall retain the temperature. It comes in a set of two and each one holds six fluid ounces. You can put them in the dishwasher and condensation won't trickle down the side, making them slippery to hold. Made from borosilicate glass, they are clear for you to see what your beverage looks like.
Delonghi 5513214601 Cappuccino Glasses
Price:
$21.95
Available from Amazon, BGR may receive a commission
Best Set of Four Cups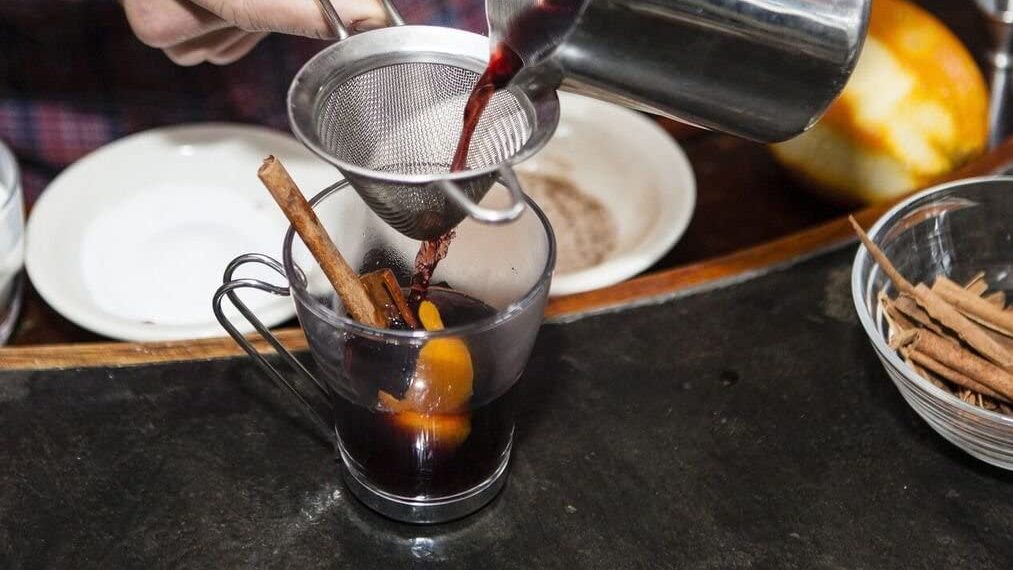 Made from tempered glass, the Bormioli Rocco Oslo Cappuccino Glass Cups 4 Set is perfect for many drinks. You can drink cappuccinos, lattes, macchiatos, espressos, mochas, teas, and much more in these cups. These have a luxurious feel and are made from fine craftsmanship. All of them hold 7.5 ounces and won't keep any stains or odors. You can wash them in the dishwasher and have them ready to go for your next time drinking.
Bormioli Rocco Oslo Cappuccino Glass Cups, Clear, 8 Ounces (4 Pieces)
Price:
$16.99 ($4.25 / Count)
Available from Amazon, BGR may receive a commission