Ahead of Father's Day 2023, Best Buy is running a big sale on Chromebooks, and there are several deals that I want to highlight for our readers. As a Chromebook user myself, I have tested many of the models that are included in this Best Buy sale. There are Chromebooks from HP, Acer, Lenovo, Samsung, and ASUS on the list, and they each offer certain benefits that you should be aware of.
Prices start at just $169 for the popular Acer Chromebook Spin 311, which means you'll save $80. This is a terrific entry-level Chromebook that can also be used in tablet mode. There are also high-end models on sale, like the Chromebook Spin 514 with the AMD Ryzen 5 3500C processor and 8GB of DDR4 RAM. This model retails for $629, but it's on sale for $479 right now.
If you want to skip straight to my favorite deals, here they are:
I personally use a Chromebook all the time. While it's true that I use a Mac for work, I use a Chromebook for just about everything else involving a computer.
A Mac makes more sense for me to work on since all of my other devices are from Apple. But sometimes, when I'm using my iMac, I miss the simplicity of the Google Pixelbook I use for everything else.
When they first emerged, Chromebooks were cheap laptops aimed solely at the education market. That strategy helped Google and its partners gain a ton of market share. Now, however, there's a much wider variety of Chromebooks. You can still find cheap models, but there are also Chromebooks that are just as powerful as Windows laptops.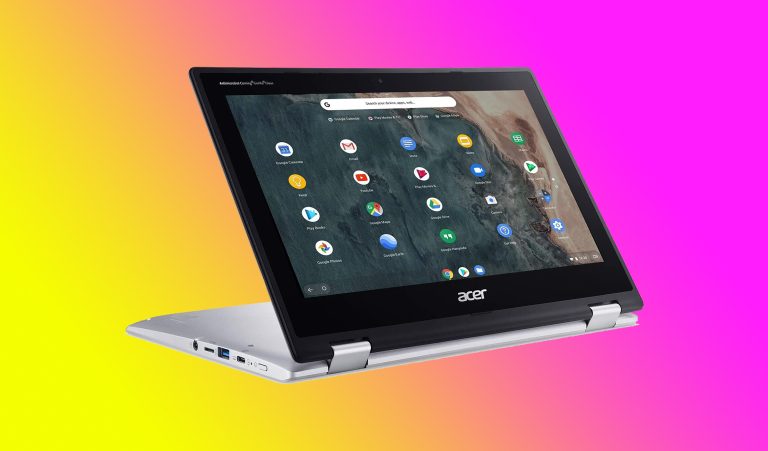 As I mentioned earlier, there's a big sale happening right now at Best Buy that can save you money on a bunch of different Chromebook models. I've picked a few of my favorites, and I've spit them into three categories: Cheap, mid-range, and performance.
Cheap Chromebook deals
Do you have an old tablet you use mainly for web browsing and maybe some light streaming? If you've been thinking of upgrading it, you should consider a Chromebook instead.
A cheap entry-level Chromebook can do everything a tablet can do and so much more. Here are three models I recommend from Best Buy's Father's Day sale:
Each of these models offers a great overall experience, and I know this because I've tested them all. They're perfect for browsing the web, watching YouTube videos, streaming movies, video chatting, and even schoolwork.
Mid-range Chromebook deals
If you want a bit more power than you would get with the models above, you're looking for a mid-range Chromebook. You get things like more RAM, more powerful processor options, and often better battery life.
Here are my top picks for mid-range Chromebooks that are included in Best Buy's sale:
The Lenovo IdeaPad Duet 5 Chromebook is a particularly good deal, and it's also a best-seller among our readers.
Performance Chromebook deals
Finally, if you're looking for lightning-fast page loads, lag-free streaming, and a fantastic multitasking experience, you likely want a higher-end Chromebook.
Here are my top picks:
These models don't have the biggest discounts, as you can see above. But if you prioritize power and performance, these are your best options right now in the Father's Day sale at Best Buy.