If you purchase an independently reviewed product or service through a link on our website, we may receive an affiliate commission.
There are certain times where we just want to be creative. Even if you aren't the best at one form of art, that doesn't mean that you aren't good at something out. Those who aren't good at drawing may be good at writing. Those who can't write very well may be terrific at origami. The possibilities are endless when you want to be creative and one way to do so is a way to make something out of clay. Not many of us are going to be amazing with clay, but almost anyone can make small things you can use in your house such as a spoon rest or a vase. If you want to practice your clay modeling skills, getting air dry clay is a solid way to do so. You won't need to bake the clay in a kiln if its air dry clay and anybody can use it. We've highlighted five of our favorite options to give you a look at creativity in your home.
A great option for an easy-to-mold clay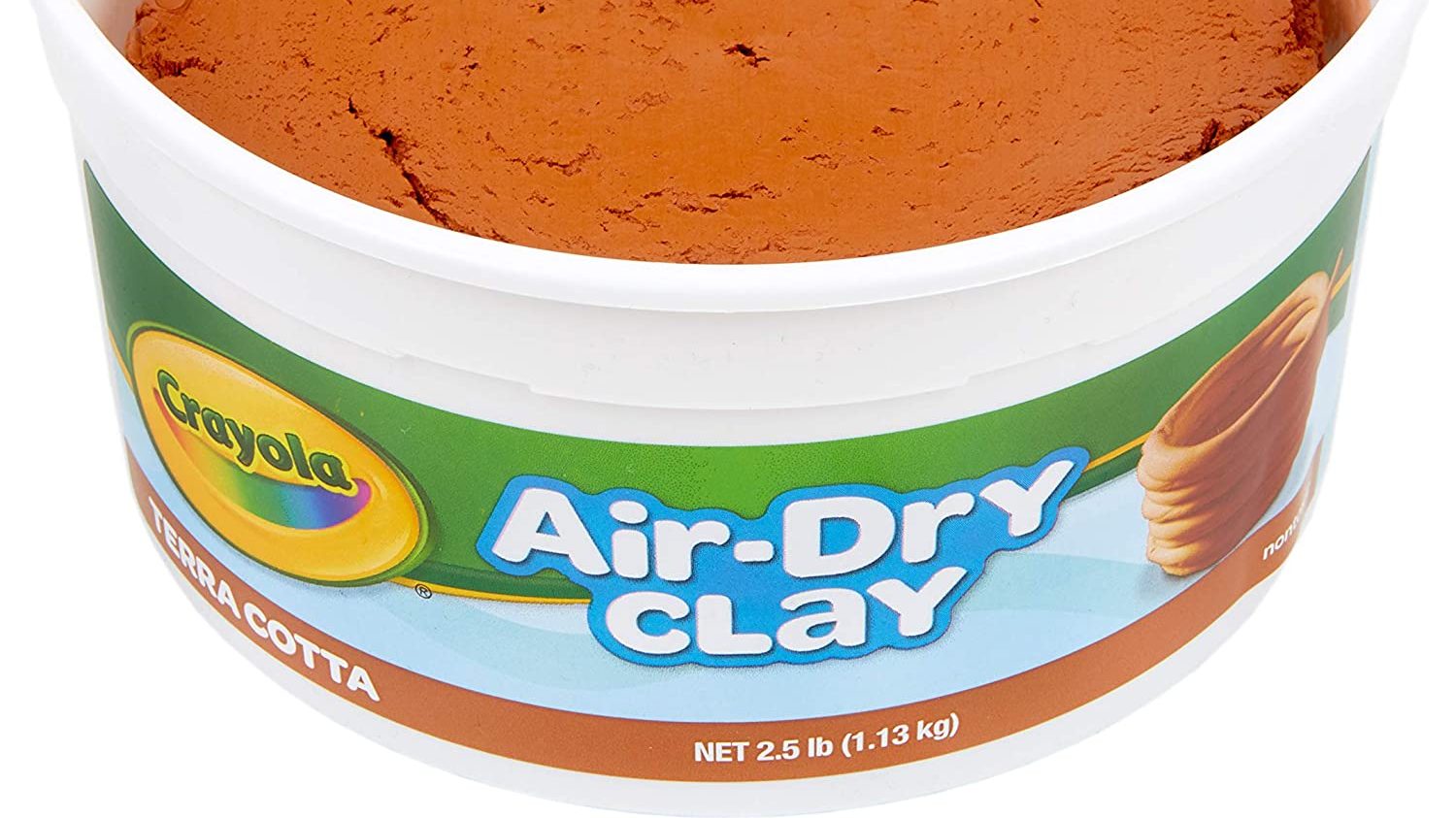 Easy to mold, the Crayola Terra Cotta Air Dry Clay is fun for people of all ages to play with. This is smooth and fine, making it more moldable than traditional clay. This will soften with just a few drops of water, allowing you to take the shape you want. It's well-suited to deal with impressions, textures, and stamps, so you can personalize your clay while you're working it. Kids can paint over the entire slab or add accents for the final creation. It also sticks with glitter, spangles, and other embellishments, allowing anyone to decorate it how they want. It comes in a 2.5 pound bucket and you can choose between a few different colors.
Key Features:
Softens with just a few drops of water
Can be painted completely
Sticks with glitter, spangles and other embellishments
Crayola Air Dry Clay, White, No Bake Modeling Clay for Kids, 25lb
Price:
$10.07
Available from Amazon, BGR may receive a commission
Giving you plenty of clay to work with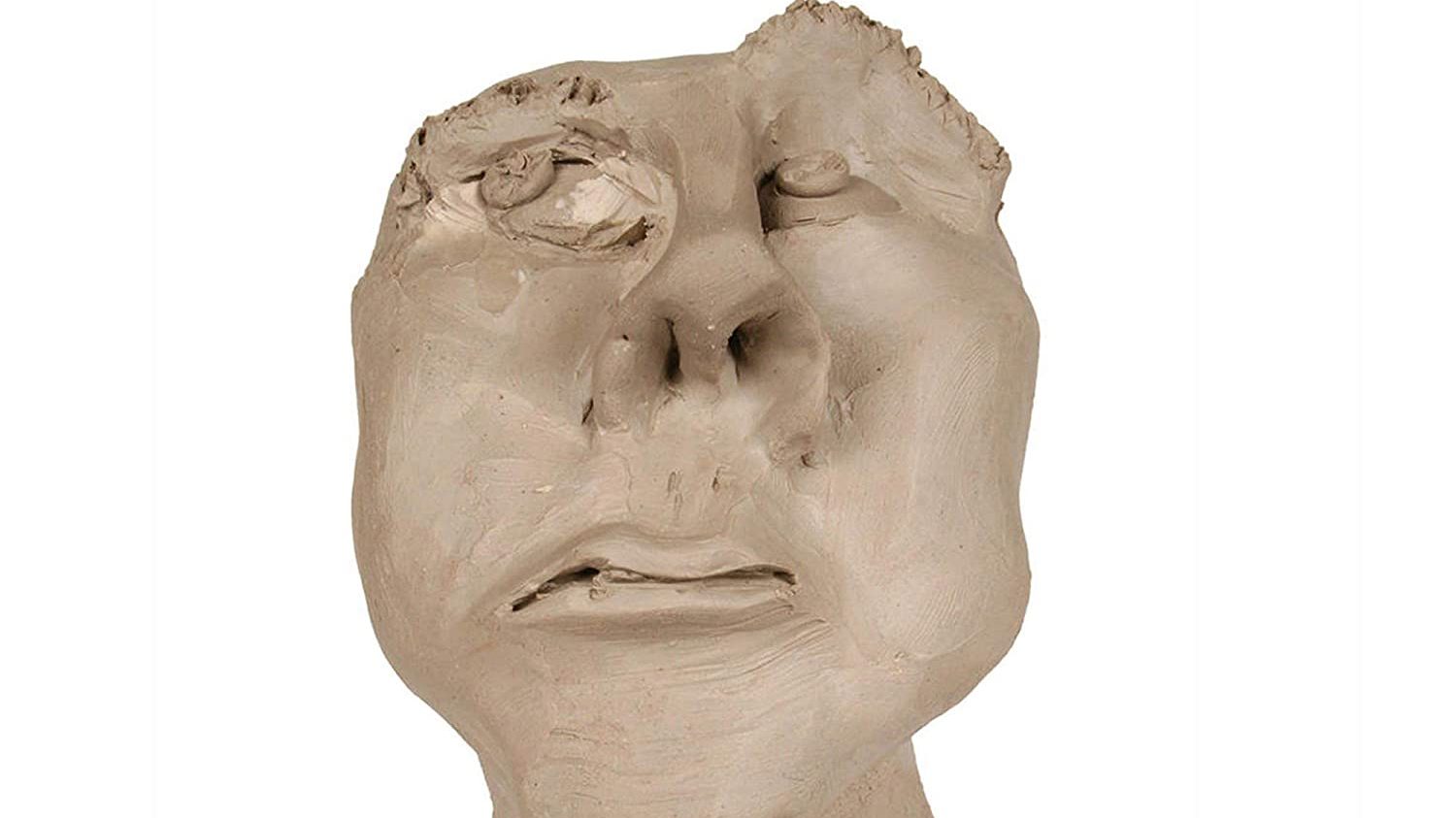 Starting from scratch, utilizing the AMACO AMA46317P Air Dry Clay will give you a great base to work with. This comes with 25 pounds of gray clay, so you will have plenty of work with. You can use this to sculpt, to hand model, or you can throw it in a pottery wheel. These are air dry finished pieces that slowly and evenly dry on all sides. You can decorate these pieces with paint and then seal them with shellac for even more added strength. It's all-purpose clay for all kinds of uses.
Key Features:
Comes in a 25-pound brick
Can be used to sculpt, hand model, or in a pottery wheel
These dry slowly and evenly on all sides
AMACO AMA46317P Air Dry Clay, Gray, 25 lbs.
Price:
$29.99 ($1.20 / Lbs)
Available from Amazon, BGR may receive a commission
For those who need some inspiration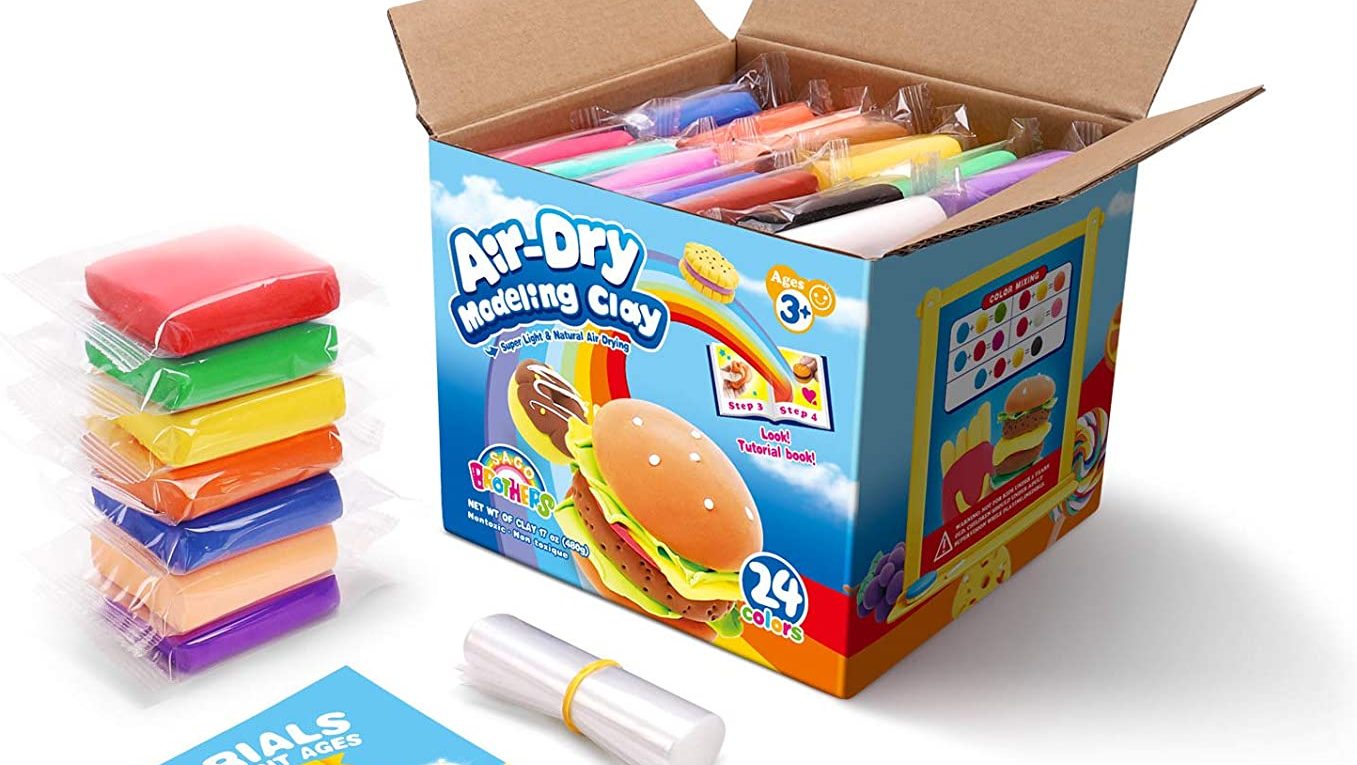 Providing you and your kids with many colors and ideas, the Sago Brothers Air Dry Clay 24 Colors Modeling Clay for Kids is great for many home crafts. This comes with 24 different colors of clay to work with, as well as 24 bags, three clay tools, and a 72-page tutorial book to give you ideas. The book includes over 50 kinds of common shapes, foods, and animals. It also teaches color recognition and painting techniques. These are non-toxic clay bricks that are 100% safe.
Key Features:
Comes with 24 bags and three clay tools
The 72-page tutorial book includes over 50 kinds of shapes, foods, and animal ideas
Non-toxic and 100% safe
Sago Brothers Set of 24 Colors Modeling Air Dry Clay for Slime add ins & Slime Supplies (Packag…
Price:
$16.99
Available from Amazon, BGR may receive a commission
Get the most color options you can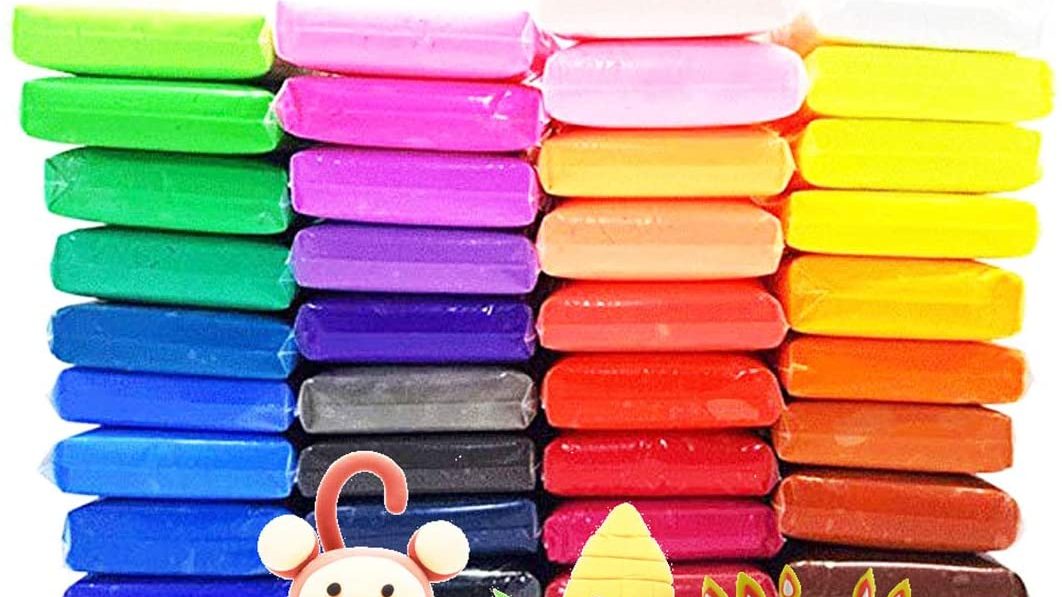 Boasting 36 different colors for you to work with, the OJYUDD Air Dry Clay is a solid choice. Each color is about 12 grams and all of the colors come in individual pouches. The clay is quality-assured and ultra light, so anybody can work with it. These are non-toxic and environmentally-friendly, so they won't become stuck on your hands and the color won't fade. The colors are bright to keep a child's interest and these are meant to be used with children ages three and up.
Key Features:
36 different color pouches
Non-toxic and environmentally-friendly
Colors won't fade
36 Colors Air Dry Clay Ultra Light and Air Dry Clay for Children Non-Toxic and Eco-Friendly Mod…
Price:
$18.99
Available from Amazon, BGR may receive a commission
Top-notch for intricate designs
Allowing you to work the molds into whatever you need, the ACTIVIA Plus Natural Self-Hardening Clay is a fun one to work with. This comes in bricks that are 2.2 pounds and are self-hardening. The white clay can be molded simply. It is premium quality and has exceptional plasticity. The ultra fine grade allows for excellent detail work and versatility. This will not crumble and it will only shrink minimally.
Key Features:
Comes in bricks that are 2.2 pounds
Premium quality with exceptional plasticity
Ultra fine grade allows for excellent detail work
ACTIVA Plus Natural Self-Hardening Clay White 2.2 pounds
Price:
$14.14 ($14.14 / count)
Available from Amazon, BGR may receive a commission