Roku device owners will be turning to the company's built-in streaming service to watch tons of new movies in the coming days, plus Roku originals like Reno 911! Defunded, coming February 25, as well as big news events like President Biden's State of the Union address on March 1. This is one place where Roku especially shines, because while you can include all your paid streaming subscriptions here in one place, you also get access to tons of free Roku channels.
In this post, we'll offer a snapshot of 10 of the most popular free TV channels available to Roku streaming users. As well as how to access them.
Roku channels free list
A few quick points to note first:
You can find free Roku channels available to enjoy in the Roku Channel Store. Some of them that require paid subscriptions like Netflix can be added to your Roku for free. But, of course, you'll still need to either sign up for a paid subscription, or link your existing paid subscription in order to enjoy it via your Roku device.
To navigate to the Roku Channel Store, it should simply be a matter of pressing the home button on your Roku remote. Then navigate to "Streaming Channels" to open the store.
Below, we list 10 of the top-rated free Roku channels. Including links to the channels as well as channel descriptions below, arranged in no particular order:
More free content to enjoy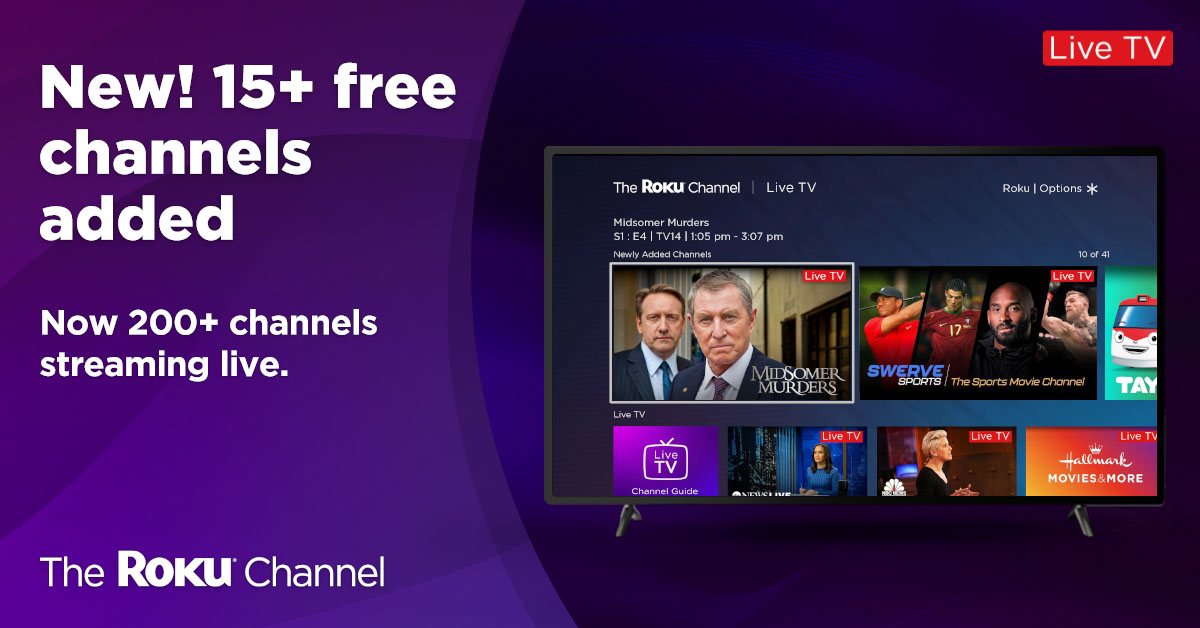 Besides the Roku Channel itself, additional free TV channels that are among the highest-rated by Roku users include:
Tubi, CBS News, and Vevo
We'll round out our list with three more. In addition to the content herein, by the way, here's a list of new movies coming to the Roku Channel this month. Without further ado, meanwhile, here's the rest of our top-rated free channel list: