Microsoft is serious about PC games, a new leak reveals. The next major Windows 10 update due in the coming months will include a Game Mode that should enhance gaming experiences.
First spotted in December, the Game Mode is now included in Windows 10 Build 15007, MSPowerUser reports.
The feature will make gaming "your PC's top priority to improve your game's quality." It's unclear at this time what Game Mode will do, once enabled. It'll supposedly divert system resources, including CPU and RAM, to the game you're about to play. That means the computer might shut down other processes that take up computing power to prioritize gaming performance.
If you're rocking a brand-new Windows 10 system with plenty of horsepower under the hood, then Game Mode might not be for you. But the feature might come in handy on older machines and laptops.
To enable Game Mode, you have press Win and G while in the Game DVR panel. You'll find the Game Mode option in Settings where you'll be able to enable and disable it according to your needs.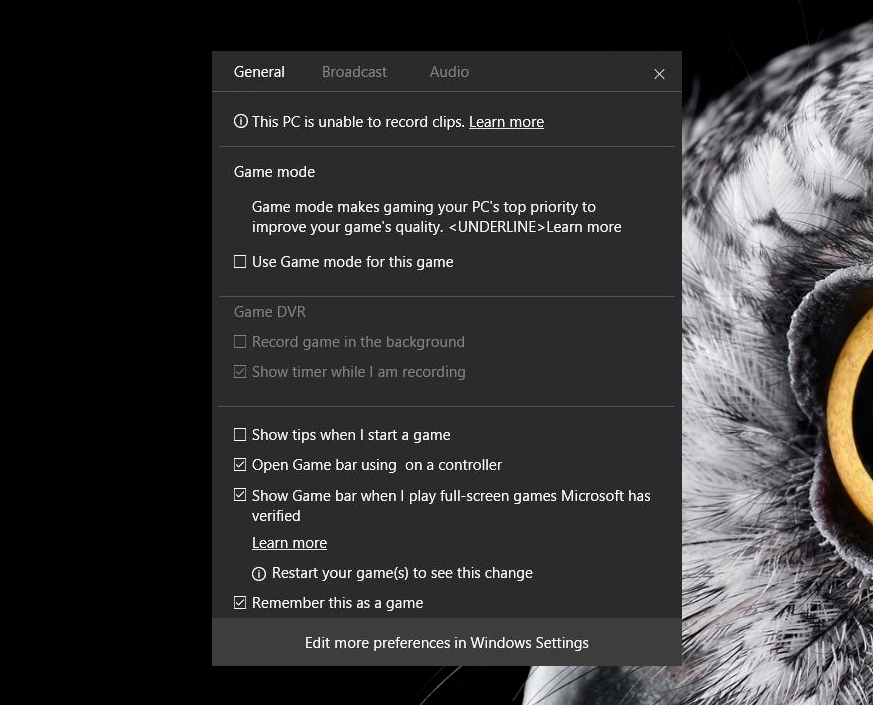 Even if you're on Build 15007 and you have access to Game Mode, the feature might not work just yet.
Microsoft also added a new gaming-related feature in the new Windows 10 release, a Game Broadcasting utility that will likely let gamers broadcast their games. The feature will let players start streaming a game via Beam, a company that Microsoft purchased last year. This feature does not work for the moment either.