Twitter rival Threads is the talk of the town right now, having amassed more than 100 million users in just five days. The meteoric growth is somewhat misleading, as anyone with an Instagram account can turn on Threads functionality without having to sign up for the service. All you have to do is download the app. Still, there's no denying that Threads has seen a surge in traffic, thanks in no small part to Elon Musk's terrible leadership of Twitter.
Threads isn't even a complete replica of the Twitter experience, with many features missing from the app. One of them is ads, as Meta isn't yet ready to turn on advertising. That might seem like a surprising choice from a company that makes money predominantly from ads, and that tracks users across all of its apps for advertising purposes.
Ads in Threads
Make no mistake, however. Ads are inevitable in Threads. Meta is just waiting for the right time to turn them on.
For now, Meta plans to start with branded content for Threads. A source told Axios that Instagram wants to bring its branded content tools to the new app. This will let marketers employ paid promotion campaigns on the platform while they wait for a full advertising solution.
As for advertisements, Threads won't get them until the user base reaches "a critical mass." That comes from a Meta source, per the same Axios.
What the critical mass figure is, we don't know. As I explained before, Threads topped 100 million users in just five days.
It's more important to see how engaged Threads users remain, and whether more growth is possible. Considering the huge mess over at Twitter, I wouldn't be surprised to see more people flock to Threads soon. Until then, we might not see ads in Threads, which is a great perk for the time being.
I will point out a different report from Reuters that cited Mark Zuckerberg's goal for advertisements on Threads. Apparently, the Meta CEO said the company would only think about monetizing the platform once there's a clear path to 1 billion users.
Also, Zuckerberg said on Threads that he wants the app to reach 1 billion users. Instagram currently has over 1 billion active users.
"There should be a public conversations app with 1 billion-plus people on it," the CEO said a few days ago. "Twitter has had the opportunity to do this but hasn't nailed it. Hopefully we will."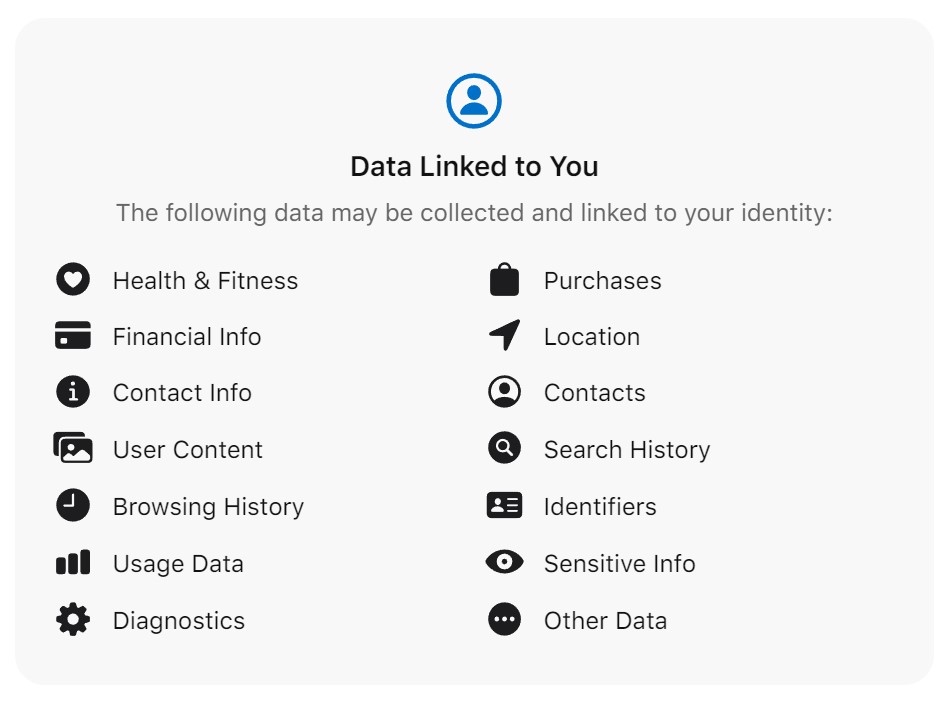 Threads will track you
While it's great to see Threads go ad-free for now, it doesn't mean Meta won't track you. Let's remember that you are using an Instagram account to get there. So you're bound to be exposed to Meta's algorithms from the get-go.
Also, as you can see above, Meta absolutely wants to track everything about you. It doesn't mean it's collecting all the data listed in the iPhone app's privacy label above. That's more of an intent to collect data in the future. Practically, that label tells you that Meta is still Meta when it comes to Threads privacy.
Meta needs personal data so it can deliver customized ads, which make more money for the company. That should signal to anyone that ads are coming to Threads in the future.
While Threads might remind you of the WhatsApp experience right now, where ads aren't a problem, we're just getting started.
On that note, remember to block Meta from collecting data from you on all those platforms that support such features. If you're on iPhone, never let Meta's app cross-track you across apps. Not even Threads.