For the second time in as many weeks, a Chinese smartphone maker released a phone that's supposed to be the all-screen device we all want. But, just like Lenovo's Z5 last week, the Vivo Nex isn't the bezel-less phone we wanted.
But at least there's no notch on this one.
The Vivo Nex will look familiar to anyone following the latest developments in the mobile world. That's because the phone sports the same design as the Vivo Apex phone shown back at MWC 2018 in late February, which featured an unusual front-facing camera setup.
To avoid the notch, Vivo created a selfie camera that pops out of the top side when you need to take pictures with a front-facing camera. Then it goes back into hiding. The selfie cam implies that there's no facial recognition support for this one. And even if there were, it'd be terribly annoying to have to bring the camera up to scan your face.
The Vivo Nex also comes with in-display fingerprint reading abilities, which is hardly surprising considering that Vivo released the first phone with a sensor built into the screen only a few months ago.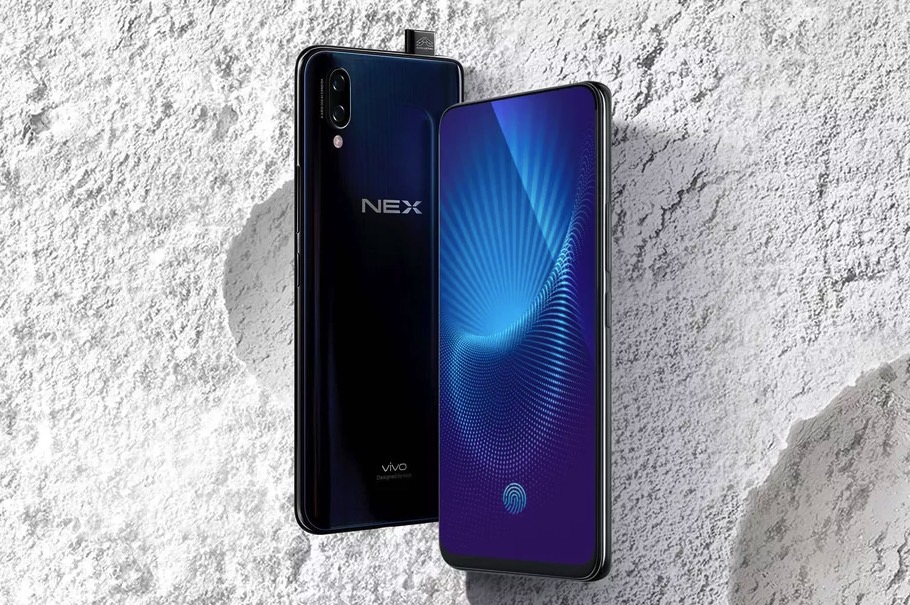 That leaves room on the back only for the dual-lens vertical camera that reminds us of the iPhone X's rear camera setup.
However, this phone is entirely not the phone that "fulfills the bezel-less dream," unless you're willing to ignore that bottom bezel completely. So as cool as the Nex may look like, this is yet another marketing lie when it comes to all-screen phones. At least there's no notch here.
When it comes to specs, the Nex is no Z5. The Lenovo phone only comes in a mid-range version, whereas the Vivo Nex also has a high-end variant.
If you're willing to spend 4,598 yuan ($700) for the best Nex version, you get a 6.59-inch Full HD OLED screen, Snapdragon 845 processor, 8GB of RAM, 256GB of storage, 12-megapixel and 5-megapixel rear cameras, 8-megapixel selfie cam, headphone jack, and 4,000 mAh battery.
The cheaper Nex model (that's 3,898 yuan or $608) will feature a mid-range-but-brand-new Snapdragon 710 chip, 6GB of RAM, and 128GB of storage. There's no telling if either model will get out of China.