Uber's bad streak continues, with a different kind of scandal. The company had a tough year so far, having to face accusations of rampant sexism and harassment, but also a patent-based lawsuit from Google, which alleges that self-driving technology that Uber is currently employing had been stolen by a former Waymo engineer.
Self-driving cars are also involved in Uber's latest mishap, as a test vehicle crashed in Arizona, prompting Uber to suspend the pilot program.
Uber a few months ago moved the self-driving program from California to Arizona, after refusing to buy a permit for testing self-driving cars in the state.
The accident was caused by the driver of a second vehicle who "failed to yield" to the Uber car while making a turn, a spokesperson for the Tempe Police Department told Reuters.
"The vehicles collided, causing the autonomous vehicle to roll onto its side," Josie Montenegro said. "There were no serious injuries."
The Volvo car was in self-driving mode at the time of the crash, with two "safety" drivers present in the front of the car.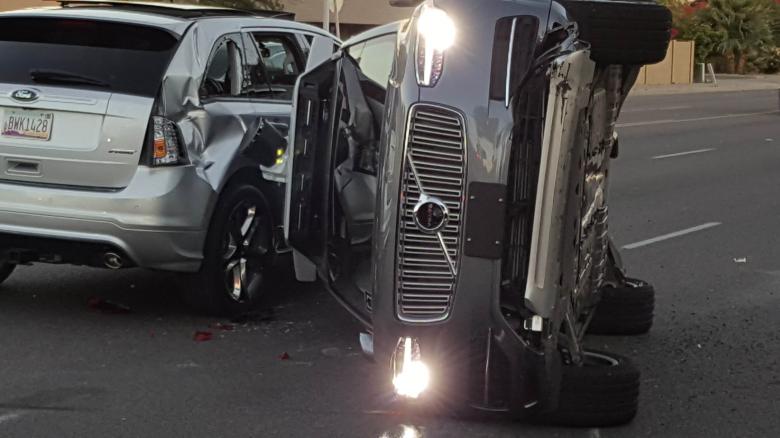 An Uber spokeswoman told Reuters the company is "continuing to look into this incident," but the company is grounding self-driving cars in Arizona, Pittsburgh, and San Francisco pending the outcome of the investigation.
The crash isn't the only incident involving Uber's self-driving cars. Soon after the program launched in California, a test vehicle ran a red light. When it started the program in Pittsburgh last year, the company said that its autonomous cars still "require human intervention in many conditions, including bad weather." It appears, however, that human intervention was not able to stop this particular accident.
Uber's driverless cars aren't the only ones to be involved in road incidents. A Tesla in Autopilot mode and one of Google's self-driving vehicles were also involved in crashes in the recent past.
In the future, self-driving cars should reduce the number of accidents, but the technology is yet to be perfected. For Uber, self-driving cars will also help it further reduce the cost of Uber rides, as the company will not have to pay for the driver.