As Tesla has grown more successful with each passing year, the company's plans for EV domination has become far more ambitious. Initially, Tesla's plan consisted of releasing the Roadster to fund development of the Model S and to then use those Model S profits to fund the design and manufacturing process of the Model 3. The staggering and perhaps surprising success of the Model S, however, prompted Tesla to take a quick detour and roll out of the model X in late 2015.
With Model 3 deliveries slated to begin later this year, Tesla has no plans to let its industrial designers and engineers take a break. Far from it, Tesla has plans to release a crossover vehicle based on the Model 3 platform that will likely be called the Model Y. Far from an unsourced rumor, Elon Musk confirmed this about 17 months ago via Twitter.
Tesla right now is 100% focused on getting the Model 3 ready for mass production, which is to say that the Model Y probably isn't even on the company's radar at this point. Still, that hasn't stopped Tesla enthusiasts from speculating on what a Model 3 crossover might look like.
Earlier today, Autocar released an interesting render which imagines what a Model Y might look like. It's not the most captivating render we've ever seen, but it's all we've got at the moment.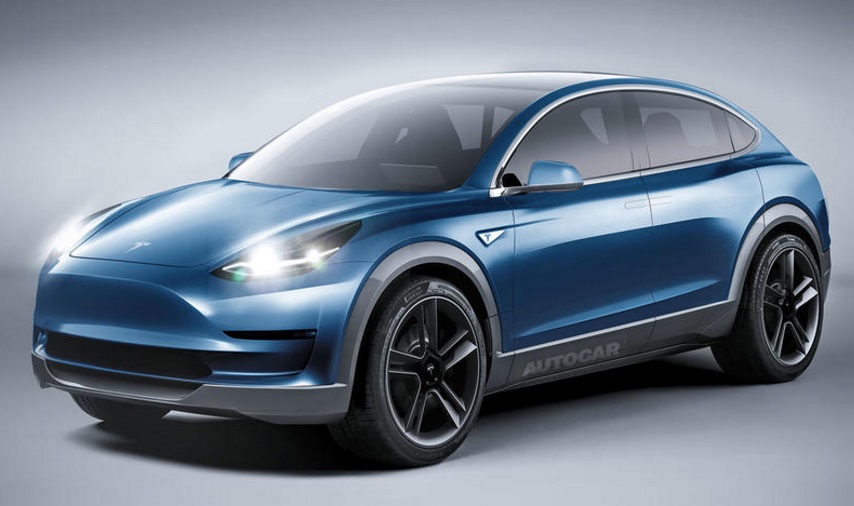 But again, don't expect to see any Model Y rumors coming through the pipeline anytime soon. Nonetheless, Autocar speculates that the Model Y could turn out to be Tesla's biggest success. "While the compact Model Y could turn out to be Tesla's best seller – some seven million crossovers of all types were sold in the US last year," the report notes, "Musk recently tweeted that the Model 3 remained the biggest priority for the company."
Regarding the Model Y nomenclature, note that the entirety of Tesla's lineup was designed to spell out 'sexy' with the Models S, 3, X and Y. Famously, the Model 3 was previously called the Model E before Ford effectively forced them to change it.
As for other vehicles Tesla might eventually release, Musk last year said that a pickup truck might eventually be released. "I think it is quite likely we will do a truck in the future," Musk said. "I think it's sort of a logical thing for us to do in the future."