Want to waste some money? There's an iPhone on eBay right now that will most certainly help you achieve that. It's an iPhone 4s, the glass on both its front and back are completely shattered, but — and this is apparently the thing that makes it worth its $149,999 asking price — the back panel has been replaced with a totally unlicensed one honoring the late Steve Jobs. The seller insists that any potential buyers "do research before purchase," so let's take their advice and figure out what in the hell is going on here.
The seller's description sheds very little light on why they believe this particular shattered iPhone is worth as much as a high-end sports car, but it's clear it all comes back to that fancy Steve Jobs tribute on the back. The seller boldly claims that the phone is "1 of only 56 phones made to honor the late Steve Jobs."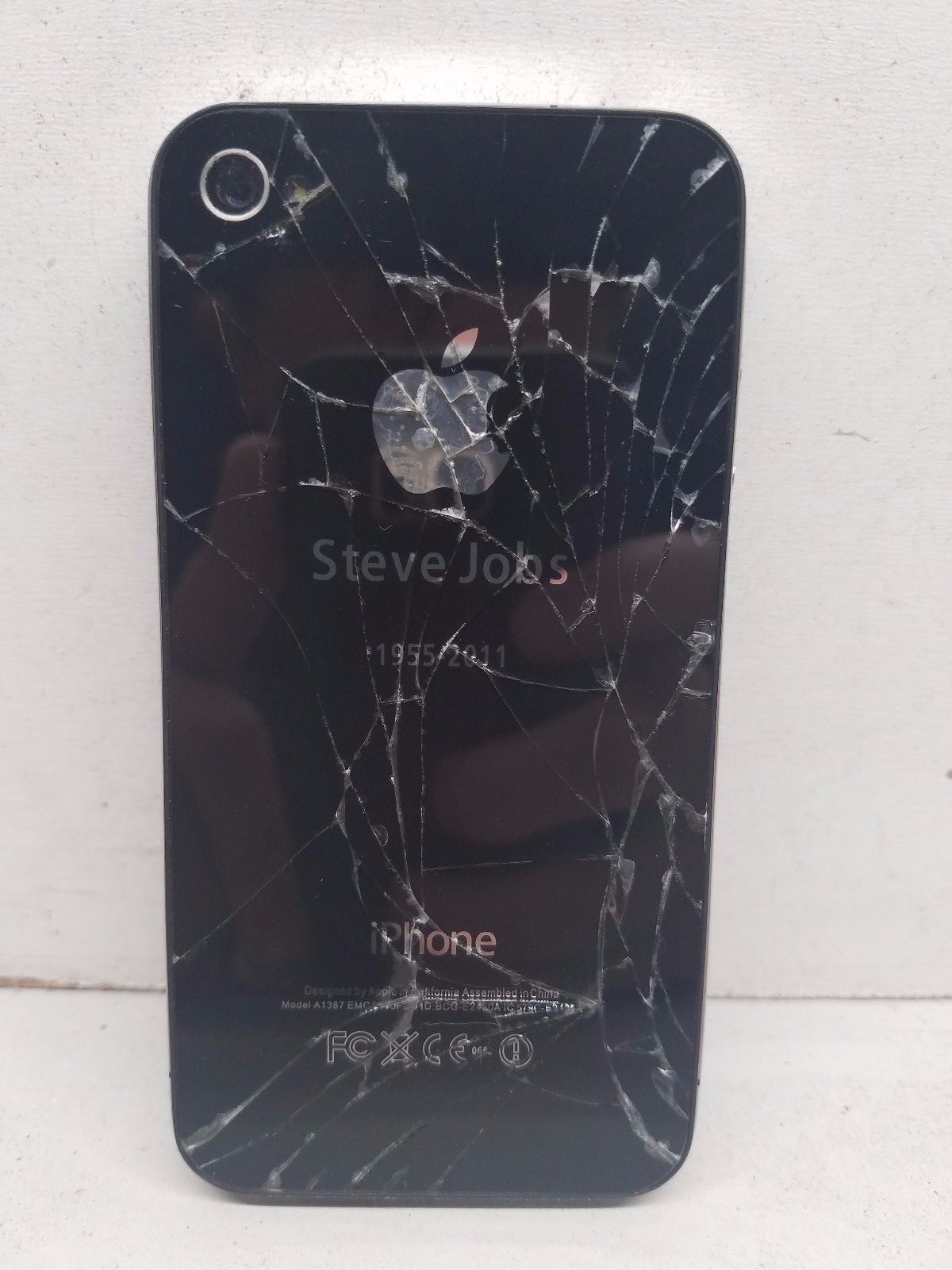 The back panel of the iPhone reads "Steve Jobs 1955 – 2011" and replaces the official Apple logo with a version using Jobs' likeness as the cutout. That particular logo was designed by Jonathan Mak, a design student in Hong Kong who created it shortly after Jobs' death as a tribute to the tech guru. It quickly went viral and was ripped off for all kinds of unlicensed accessories, from phone cases to posters.
The modified logo was also used by a company called Goldgenie, which has become fairly well known for producing absurdly expensive versions of the iPhone, Apple Watch, and other Apple devices. The company modifies them by adding lots of gold and sometimes gems, and often replaces parts of Apple's devices with gold plated versions. After Jobs passed away in 2011, Goldgenie decided to roll out a special edition iPhone 4s paying tribute to him. The phone had its rear panel replaced with a gold version using Mak's logo, and Goldgenie made only — wait for it — 56 of them.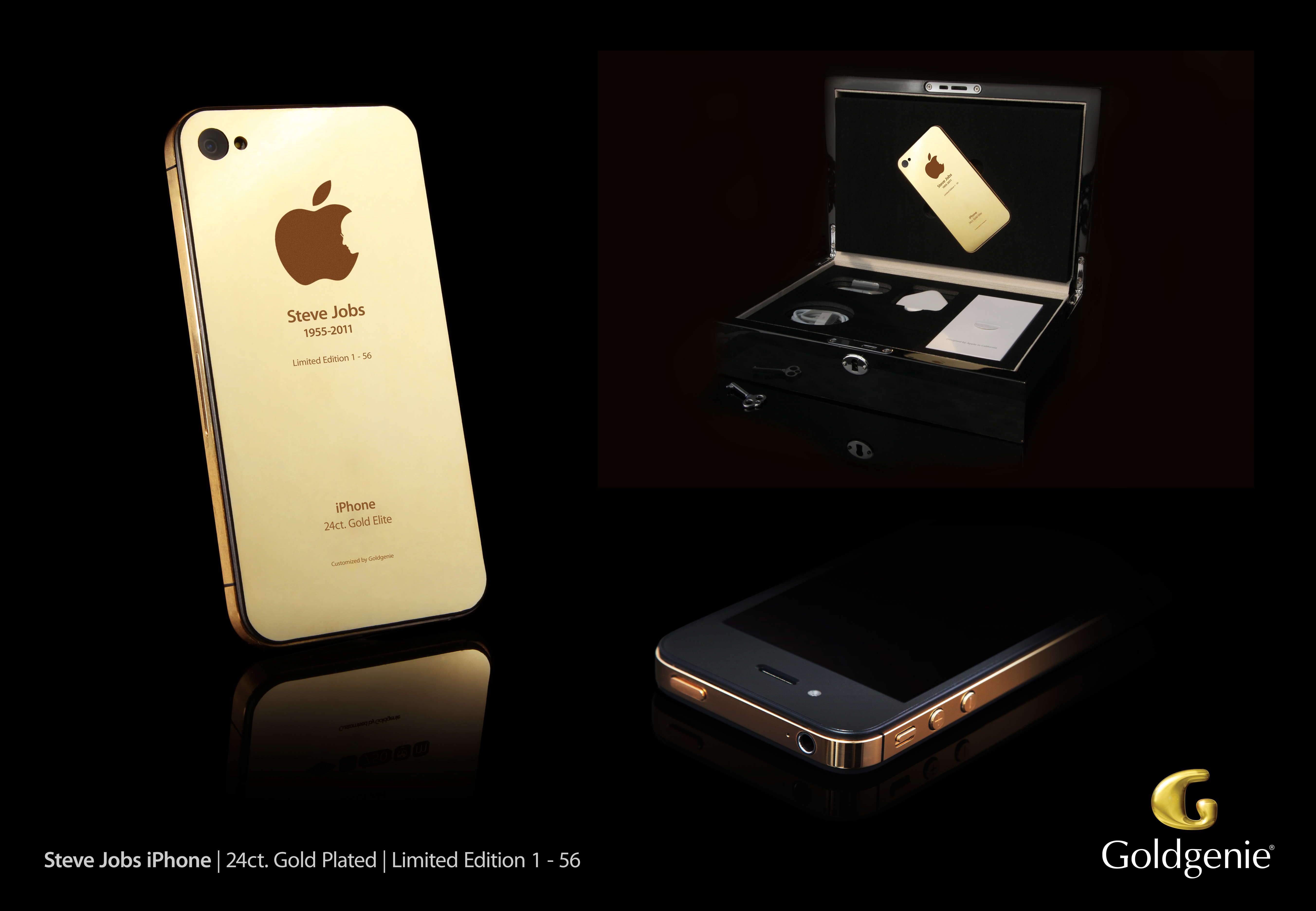 Unfortunately for the eBay seller in question, the phone in the listing is not one of these cherished tributes. Okay, so if it's not one of these limited edition phones, how did it end up with the Steve Jobs treatment? Like I said above, that altered logo made it to all corners of the grey market, and one iPhone replacement parts maker decided to use it to create replacement panels for the iPhone 4s.
You could buy them (on eBay, ironically) for about $10 to $15, and countless were sold in the months following Jobs' death.
What the seller is trying to claim is an extremely limited edition, gold-plated tribute iPhone is really just a busted iPhone 4s with a busted $10 grey market replacement panel on the back. Try not to sprain your wrist as you pull your credit card out at mach speed.