Let me start this review with a statement: No one needs, has needed, or will ever need to spend $329 on a wireless gaming headset. No one needs to spend that much money on headphones, period. One of my friends spends less than that on rent. But if you do find yourself with a tremendous amount of disposable income or a serious PUBG addiction, then SteelSeries has the only gaming headset you even need to consider.
The new SteelSeries Arctis Pro Wireless are the result of what happens when you sit down and make a wishlist of what your perfect gaming headset would have, with almost no compromises. It neatly solves the two biggest problems I had with wireless headsets — consistency and battery life — and adds in a few extra features I've never thought of for good measure.
Let's cover the basics first. Design-wise, they look good and fit comfortably. They have a metal-framed design covered with matte plastic and fabric, with everything colored black so that the headset doesn't scream "I'M A GAMER" to everyone within a 20-foot radius. The only adjustment comes from an elasticated fabric band that holds the frame off your head, which fits me and a few of my smaller-headed friends just fine. The headband is also made of a thin piece of aluminum, which should be more robust than the usual plastic.
But plenty of headphones are comfortable and durable. The most innovative thing in the Arctis Pro Wireless is the battery. It comes with two, and one lives in the headset, while the other is on charge in the base station. That means you'll never have a dead headset in the middle of a game, and the battery is hidden under a magnetic headphone cover and is dead-simple to swap.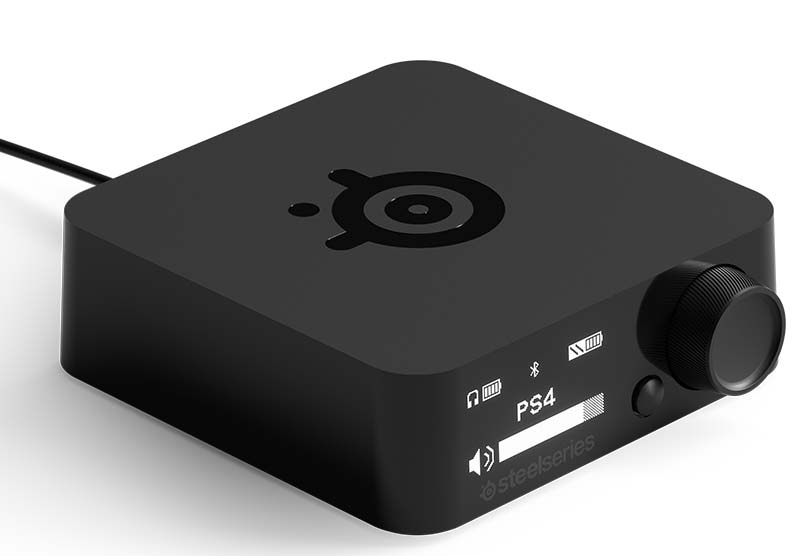 The base station also does more than just charge the battery. It has a small OLED screen on the front that gives you the battery status of your headset and the reserve battery, and one big physical knob for changing volume. Most importantly, it looks OK living on the top of your desk, which means you'll probably leave it there. Since the base station also serves as the wireless transmitter, that means your headset has line-of-sight to the transmitter, rather than it being a USB dongle hidden away in the back of a desktop. That means there's a solid signal 24/7 when you're sitting at your desk, solving the second major problem that you normally get with wireless headsets. For what it's worth, I'm also able to walk around my entire 1,200 square foot apartment without losing signal, which is perfect for those mid-round snack breaks.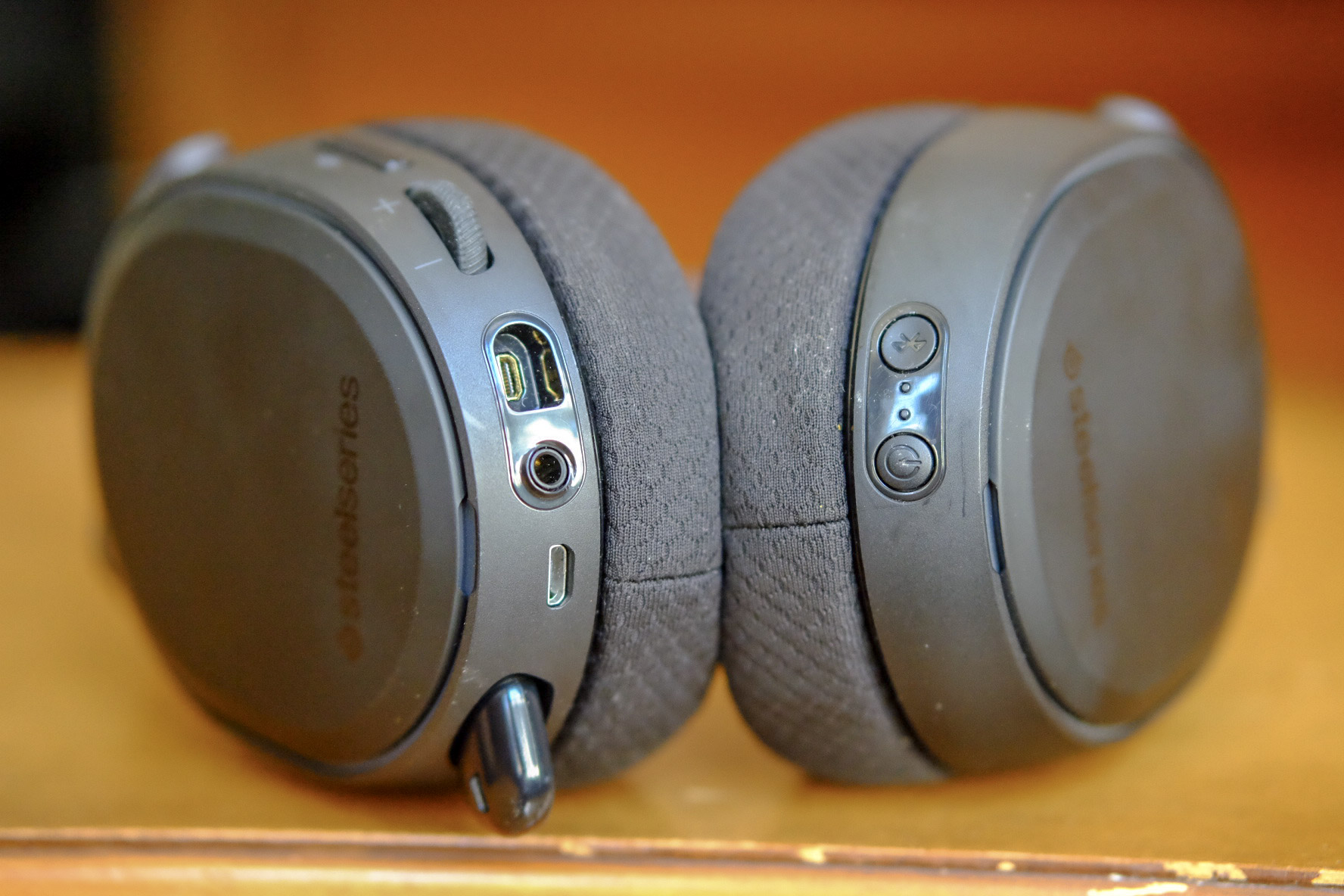 The final component of a perfect headset is good audio, and as you'd probably expect from SteelSeries, the Arctis Pro Wireless delivers in spades. The balance is tuned for gaming, and you'll have no problem hearing everything clearly and accurately, even in a game with more critical audio like Overwatch. The sound stage is excellent, so you'll be able to detect where those footsteps are coming from without a problem. The sound is also surprisingly good for music, handling everything from rock to classical with a balanced sound that doesn't get muddy or distorted. There are numerous different sound profiles that come pre-loaded, or you can tweak with the EQ to your heart's content to get everything perfectly tuned to your liking.