Sony early on Monday morning took the wraps off what can only be described as the best smartphone of Mobile World Congress 2017 so far, a phone we didn't see coming. With the Galaxy S8 missing in action, we expected LG, Huawei, and even Nokia, try to steal the spotlight of the show. But Sony casually announced during a press conference hosted at its booth at MWC a brand new flagship handset that's not only the first smartphone with a 4K HDR display, but it also packs the one chip that we're yet to see out in the wild, the Qualcomm Snapdragon 835.
Sadly, the Xperia XZ Premium will likely be just another hot Sony phone that the crowds will ignore.
Heading into Sony's event I expected new phones and smarter accessories, but I did not see the Xperia ZR Premium coming. It may be that Sony kept this handset a secret before the Congress. And it may be that Sony only recently created this particular device. Whatever the case, it's certainly a surprising phone.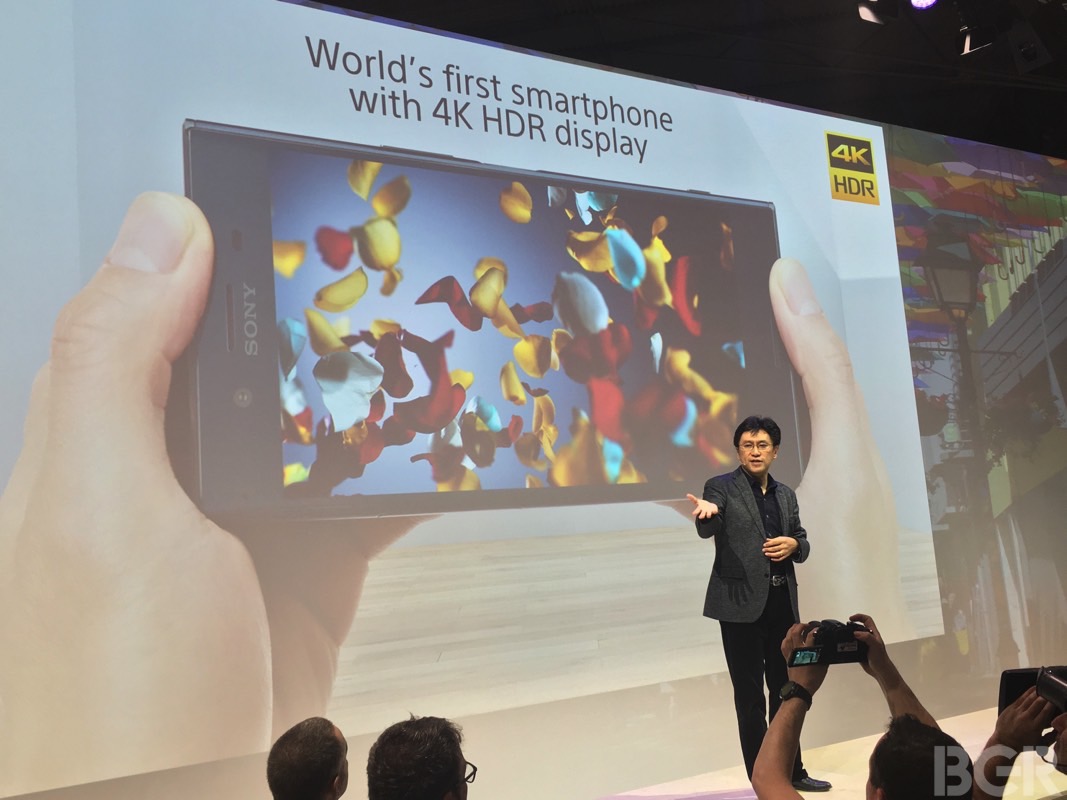 Let's start with the bad things first. The Xperia XZ Premium isn't functional, and you can't touch it right now. It has a metal. Seriously, you can snap pictures of it, but you're not exactly allowed to remove it from its socket. Sony said the phone is coming out in late Spring, and the fact you can't play with it at MWC seems to indicate the device might not be ready just yet.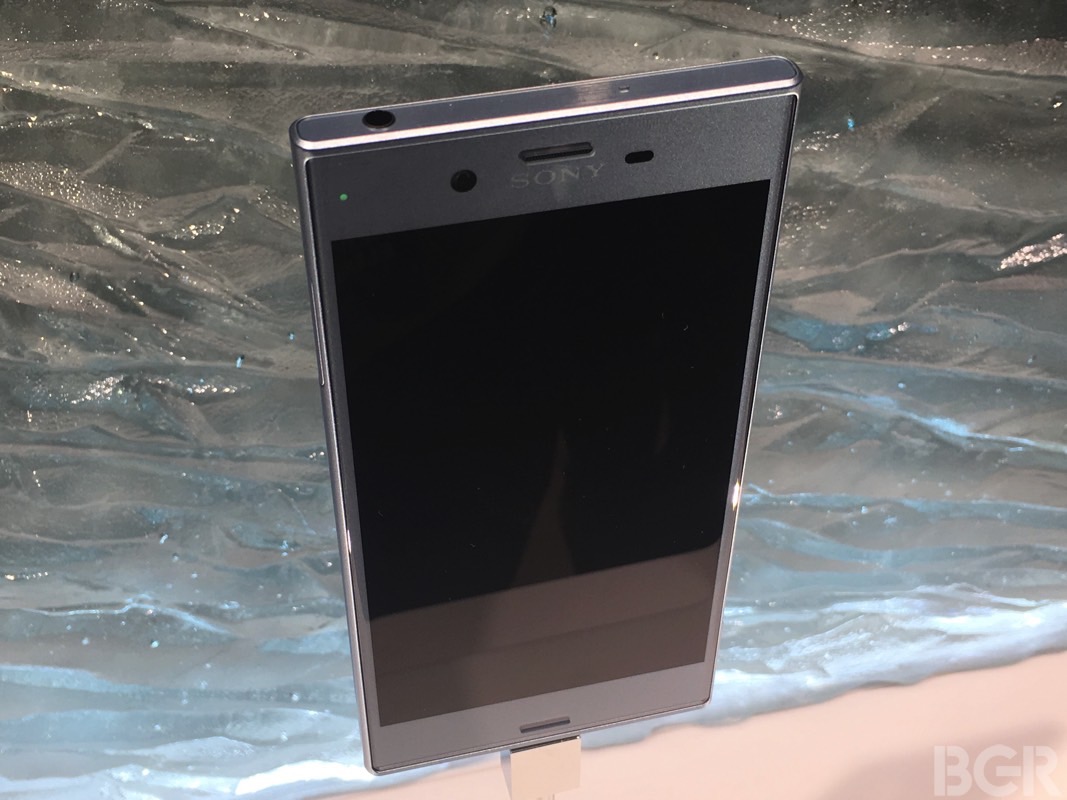 It's immediately clear, however, that the Xperia ZR Premium will have some of the biggest bezels in the business. You don't need a functional phone to realize it. And it shouldn't even be a problem. We've had huge top and bottom bezels for years in smartphones. 2017 will be different in that regard. Just look at what LG is doing with its screens, and what's expected from Samsung and Apple later this year.
Rumors suggested a few months ago that yield issues with 10nm chips like the Snapdragon 835 will make it harder for certain Android device makers to use the chip early this year. The Galaxy S8 was expected to be the first handset to feature a Snapdragon 835 chip, and that might still be the case. The Galaxy S8 may be sold in stores well before the Xperia XZ Premium's arrival.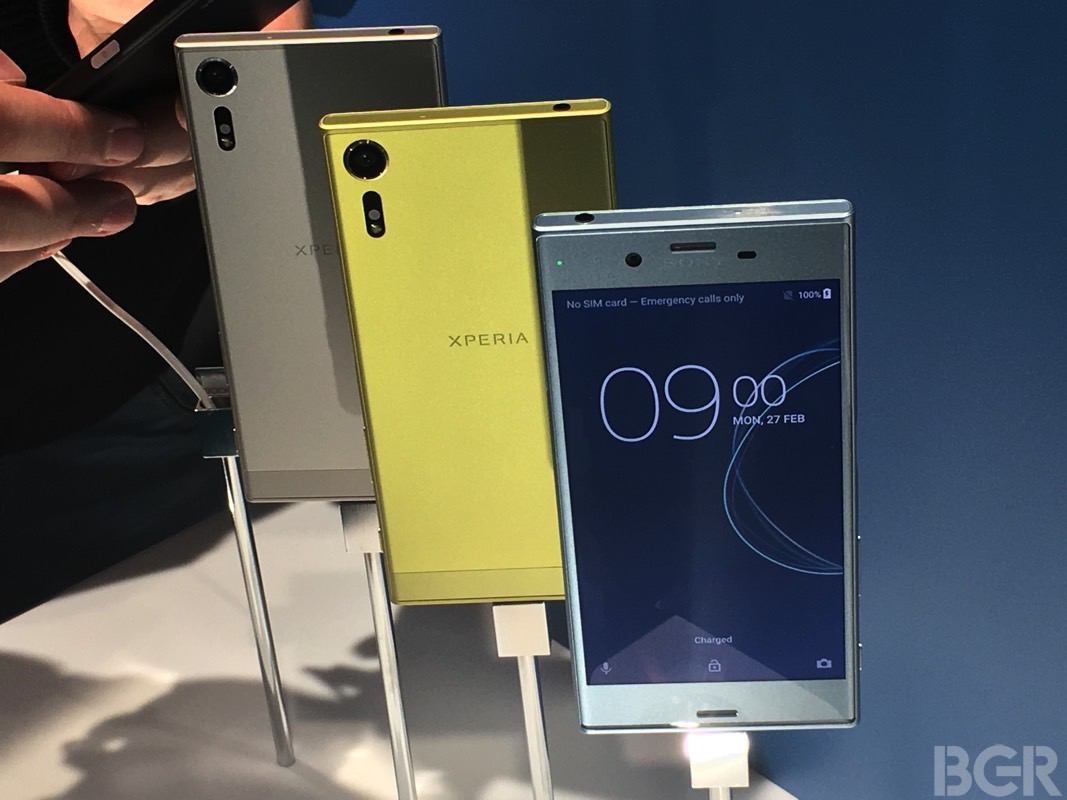 On paper, the new Sony phone looks amazing. In addition to Qualcomm's latest chip, and a 4K HDR display, the phone also packs what Sony calls a "ground-breaking" Motion Eye camera technology, which marks the "world's first Super slow motion video in a smartphone."
In terms of hardware, the handset has a 5.5-inch Triluminos display with 3840 x 2160 display, Snapdragon 835 processor, Snapdragon X16 LTE modem that delivers up to 1Gbps speeds, 19-megapixel rear camera with a memory stacked Exmor RS sensor and super-slow motion mode (960fps), USB-C support, and a fingerprint sensor.
The handset is water and dust-resistant and reinforced with Corning Gorilla Glass 5 on both the front and rear. The battery capacity isn't specified, but the phone comes with Qnovo Adaptive Charging, Smart Stamina, and Battery Care.
As you can see, Sony didn't quite provide the full specs sheet for the handset, suggesting final specs may not have been decided. Instead, Sony chose to focus solely on the 4K display, the new Motion Eye camera, impressive LTE performance that might transform the Xperia ZR Premium into a 5G-ready device, and the incredibly fast Snapdragon processor that's not available on any smartphone just yet.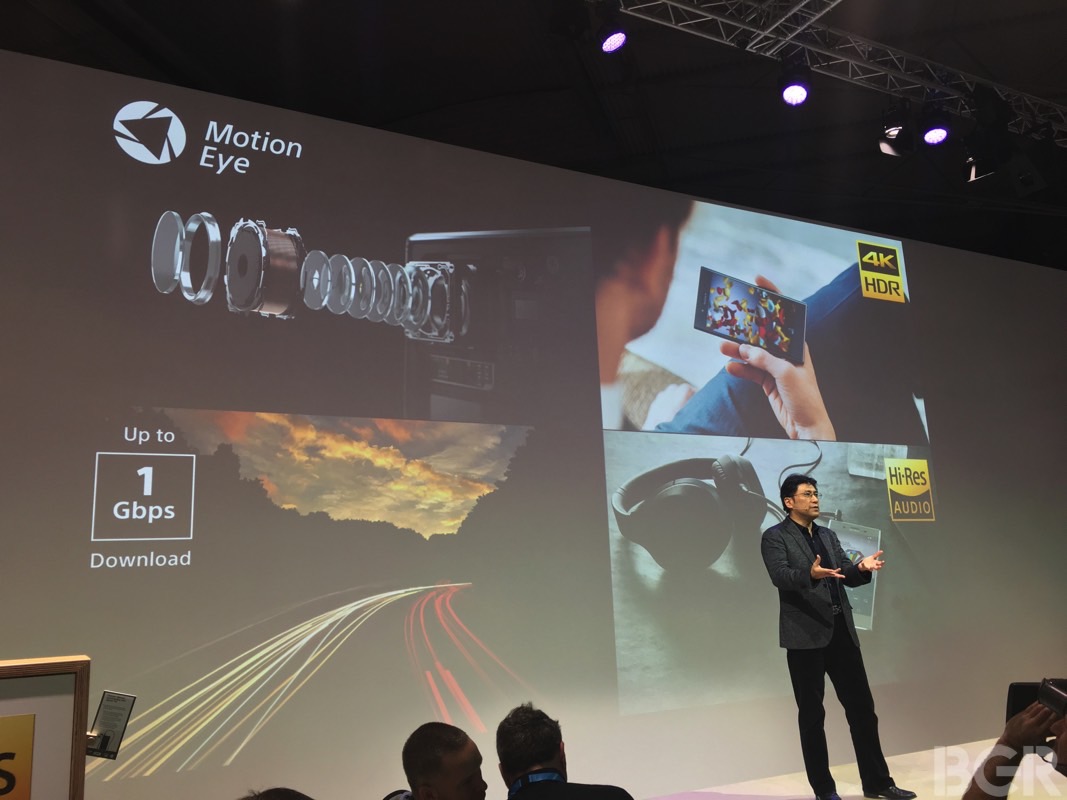 The phone will be available in Luminous Chrome and Deepsea Black starting late Spring. Actual launch dates have not been provided, and we don't have pricing details either.