CES 2018 is in full swing over in Las Vegas, which means we've got plenty of new tech toys to talk about and look forward to seeing in stores later this year.
One of them will hopefully be the 1TB USB-C flash drive that SanDisk showed off at the event, which is about as big as a regular memory drive.

Tech fans will say that 1TB isn't such a big deal for USB flash drive given that Kingston unveiled a 2TB DataTraveller flash drive last year — here's a picture of it:
Let's check out the SanDisk prototype that The Verge photographed: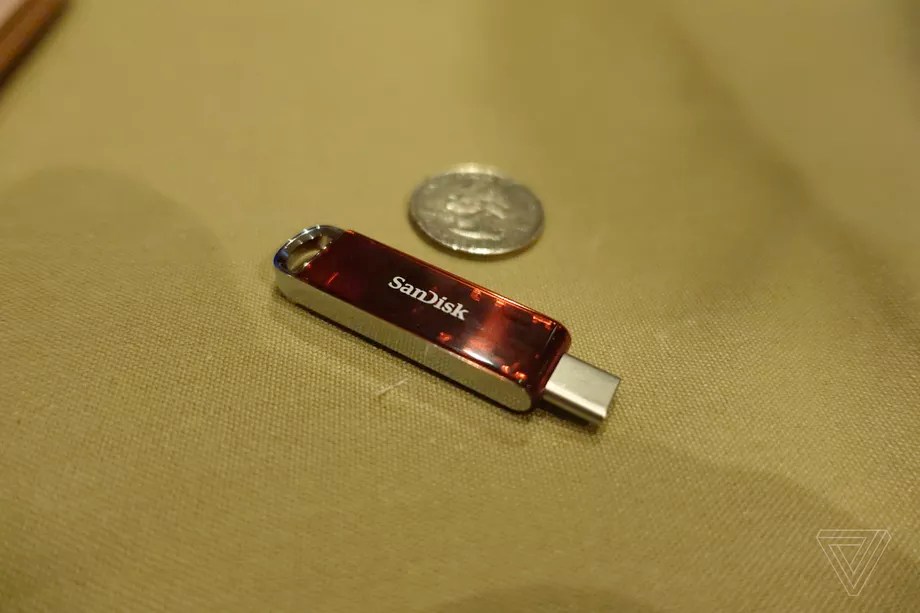 I'd pick the 1TB over the 2TB version in a heartbeat considering the physical size difference between the two. What's more, SanDisk's stick comes with a USB-C port, which means it'll offer faster data speeds than regular USB 3.0 ports. On top of that, it'll connect directly to Android devices — even iPhones and iPads if you've got the right dongle — which is where this 1TB storage solution will really shine.
The bad news, however, is that we're looking at a prototype. It is a working one, but not a final product. That means we don't have actual pricing details and launch dates for you at this time. We have no specs either, as SanDisk only makes a brief mention of the new product in the press release.
Kingston's chunky 2TB stick costs more than $1,400 on Amazon right now, and that's $240 off the regular price. SanDisk's 1TB will be a lot more affordable than that, but it'll still cost you a pretty penny given that we're still looking at 1TB of flash storage. Kingston's 1TB flash drive is priced at almost $900 on Amazon right now.