If you could take a time machine back to the early 1960s and show the average homeowner what TVs look like in 2017 they'd probably have a hard time believing it. I mean, how could a big, boxy, heavy tube TV evolve into a sleek flat panel that is so thin you can mount it right to the wall, right? But those old TVs definitely had a certain charm that seems to have been lost along the way, and while today's panels sure do produce a pretty picture, perhaps there's a way we can bring some of the personality of retro tech back.
Design studio PDF Haus wants to do just that, and they've designed a modern TV inspired by the sets of yesteryear. The Teleavia P111 — which shares its name with a 1966 model that inspired its design — is a TV with present-day specs and a decades-old personality, and if this ends up being the next big trend in home entertainment, I have to say I'm going to be downright thrilled.
Sporting bulbous edges and rounded corners, the Teleavia redesign is unmistakably retro, but the screen is most certainly modern. The concept is designed as a high-definition (or perhaps even 4K?) living room centerpiece, and it's just as eye-catching when it's powered down as when it's up and running.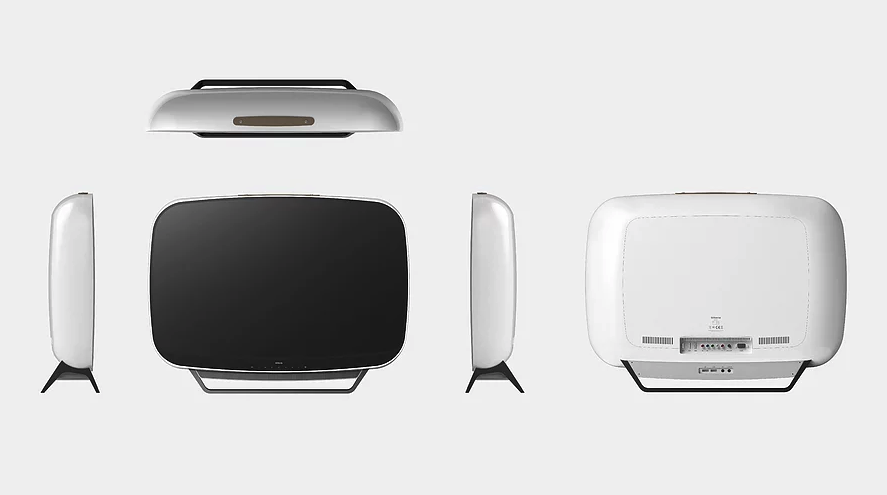 In the 1960s, TVs were rounded off because the tube technology available at the time demanded it. Aesthetics were a secondary consideration, and electronics manufacturers did what they could within the platform's limitations.
Today, LCD and OLED technology allows perfectly squared off corners and pristine flat panels, but rounded displays are already making a comeback. Take one look at the iPhone X, Samsung Galaxy S8 and Note 8, or just about any other flagship smartphone or tablet and you'll see that sharp corners are dying a rapid death. This P111 remake might be the most extreme example of the growing aversion to pointy edges, but it certainly looks like it would make a lovely addition to just about any living room.