Tomorrow, Google will unveil the Pixel 2 and Pixel 2 XL smartphones, but also a brand new Google Home Mini speaker and other products. Reports already revealed that launch details and pricing information for the Pixel 2 models and Google is expected to start taking preorders soon after the event is over.
But a brand new leak indicates that Google may start selling all of its new products very soon, and the Google Play store will not be the only place to sell them.
Walmart has apparently published on its website product pages for at least one new Google product, the Google Home Mini speaker that was featured in a few leaks recently.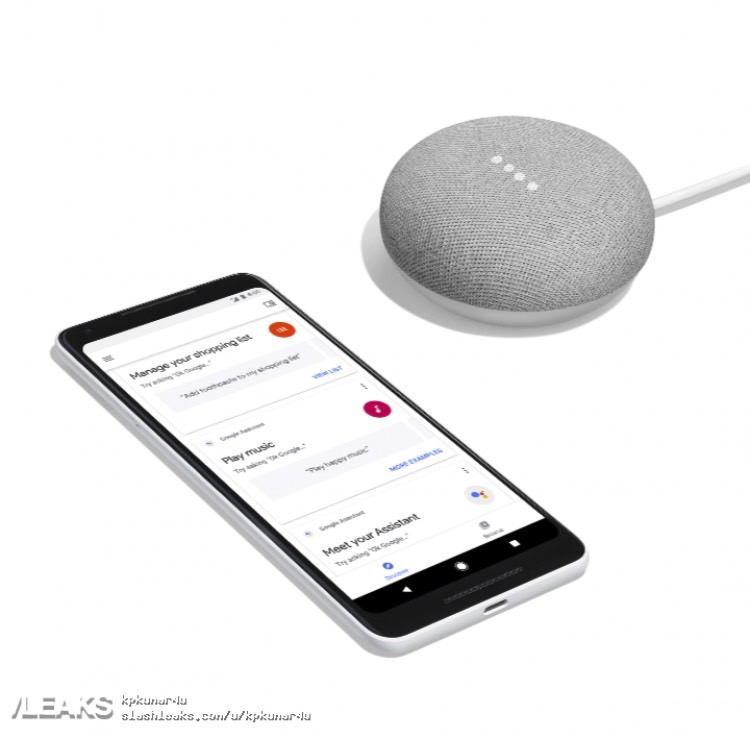 The retailer removed the pages soon after they were discovered, but not before someone grabbed screenshots, posting them on SlashLeaks. After all, out there, someone is always watching, and such details don't go unnoticed. That said, pricing details for the Home Mini have not been scooped up by this leaker.
Considering that Walmart already sells Google's 2016 product lineup, including the Pixel phones, Google Wifi, and Google Home, it's very likely the retailer will also stock the 2017 models. And given that it already prepared web pages for these products, we may soon see Walmart take preorders for the new Google products, maybe as soon as this week.
Google is expected to kick off preorders for the Pixel 2 series in the following days, with the Pixel 2 supposed to ship on October 19th. The Pixel 2 XL, meanwhile, should launch on November 15th.