Pixel fans who are closely following Pixel 2 rumors probably already know that HTC is only rumored to only be making one new Pixel 2 phone this year, while LG has been tasked with the bigger Pixel 2 XL. Before now, however, we could only confirm the first part of that rumor, as HTC's Pixel 2 was already spotted hiding in plain sight at the FCC.
It was just earlier today that we learned Google will unveil its new Pixel 2 phones on October 4th.
Moving on to the second Pixel 2 revelation of the day, we can now tell you that there's absolutely no doubt that LG is making the Pixel 2 XL, a handset that's supposed to deliver the all-screen smartphone experience you may be expecting from a 2017 Pixel creation.
Just like the Pixel 2 before it, the Pixel 2 XL made its way to the FCC. There's no reason to get too excited about this leak just yet, as it doesn't reveal any other details. It's definitely good news news though. HTC makes terrific phones, but their designs are from a bygone era. 2017 is all about full-screen phones, and the Pixel 2 XL will be just that thanks to LG.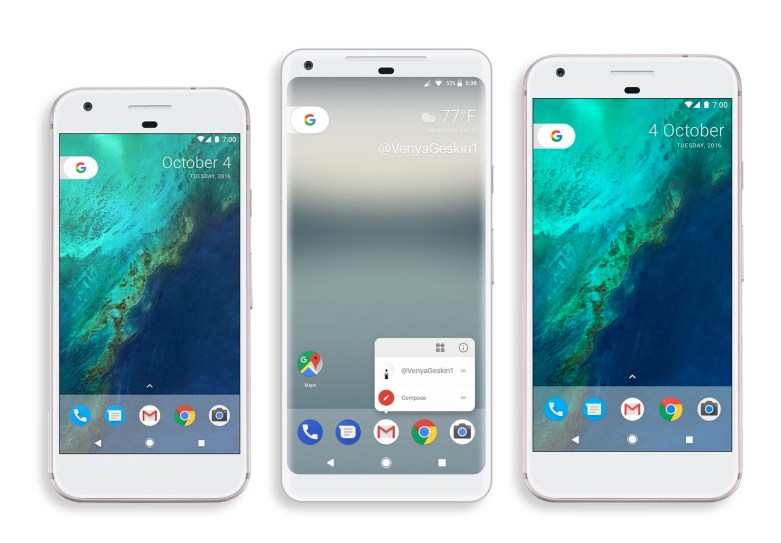 That said, don't expect any Google or Pixel 2 XL mentions in the documentation. As Android Police explains, it's the phone's model number that gives it away. That's G011C, which was previously spotted in a report that said LG is making that particular phone.
The HTC Pixel 2, meanwhile, is expected to sport the same design as its predecessor, which means it'll look more like the iPhone 7 and iPhone 8 rather than an iPhone X. However, the phone is going to pack 2017 hardware inside, including Qualcomm's Snapdragon 835 chip that powers most of this year's high-end Android handset. It'll also ship with HTC's Edge Sense feature that turns the edges of the phone into pressure-sensitive buttons.