In just a few days from now, it appears as though OnePlus will announce a brand new version of the OnePlus 6T flagship smartphone that was first released last month. The new phone will be a special edition device created in partnership with McLaren, featuring 10GB of RAM and a new color scheme, according to previous rumors. But we now we have actual renders of the upcoming OnePlus 6T McLaren Edition.
The same Ishan Agarwal who leaked the OnePlus 6T before its launch, including the purple option that OnePlus made available to buyers a few weeks after the first models rolled out, posted the following images on Twitter. They appear to show the McLaren Edition handset in all its glory.
EXCLUSIVE LEAK! Here is your first look at the Official Renders of the OnePlus 6T McLaren Edition Speed Orange variant with 10GB+256GB Storage and super fast new 'Warp Charge' which will provide you a day's power in 20 minutes! Do you like the phone?#SaluteToSpeed#WarpCharge pic.twitter.com/8JdoNb6SWG

— Ishan Agarwal (@ishanagarwal24) December 7, 2018
The handset will have the same design as the regular OnePlus 6T, but it'll come with McLaren branding on the back. Furthermore, the phone will sport a new color. We're looking at a black paint job with orange accents on the bottom and the lower half of the phone's sides.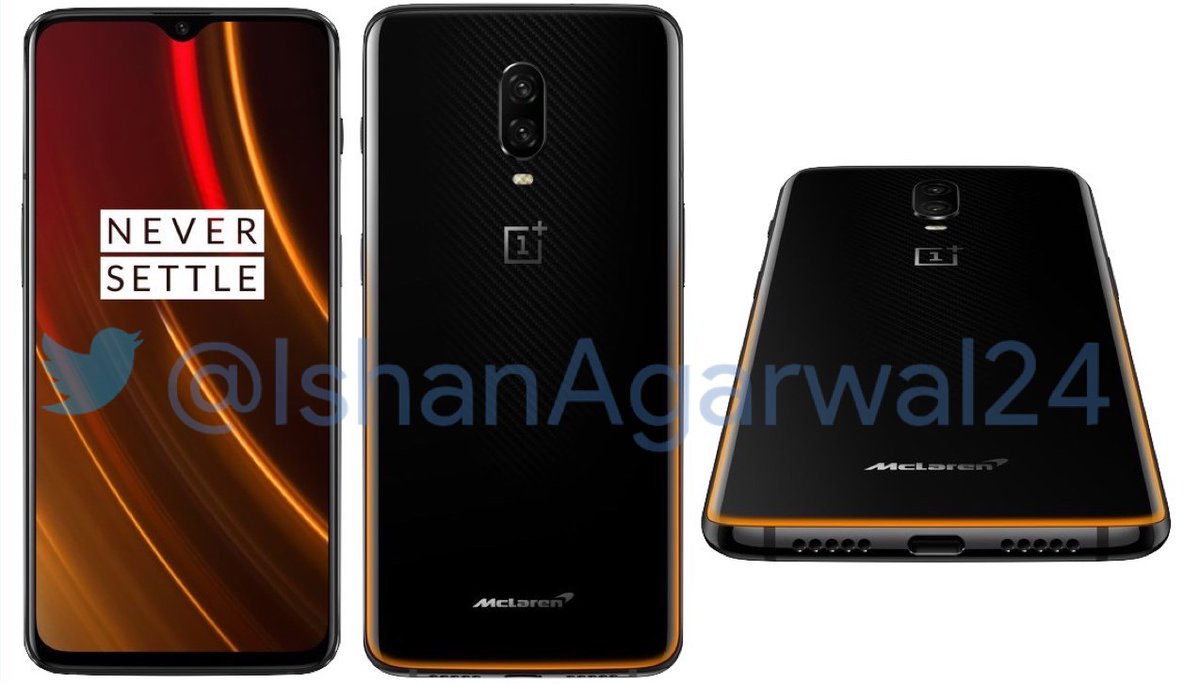 On the front, we have what appears to be a new wallpaper, with orange being the dominant color.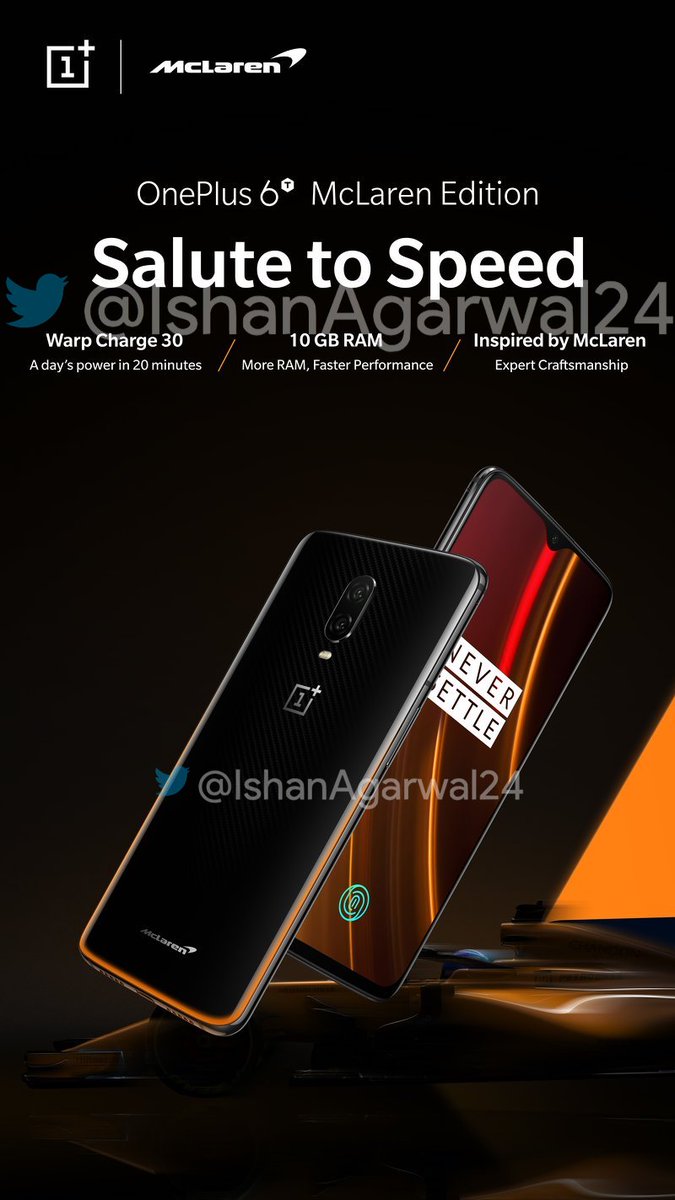 The OnePlus 6 McLaren Edition will pack 10GB of RAM under the hood, the leaked images say, seemingly confirming a previous leak. The image above also notes that the phone will come with Warp Charge 30, which will get you "a day's power in 20 minutes."
OnePlus and McLaren will apparently unveil the phone on December 11th, and it should be available in select markets in the weeks that follow. Amazon India has already confirmed that it'll sell the handset soon, but it's unclear which other countries will get it.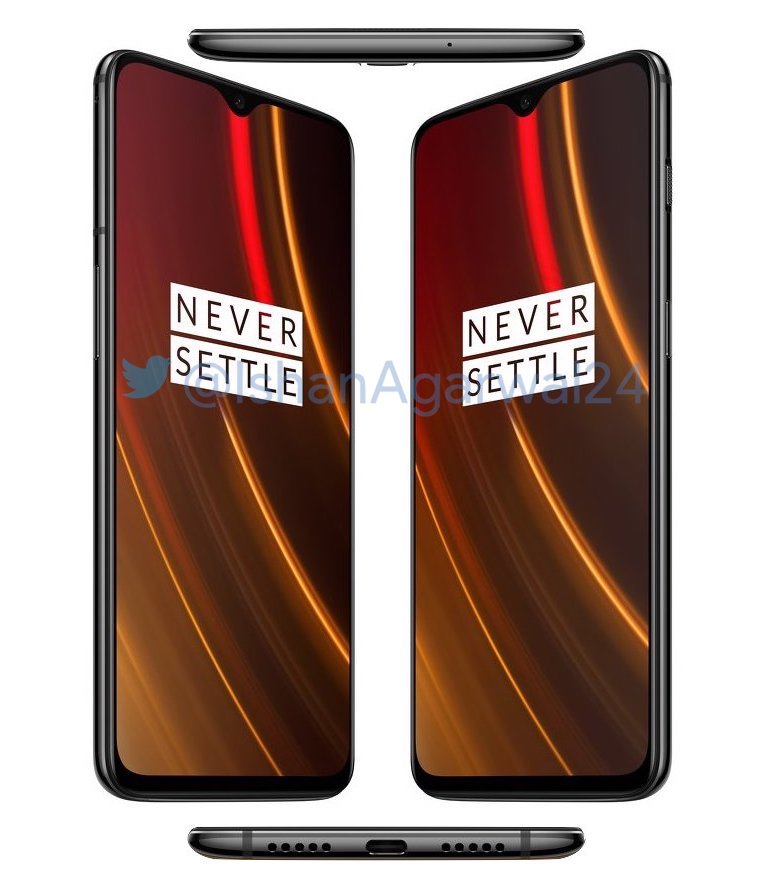 Pricing for the OnePlus 6T McLaren Edition hasn't been leaked, but we expect the phone to cost a bit more than the current high-end OnePlus 6T model, which packs 8GB of RAM and 256GB of storage.