The OnePlus 6 was rumored to arrive at some point in early summer, or even by the end of June, but the Chinese smartphone maker may launch it a lot sooner than that. Apparently, the OnePlus 6 might get a late April launch, which would be great news for Android fans who don't mind Apple's notch. But now, some bad news: The OnePlus 6's price tag will reportedly be higher than what you're used to from OnePlus.
The first signs of an earlier OnePlus 6 launch are already here. First of all, the OnePlus 5T is sold out in North America, and it'd be surprising for OnePlus to not sell any handsets in the country between now and June. Secondly, OnePlus has already started defending its decision to copy Apple's iPhone X design before even unveiling the OnePlus 6. We've seen the company share details about an unreleased phone in the past, and it usually happens just before a new handset is unveiled.
Sure the iPhone X notch controversy does deserve some extra attention, which would explain why OnePlus is trying to get out in front of the story. But the fact that OnePlus is already talking about the handset, whose name is yet to be confirmed, is quite telling.
Meanwhile, a story from GizmoChina notes that a source shared pricing and release date information for the OnePlus 6.
The cheapest OnePlus 6 will supposedly cost 3,299 yuan ($523), which would be nearly $50 more than the 64GB OnePlus 5T that was priced at 2,999 yuan ($475) in the region. The 128GB and 256GB versions would retail for 3,799 yuan ($602) and 4,399 yuan ($697), respectively, if this rumor pans out.
A report a few days ago suggested that the most expensive OnePlus 6 would cost more than the cheapest Galaxy S9. At the time, we noted that the OnePlus 6 would offer even better improvements when it comes to specs over the base model of Samsung's newest flagship.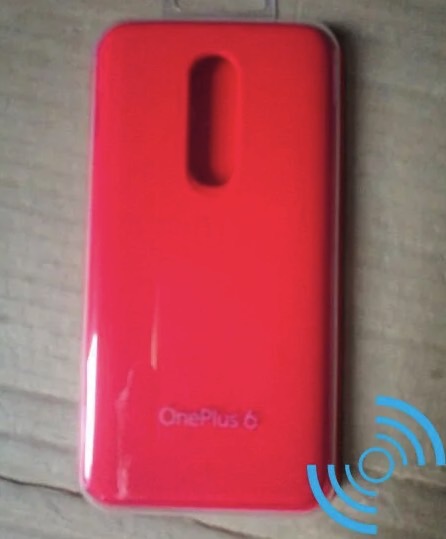 Speaking of the Galaxy S9, the same GizmoChina report shared the image above, which supposedly shows a OnePlus 6 case. The photo suggests that the OnePlus 6 will feature a dual-lens camera and fingerprint sensor arrangement similar to the Galaxy S9's. It's similar to a previous OnePlus 6 leak: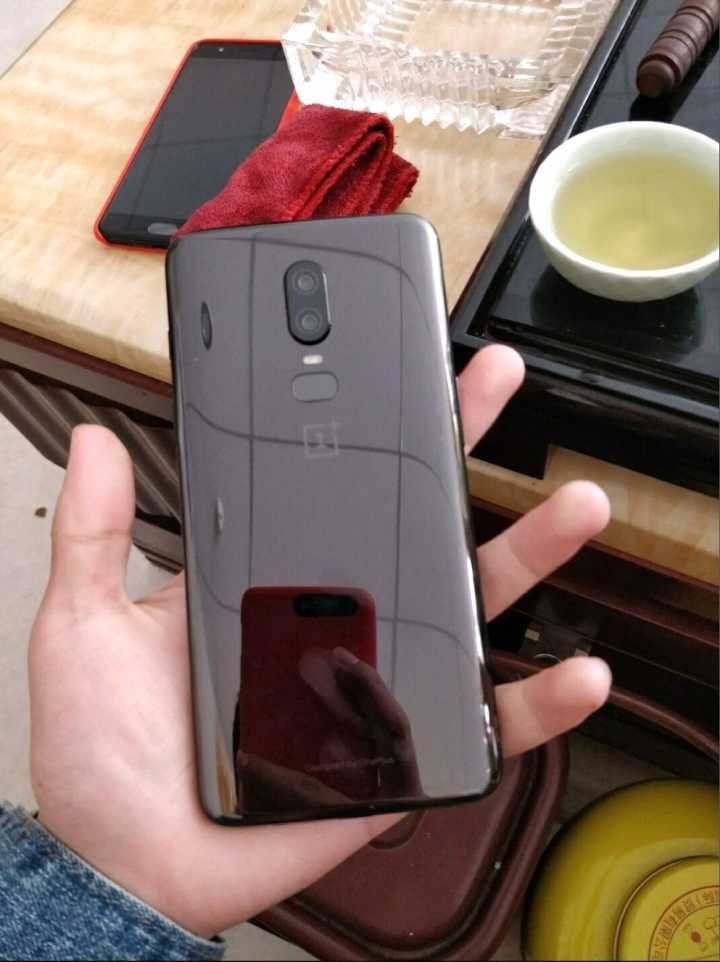 Carl Pei did tell The Verge last week that the OnePlus 6 won't be an Oppo R15 copy. That phone has a notch too, but the back has a different camera arrangement. Oppo is, of course, a larger Chinese smartphone maker that shares a parent company with OnePlus.
In case OnePlus does decide to unveil the OnePlus 6 in late April, we'll soon see more teasers and actual details for a press conference. Whatever the case, do expect plenty more OnePlus 6 leaks to drop before the phone hits stores.