We're nearly there, OnePlus fans, the OnePlus 6 will be unveiled in London on Wednesday, but you shouldn't expect any real surprises. That's because Amazon Germany listed two versions of the phone over the weekend, revealing many of the phone's remaining secrets.
We've got official press renders for the phone, as well as pricing details and a release date for Germany — and Europe.
Amazon Germany deleted the OnePlus 6 listings, but WinFuture was quick enough to capture all the data.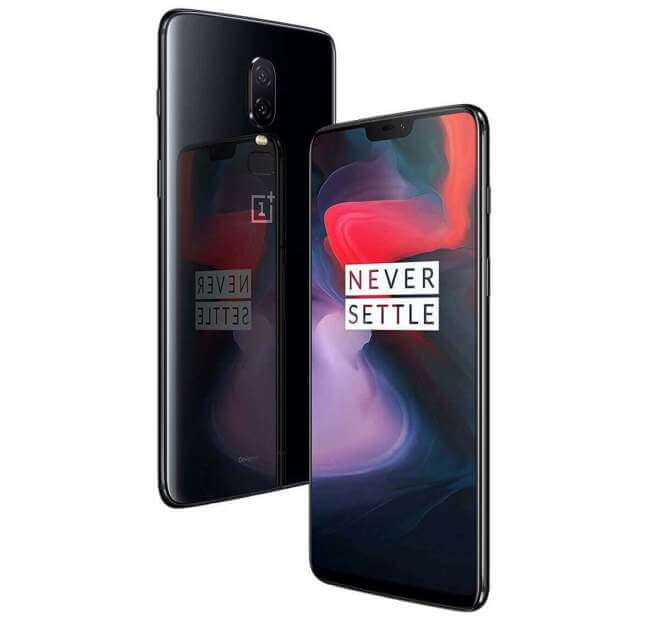 The phones will be available in two black options, including "Mirror Black," or glossy black (above) and "Midnight Black," or matte black (below). Pricing starts at €519 for the 64GB and €569 for the 128GB model. There should be a 256GB OnePlus 6 also, after all, OnePlus said so not too long ago, but it might not be available in all markets.
The OnePlus 5T was priced at €499 and €559 in Europe.
The OnePlus 6 should launch in Germany, and Europe, on May 22nd, which coincides with the launch date leaked for India in previous weeks.
We already know the phone will have an iPhone X-like design, and pack standard specs for a 2018 Android flagship phone, including a Qualcomm Snapdragon 845 chip and up to 8GB of RAM. The Amazon Germany listing says the phone will have a dual-lens camera on the back with 16-megapixel and 20-megapixel cameras, optical image stabilization, portrait mode, and slow-motion support.
We also know the phone has a glass sandwich design, with Amazon revealing that both the front and rear panels are made of Corning Gorilla Glass 5. The phone will also be water-resistant, the listing says, although it's unclear what kind of rating we're looking at.
OnePlus will surely confirm all these details come May 16th, during the phone's official announcement.