The OnePlus 5 is one of the most anticipated phones of the season, and you can already buy it in various markets. But that doesn't mean the new flagship from the "Never Settle" smartphone maker is perfect, and we already have a couple of controversies, not including that iPhone 7 Plus design.
Recent reports discovered that OnePlus 5 is cheating in benchmark tests, something the company explains as an optimization meant to show users the theoretical capabilities of the hardware. But benchmarks won't affect your daily use of the phone.
The camera experience, on the other hand, is a different thing. The OnePlus 5 features a dual lens camera similar to the iPhone 7 Plus's camera when it comes to design an even user interface. The camera also comes with a special bokeh effect for portrait photos, just like Apple's best iPhone to date.
But there's one iPhone camera feature OnePlus could not replicate. The iPhone 7 Plus does 2x optical zoom, which is what you'd expect from the OnePlus 5 as well. It turns out, however, that OnePlus is claiming 2x lossless zoom, not optical, according to Carl Pei, who clarified the matter on Twitter.
Seen a bit of confusion so clearing this up. We're claiming 2x lossless zoom, not optical.

— Carl Pei (@getpeid) June 21, 2017
Optical zoom stops at 1.6x, while the rest of the way to 2x is done through a trick called SmartCapture multiframe technology. In other words, it sounds like just one other thing the OnePlus 5 "settled" on.
That's a bit surprising considering that the camera is the main selling point of the phone, and OnePlus insisted on the various photo features during the presentation. In fact, the launch keynote seemed to imply that 2x is the maximum optical zoom, although OnePlus never claimed that 2x represents pure optical zoom.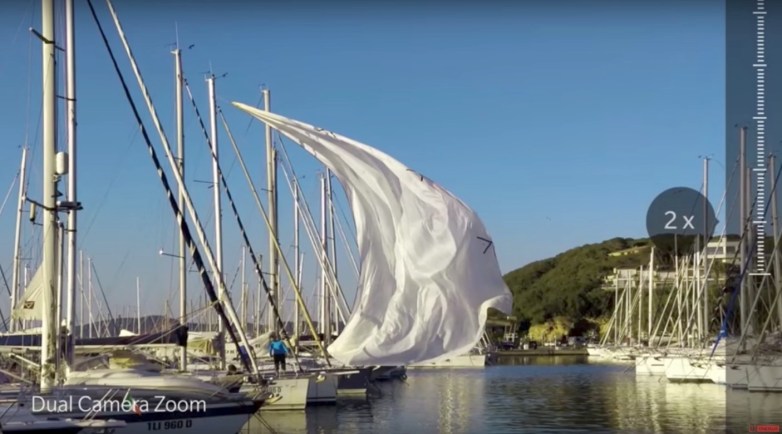 OnePlus never said that 1.6x is the maximum optical zoom either, and walking away from that presentation I'd be inclined to believe that 2x represents optical zoom, regardless of whatever software tricks OnePlus would use to enhance the picture. Why else highlight 2x zoom as they did during the presentation? Why not focus on any other zoom level if both optical and digital zoom are working together?
Here's the zoom-related part of the keynote: