Tesla's final reveal of the Model 3 is about a week away, but a number of spy shots over the past few months have provided us with a relatively clear idea as to what the final design will look like. Not only that, but Elon Musk earlier this month tweeted a pair of photos of the first Model 3 to roll off the production line. So while we already have a good idea as to what the exterior design of the Model 3 will offer, the Model 3 interior still remains something of a mystery.
In recent weeks, a small handful of spy shots depicting the Model 3 interior surfaced online and point to a dashboard design that features an elegant wood trim. We've also seen photos that purport to show us what the Model 3 steering wheel looks like. What we haven't seen, though, are any photos of the Model 3's backseat area.
Helping out in this regard, a series of photos on the Tesla subreddit (via Jim Roger Johansen) depict what may very well be the final backseat design of the Model 3.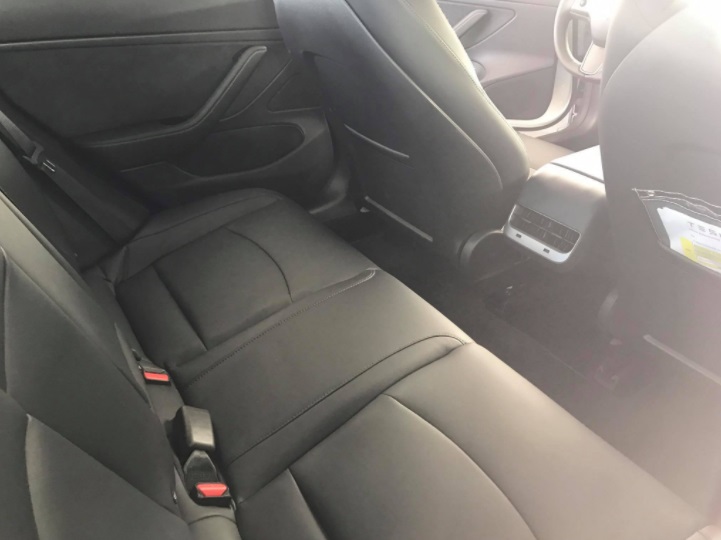 Aside from the presence of two USB ports on the back, what really jumps out at you is how tight of a fit the backseat area appears to be. As far as legroom is concerned, it's almost non-existent if we are to believe that the photo below is an accurate representation of the final design. And sure, it's no secret that the Model 3 is a mass market car with a $35,000 price point, but legroom isn't something one typically sacrifices when buying a four-door car at any price.
One can only hope that the front seats in the photo above have been pushed all the way back.
Some additional photos of the Model 3 interior can be seen below.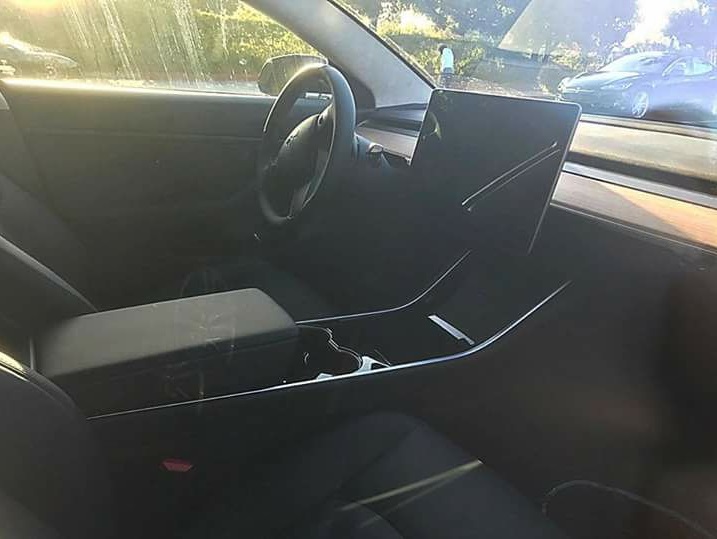 Once Model 3 deliveries begin in earnest later this year, it will be interesting to see what percentage of existing Model 3 reservation holders actually opt to keep their reservation. While Tesla's hasn't provided us with a current tally of reservation holders, Elon Musk during a recent earnings conference call said that te cumulative number of reservation holders counties to climb each and every month. It will also be interesting to keep an eye on Model 3 production numbers given that Tesla's is ambitiously aiming to manufacture 40,000 cars a month by 2018.