There are two things I loved as a child: pizza and Teenage Mutant Ninja Turtles. Along the way, video games came along, and I became an Xbox fan. Finally, all three of these things are converging, like a star system destined to cross paths in the universe.
Microsoft has announced that, in celebration of Paramount Pictures' upcoming Teenage Mutant Ninja Turtles: Mutant Mayhem animated feature film, it is giving away a set of limited edition, "ooze green, pizza-scented" Xbox Wireless controllers.
As if the Teenage Mutant Ninja Turtle design of the controllers wasn't awesome enough, each one is specifically designed to match the style of one of the beloved turtles, so there's one specifically for Leonardo, Raphael, Donatello, and Michelangelo. Xbox really went to the next level, however, when they added a pizza-shaped diffusor onto the back of the controller that — you guessed it — emits the smell of pizza.
Satisfy your hunger for kicking butt with the world's first ever pizza-scented controller! Designed to deliver the smell of the Turtles' beloved meal to your game time, these exclusive Xbox Wireless Controllers come with a built-in scent diffuser shaped like a slice of delicious New York 'za.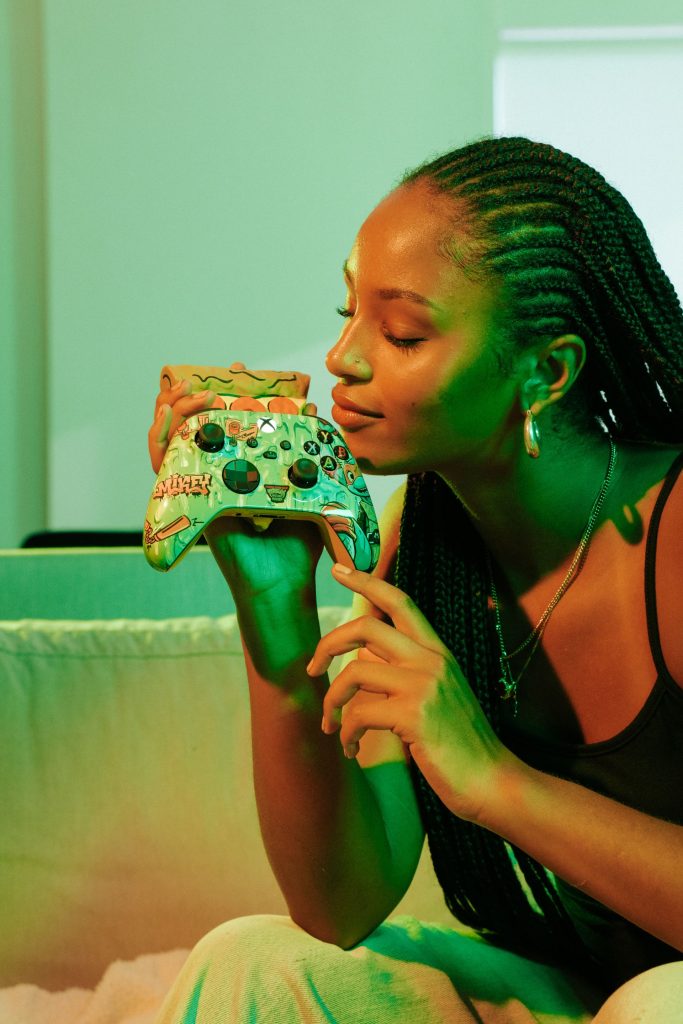 If you want to try and win one or maybe even check them out in person if you live in New York, check out the details of the sweepstakes below:
Fans can enter to win the Wireless Controllers by following Xbox Game Pass on Twitter and retweeting the official Xbox Game Pass sweepstakes tweet. The giveaway will run from July 24 through August 13, 2023. For official rules and eligibility details, please visit here. For fans in NYC, you can join the celebration and check out in-person the pizza-scented controllers, load up on pizza and play on in the Xbox Gaming Lounge at the Microsoft Experience Center on Fifth Avenue from 4-7 pm ET on August 2, 2023.
Teenage Mutant Ninja Turtles: Mutant Mayhem comes out in August
If you want to go all-in and finish the whole pie, Teenage Mutant Ninja Turtles: Mutant Mayhem premieres in theaters on August 2nd. The animated film follows the tried and true turtles' story:
In Teenage Mutant Ninja Turtles: Mutant Mayhem, after years of being sheltered from the human world, the Turtle brothers set out to win the hearts of New Yorkers and be accepted as normal teenagers through heroic acts. Their new friend April O'Neil helps them take on a mysterious crime syndicate, but they soon get in over their heads when an army of mutants is unleashed upon them.
You can check out the trailer below:
While I'm stoked for the film, I'm even more stoked for the controller. Entering the sweepstakes will be the last thing I ever do on Twitter — or should I say, X?