It's never a good idea to hold a press conference for a new mobile device on the same week the new iPhone is coming out. Even if you're the "Apple of China," you still shouldn't do it. And that goes double if the iPhone X alternative you're going to launch will not even be available in the major iPhone markets, like America. But Xiaomi, just as expected, did it anyway.
Lo and behold the Mi Mix 2, the successor of Xiaomi's first all-screen design that features an even smaller chin than its predecessor. Unlike the iPhone X that has a top notch bezel, or the Galaxy S8 and Note 8 that have symmetrical top and bottom bezels, the Mi Mix 2 has a noticeable lower lip. It's a necessary phone feature as it incorporates the front-facing camera, although the position of the camera is just as awkward as the Galaxy S8's rear-facing fingerprint sensor. And it also has a barely visible top bezel that houses the front speaker.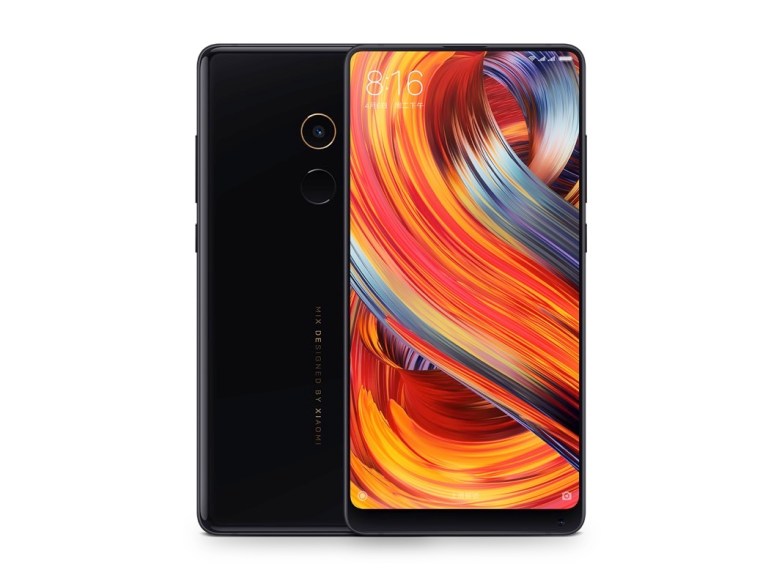 Aside from the great all-screen design, the Mi Mix 2 sports a ceramic back, and aluminum chassis. The special edition Mi Mix 2 model comes with a ceramic unibody design, which is a lot harder to mass-produce so it may be harder to find in stores.
Concerning specs, the Mi Mix 2 will offer you the same hardware you expect from a 2017 Android flagship. We're looking at a Qualcomm Snapdragon 835 chip, 6GB/8GB of RAM, 64GB/128GB/256GB of UFS 2.1 storage, 12-megapixel single-lens rear camera, 5-megapixel front-facing camera, USB-C, a fingerprint sensor on the back, 3,400 mAh battery, and Android 7.1.1 Nougat with MIUI 9 on top.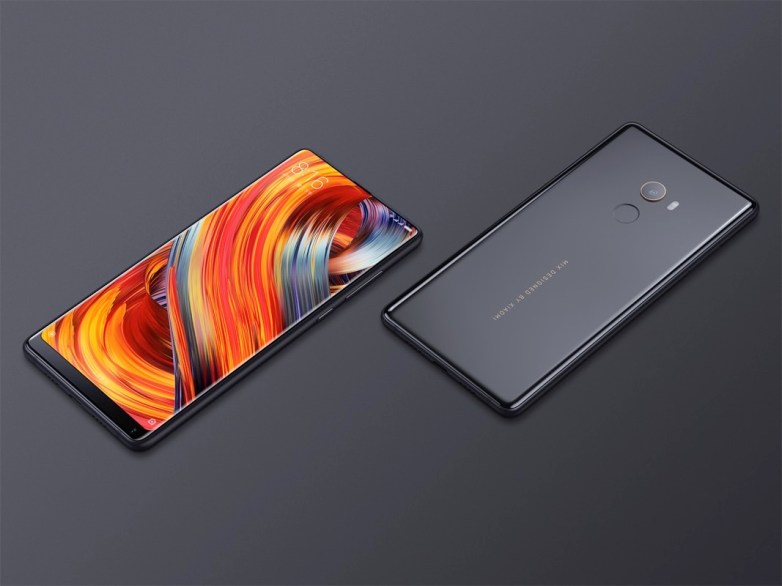 The cheapest Mi Mix 2 costs 3,299 yuan, or around $500, with prices going all the way up to $610 for the 256GB version. The ceramic-only model is more expensive, retailing for around $720 — this phone version is the one that features 8GB of RAM and 128GB of storage.
The problem with the Mi Mix 2 is that it won't launch in the international markets where it could make a splash, so don't expect it to actually compete against the incoming iPhone X in America or Europe. The phone will be available for preorder in China soon.
If you want to watch Xiaomi's press event in full, here it is: