Magic Leap has been working on a mixed reality headset — that is, a blend of AR and VR that theoretically provides the best of both worlds — for the better part of a decade, and with over a billion dollars in funding, the pressure is on to show some results sooner rather than later. To that end, the company finally revealed its first actual product today, the Magic Leap One, and it looks insane.
The company's reveal today — teased on Twitter and then showcased on its newly-updated website — is really just the developer version of the device. Called the "Creator Edition," the headset, controller, and hub are designed to be used by developers working with Magic Leap's SDK. The whole software/hardware package will finally reach creators in early 2018, according to Magic Leap.
Magic Leap doesn't get into the nitty gritty of how the mixed reality technology actually works, but offers some low-level insight into what the headset can do. "Our lightfield photonics generate digital light at different depths and blend seamlessly with natural light to produce lifelike digital objects that coexist in the real world," Magic Leap says. "This advanced technology allows our brain to naturally process digital objects the same way we do real-world objects, making it comfortable to use for long periods of time."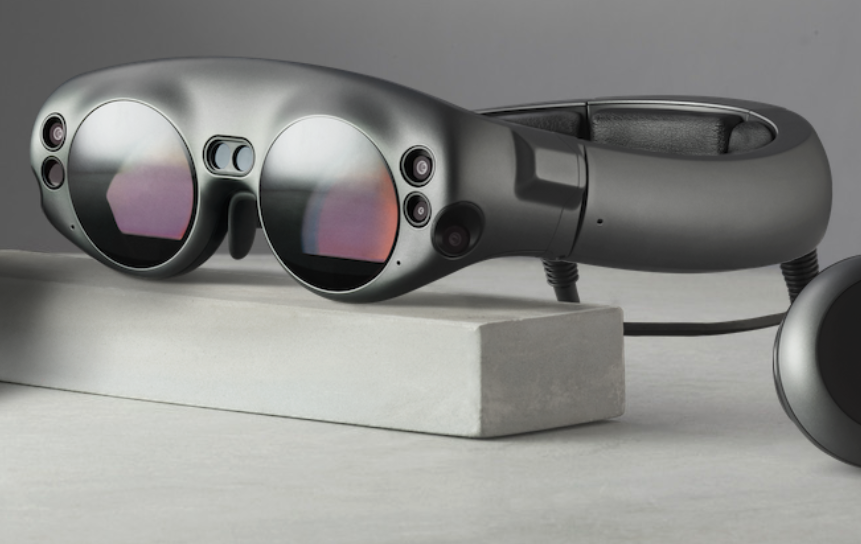 Like Microsoft's HoloLens, much of the more promising examples of what the Magic Leap One can do are based on persistent virtual objects that appear in the real world. The company envisions virtual "meetings" where Magic Leap users can virtually gather in real-world spaces, and games that come alive by taking over your living room rather than transporting you to an entirely different place.
It all looks very promising, but it's also just really good marketing. Whether the headset will actually deliver on its potential remains to be seen. Likewise, Magic Leap is quick to note that the headset you see here might not be what the end product looks like, or even what gets shipped to developers. "Product is continually changing and may be different at time of shipment," a disclaimer reads.
In any case, Magic Leap clearly felt it was time for the world to see what it has been working on, and now we (sorta) know what to expect as the company begins getting developers on board with the platform.