It's the final stretch, Apple fans, WWDC 2018 is almost upon us. Come Monday, Apple will reveal plenty of iOS 12 and macOS 10.14 secrets, alongside other software innovations.
That said, we already have a massive leak for you from a source that made similar revelations in the past. Dark mode is finally coming to macOS — and if macOS is getting it, who's to say that iOS 12 isn't?
Developer Steve Troughton-Smith, who revealed a boatload of information about last year's iPhone X after discovering a firmware version that Apple failed to protect from outsiders, is back with a new discovery.
Ladies and gentlemen, I give you Xcode 10 on macOS 10.14. Dark Appearance, Apple News, App Store w/ video previews pic.twitter.com/rJlDy81W4W

— Steve Troughton-Smith (@stroughtonsmith) June 2, 2018
As you can see in these images, macOS 10.14 is getting a dark mode — Dark Appearance, as the developer calls it. Just look at those black and gray hues in Xcode 10, but also at the regular Mac menu sitting at the top of the screen. Even the wallpaper is dark, which is exactly what we'd expect from Apple.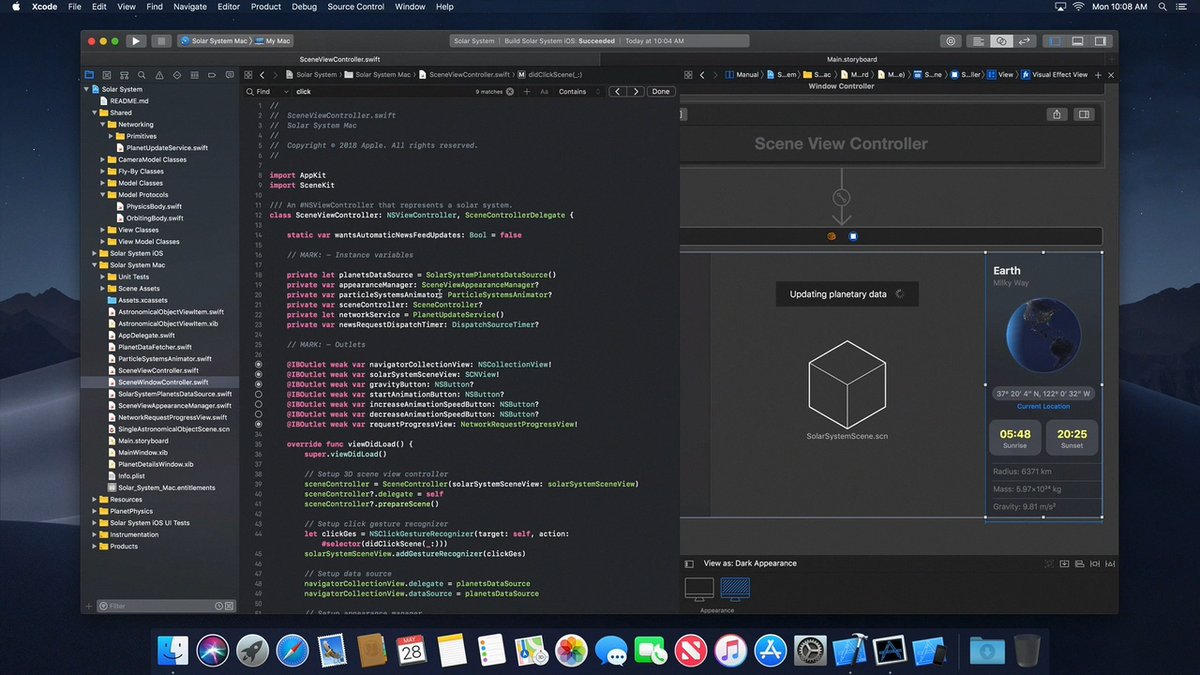 If the dark mode is indeed coming to macOS 10.14, there's no reason not to bring it to iOS 12 also, especially since Apple is making more OLED phones this year. Dark themes excel on OLED screens because the pixels do not consume any energy to show the color black.
Furthermore, these images also show iOS apps that appear to have a dark mode of their own.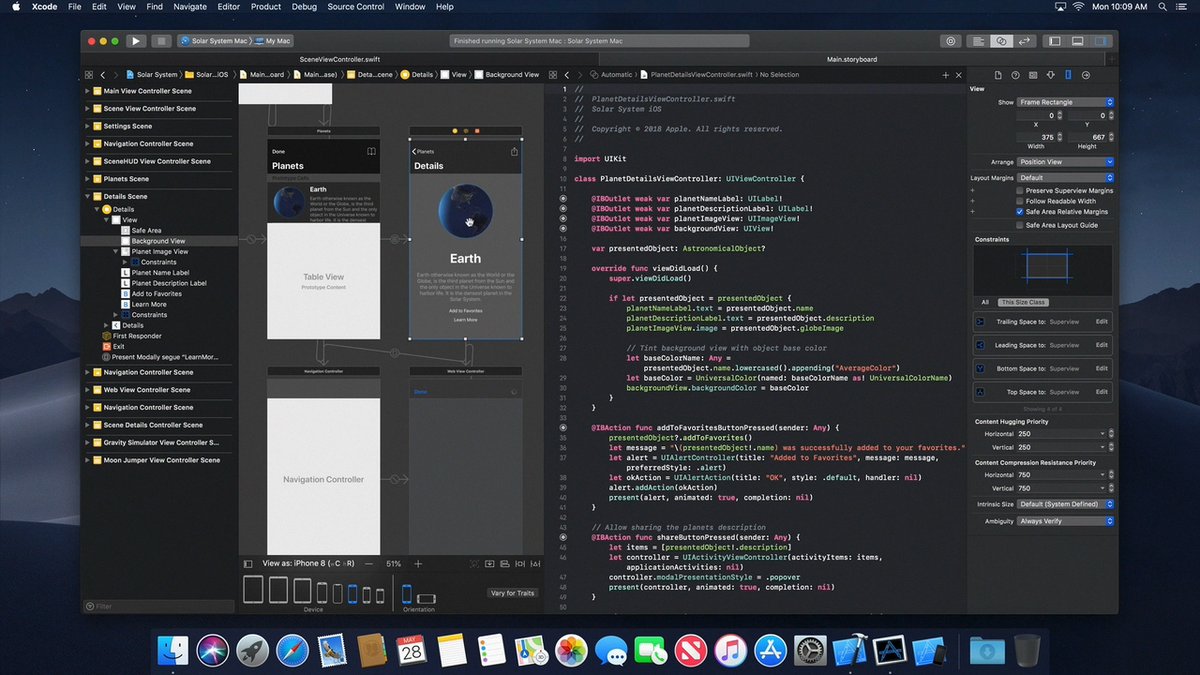 You can also clearly see a News app icon in the dock, which indicates that Apple is bringing the iOS News app to macOS come version 10.14. It makes plenty of sense.
Finally, Troughton-Smith said that video previews are coming to the App Store.
Where did this come from? It turns out that Apple posted a video of Xcode 10 on macOS 10.14, and that video shouldn't have been left out in the open — the video is available at 9to5Mac.
As usual, the spoilers came from within: Apple posted a 30-second preview video of Xcode on 10.14 to the Xcode MAS store page API (which, as videos aren't supported on the MAS, 'should' have been hidden. Guess nobody checked.). Here's the full video: https://t.co/RL7GVzeTCX

— Steve Troughton-Smith (@stroughtonsmith) June 2, 2018