Apple did not come out with any new hardware at WWDC 2018 in early June. There was no iPhone SE, no new iPad Pro, and no new Macs. We all assumed that all those new products would be unveiled later this summer at the company's iPhone event, but then Thursday morning happened. Out of the blue, Apple unveiled its 2018 MacBook Pro models, which are available to order right away.
Just like rumors suggested, the new MacBook Pro will ship with the latest Intel Core chips available as well as plenty of RAM.
The 15-inch MacBook Pro is getting a six-core chip, which should improve performance by up to 70%. The 13-inch model is getting a quad-core Intel chip for up to two times faster performance. Support for up to 32GB of RAM is also in the cards, just as previously rumored. Storage is also getting a bump all the way up to 4TB of SSD for the 15-inch model, and up to 2TB on the 13-inch laptop.
Hidden in the press release is a much-needed update, a "third-generation keyboard" for "quieter typing." Hopefully, it's also a keyboard that doesn't malfunction as often as the previous two. Another notable new MacBook Pro feature is the True Tone support. Both the Retina screen and the Touch Bar are getting it.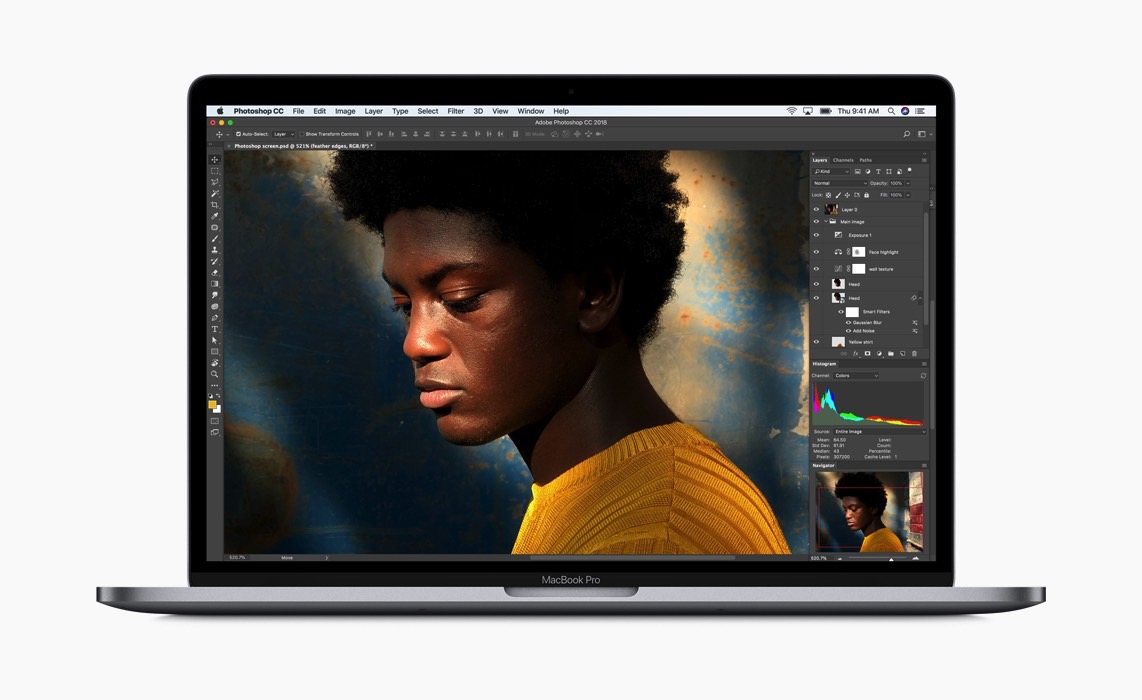 A new T2 chip brings "enhanced system security" as well as support for always-on "Hey Siri" support.
The new 13-inch MacBook Pro starts at $1,799 while the 15-inch MacBook Pro has a $2,399 base price. In its press release, Apple also said that the new Pro models are included in Apple's Back to School promo starting today — you get a pair of qualifying Beats headphones with the purchase of a Mac or iPad Pro for college, as well as education pricing on Mac, iPad Pro, AppleCare, and other products.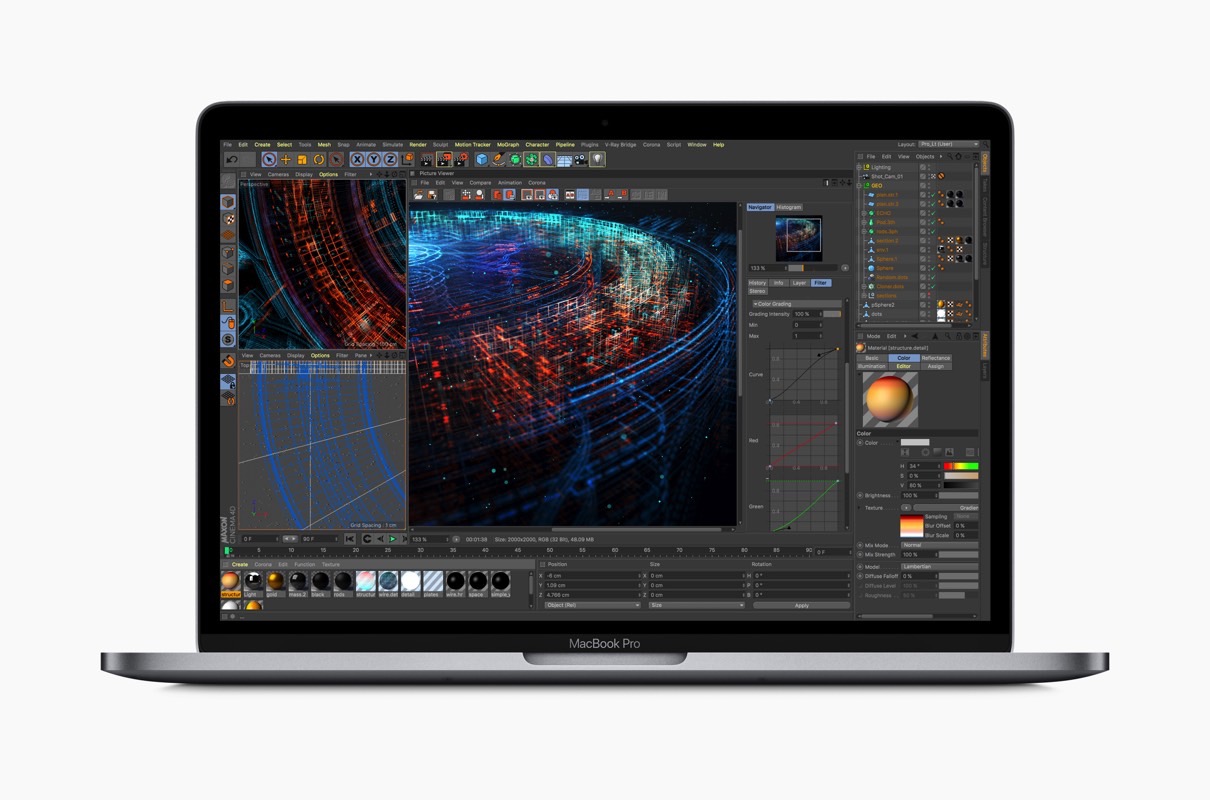 Finally, here are the specs of Apple's new MacBook Pro models:
15-Inch MacBook Pro Highlights
6-core Intel Core i7 and Core i9 processors up to 2.9 GHz with Turbo Boost up to 4.8 GHz
Up to 32GB of DDR4 memory
Powerful Radeon Pro discrete graphics with 4GB of video memory in every configuration
Up to 4TB of SSD storage
True Tone display technology
Apple T2 Chip
Touch Bar and Touch ID
13-Inch MacBook Pro Highlights
Quad-core Intel Core i5 and i7 processors up to 2.7 GHz with Turbo Boost up to 4.5 GHz and double the eDRAM
Intel Iris Plus integrated graphics 655 with 128MB of eDRAM
Up to 2TB of SSD storage
True Tone display technology
Apple T2 Chip
Touch Bar and Touch ID