The MacBook Pro is getting a massive redesign this year, multiple reports have said. The laptop will be even thinner and lighter than predecessors, but its best new feature might be a touch-ready secondary OLED display that's supposed to replace the entire function key row atop the keyboard.
DON'T MISS: The worst thing about yesterday's big iPhone 7 specs leak
The secondary display would offer contextual shortcuts to the user, making it even easier to interact with frequently used features that will be just one touch away. The OLED bar should offer system-wide shortcuts, but also app-specific shortcuts, assuming developers will support them.
One of the first apps to allow the customization of the function row will be Apple's Pages, a new leak indicates.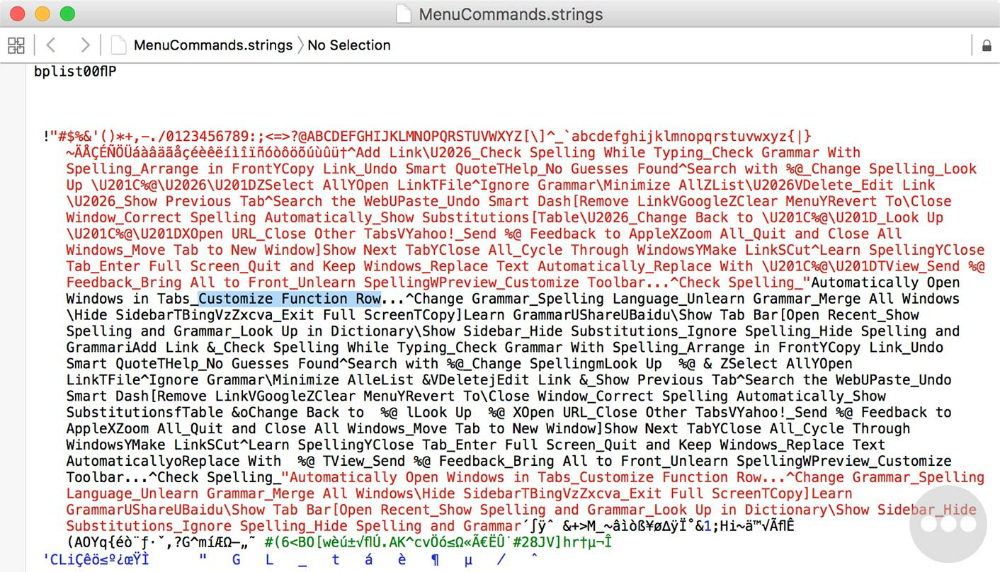 Discovered by French site Consomac, the image above shows code from the Pages application that includes the phrase "Customize Function Row." That's a clear indication that users will be able to customize the function row inside Pages, likely to display shortcuts to some of their most frequent actions.
The leak doesn't tell us what Apple will end up calling the OLED display on the 2016 MacBook Pro models. A report from Bloomberg on Monday said that Apple refers to it internally as the "Dynamic Function Row" but that's not the official marketing name for it.
Apple's MacBook Pro refresh is due in the coming months, though the redesigned new laptop might not be unveiled during Apple's busy iPhone 7 event next week.