I can't blame you if you think you've already had enough winter and you're looking forward to spring and summer. But even though you can't wait to bathe in the sun, too much sun can still be quite bad for you.
Thankfully, there's an app for that, and it works with both the iPhone and Android devices. What's even more interesting is that L'Oreal created it to work alongside its newest wearable, a device that doesn't need a battery to tell you when the sun is bad for you. And the wearable in question is incredibly tiny — see if you can even spot it in the image above.
Yes, it's the blue dot on the person's fingernail. Called UV Sense, the device is the first battery-free electronic UV sensor in the world, and it's small enough to wear on one of your nails. Using NFC, the device can connect to your phone and deliver data on sun exposure.
Announced at CES 2018, the product will get a limited launch in the US ahead of the 2018 summer season, with a global launch to follow in 2019. That means you can't get one in time for ski season this year. It also means we don't have a price for the wearable at this time, but be prepared to buy a bunch of them when the sensor becomes available. You'll want to share them with your family, and you might need to replace them from time to time.
The UV Sense is less than two millimeters thick and nine millimeters wide. It can be used for up to two weeks at a time, but you get additional adhesive in the box to extend its life. It may be small, but the gadget can store up to three months of data, which is quite impressive. Here's what UV Sense looks like when torn apart: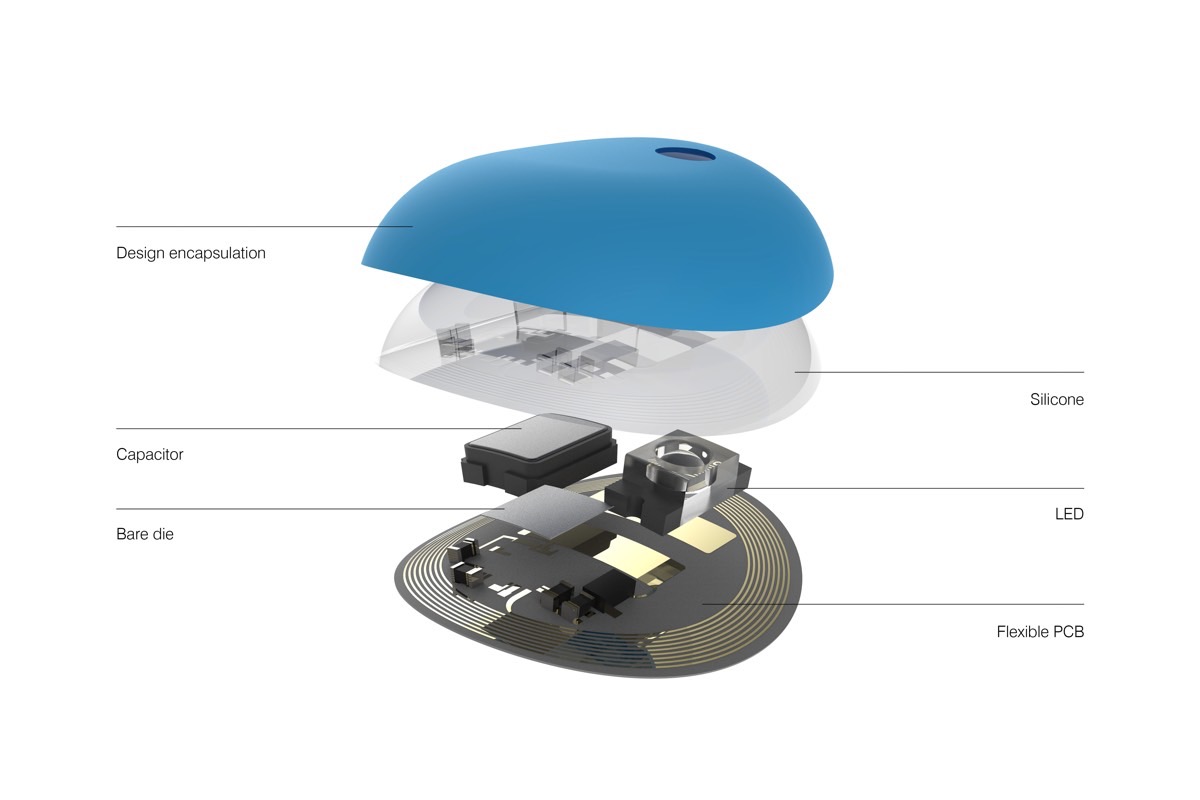 L'Oreal says the wearable is powered by the mobile phone and activated by UVA and UVB rays. The mobile iPhone and Android apps will offer users data about UV exposure, which should help them either seek shade or reapply sunscreen.
Last year, the company launched a UV exposure monitor called My UV Patch, which is a skin sensor that can monitor UV rays. L'Oreal's La Roche-Posay says that more than one million patches were distributed to consumers in 37 countries, all free of charge. Feedback from customers and studies then showed that 34% of users would apply sunscreen more often and 37% sought shade more frequently.
The UV Sense is the evolution of the My UV Patch, a smarter device that can deliver real-time data to users.