Look, we're just going to go ahead and say it: the Jet Black iPhone 7 and the Jet Black iPhone 7 Plus are the most gorgeous smartphones that have ever been created. This is not open to debate. It's a fact. There's simply nothing else like the sleek glossy finish of Apple's Jet Black iPhones, which reflects just the right amount of light to appear as though the glass face of the phone wraps straight around to the back of the device.
It's stunning, but there's a pretty big caveat to that bold statement we made. The Jet Black iPhone 7 and the Jet Black iPhone 7 Plus are the most gorgeous smartphones that have ever been created… for about 3 minutes after you first remove one from the box. After that, Apple's Jet Black finish starts to scratch and scuff like crazy, and it's also a magnet for grease and grime.
Apple didn't exactly admit how delicate its Jet Black finish is when it unveiled the iPhone 7 and iPhone 7 Plus last September, but it did post a disclaimer on its website. Here's that disclaimer in full:
The high-gloss finish of the jet black iPhone 7 is achieved through a precision nine-step anodization and polishing process. Its surface is equally as hard as other anodized Apple products; however, its high shine may show fine micro-abrasions with use. If you are concerned about this, we suggest you use one of the many cases available to protect your iPhone.
Translation: the Jet Black finish on the iPhone 7 and iPhone 7 Plus is going to scratch. A lot.
We've shown you what happens to the Jet Black iPhone finish in a couple of different posts. One showed a Jet Black iPhone 7 Plus after three months, and another showed a Jet Black iPhone 7 Plus after just two months. Both of those posts were scary for potential Jet Black iPhone owners, and now there are even more examples of what Apple's sleek new iPhone finish looks like with normal wear and tear.
A post on Reddit from over the weekend asked people to share what their Jet Black iPhones look like now that they've been used. Several people complied, and the photos they shared give us a good idea of what happens to Jet Black iPhones when they're in your hands as opposed to being featured in photos on Apple's website.
Reddit user KateWalls shared the highest-quality photos in the thread, and you can see plenty of fine scratching on her Jet Black iPhone 7 Plus — which is only two weeks old. She does note that in person, the scratches are more visible on the antenna bands than they are on the aluminum housing. Here are a couple of examples from her post: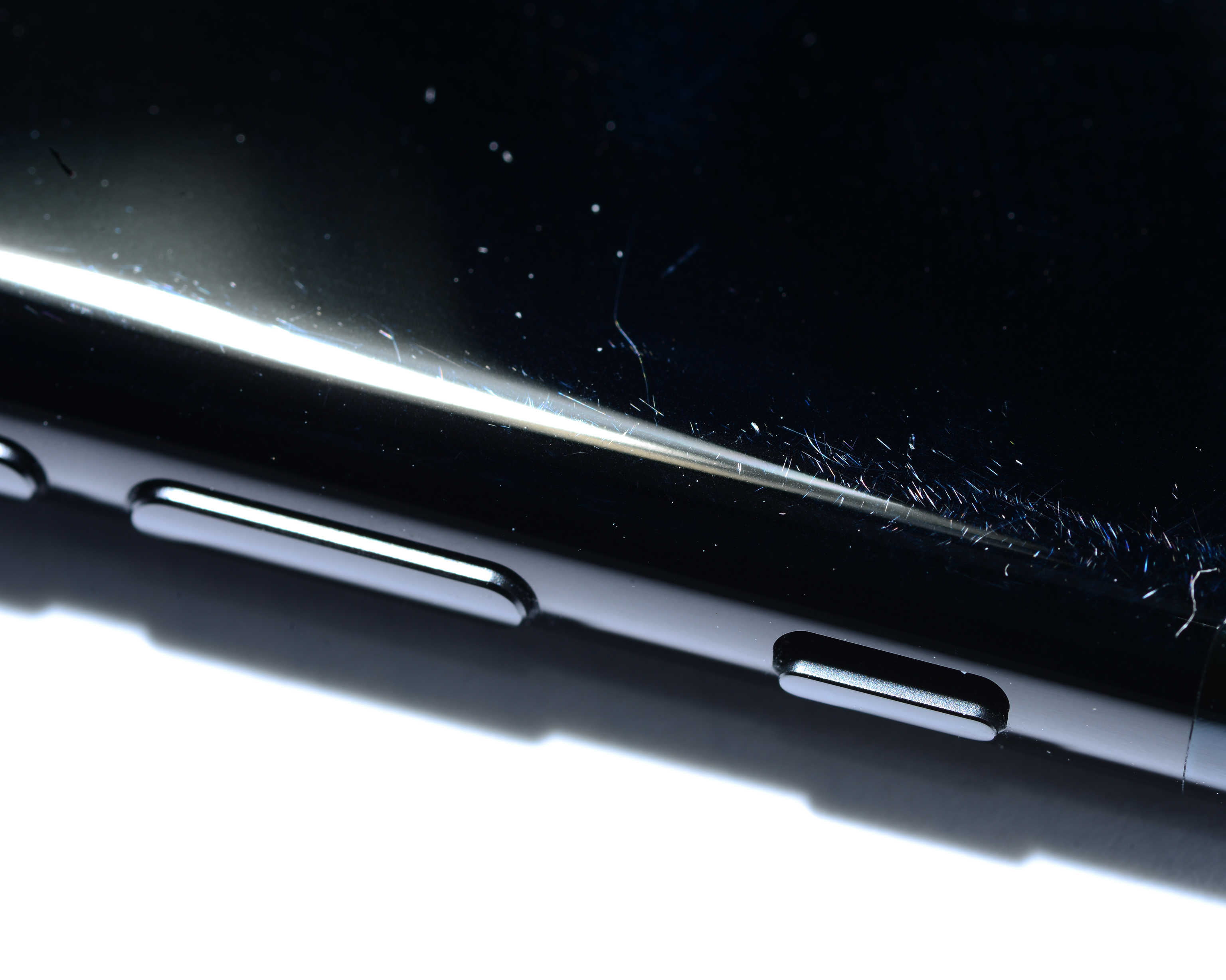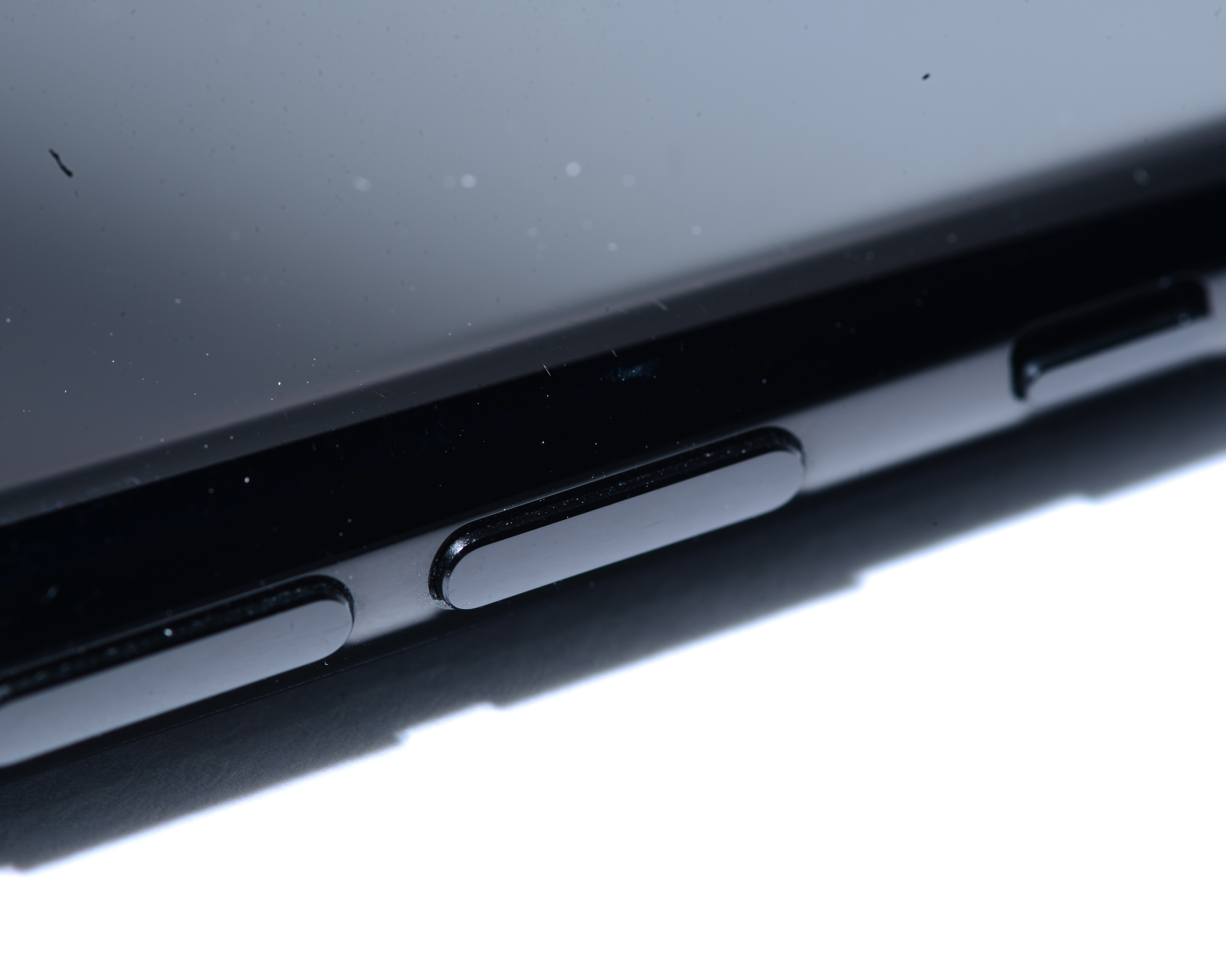 There's definitely plenty of scratching there but as you can see, it's much more visible at certain angles to the light.
Another user named ctsikh posted one photo of his Jet Black iPhone 7, and you can clearly see some scratching. You can also see how much grease and dirt the Jet Black finish picks up — remember my tweet showing a Jet Black iPhone 7 Plus that had been handled by customers in an Apple store? Yeah.
The iPhone 7's stunning jet black finish goes through a nine-step process of anodization and polishing before being slathered with courage pic.twitter.com/7iaH86fi9T

— Zach Epstein (@zacharye) September 20, 2016
If those photos don't scare you, this one from Redditor polygonarsenal definitely will:
He used a filter to accentuate the scratches, which look downright terrible. This is pretty much the stuff nightmares are made of.
There are a bunch more photos in the thread on Reddit, so definitely check them out.