Samsung's Galaxy Note 9 is the most powerful phablet the company has ever released, and it carries a hefty $1,000 price tag to match. The Galaxy S9+ is just as powerful, and it starts at $840. Google's newest and most powerful smartphone ever is the Pixel 3, which starts at $800. Meanwhile, the larger Pixel 3 XL version costs $900 and up. The LG V40 ThinQ is a great option if you want to stray from the beaten path, but it'll also cost you a pretty penny with prices starting at $950.
The bottom line is that if you want real power from your flagship smartphone, it's going to cost you a boatload. But that shouldn't come as much of a surprise. Phones have been getting more and more expensive in recent years, and now there's no ceiling in sight. Smartphone makers have focused on power and speed as key selling points when trying to warrant sky-high prices and convince customers to upgrade, but on Friday a new problem emerged. If power is what you're looking for in a smartphone, you don't need to spend $1,000 or $900 or even $800. Why? Because the brand new iPhone XR was just released on Friday and it wipes the floor with every single flagship Android phone in the country.
Apple never used to focus as heavily on specs and performance as Android vendors. That was mainly because specs were the only way Android phone makers could differentiate their devices. Things are a bit different now because most vendors have managed to find different niches and special designs or features that help set their handsets apart.
Meanwhile, Apple leaned more heavily on specs and performance when unveiling the iPhone XS, iPhone XS Max, and iPhone XR last month than it ever has in the past. This is likely a result of the fact that the company's 2018 iPhone models don't introduce any new marquee features. In fact, this is the first time since the iPhone 3GS Apple has released an "S" update without a single marquee feature. Instead, Apple's 2018 iPhone lineup is focused on three things: Bringing Apple's reworked iPhone design to all new models, choice, and power.
Apple spent a huge amount of time during its September iPhone event talking about how fast and powerful its new iPhones are. It went into great detail about the new A12 Bionic chipset and all of its impressive capabilities. Apple even discussed the fact that it's the first 7-nanometer chipset to power a commercially available smartphone. That's definitely a big deal, but it's also inside baseball and something that Apple never would have spent time on in the past.
It's possible that Apple focused so much on power and performance this year because of how wide the gap is between its new iPhones and rival Android phones. And the thing that is perhaps most interesting about Apple's new iPhone lineup is that the "entry-level" 2018 iPhone model is just as powerful as its more pricey counterparts. That's right — the $749 iPhone XR is far more powerful than even the most expensive 2018 Android flagship phones. Can you imagine buying a $1,250 Galaxy Note 9 and seeing an iPhone that costs about half as much wipe the floor with it?
Geekbench is considered one of the two best benchmark tests when it comes to measuring smartphone performance. Let's see how the iPhone XR does in the Geekbench 4 test: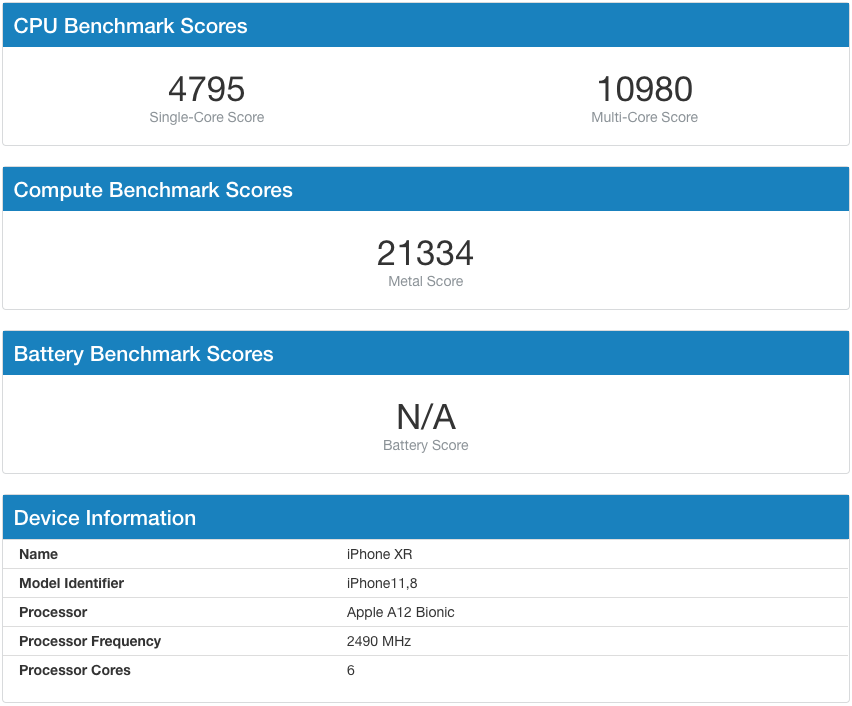 And how does that stack up against the most powerful Android phones out there? Below you'll find two charts showing the top-ranked Android devices from the Geekbench site. First, the single-core test results: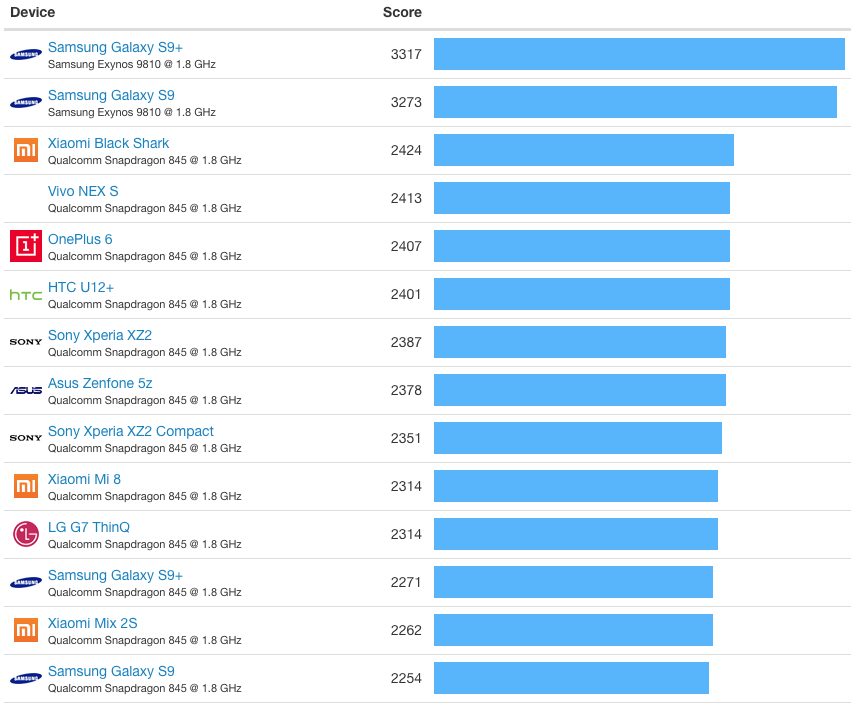 Now, the multi-core test results: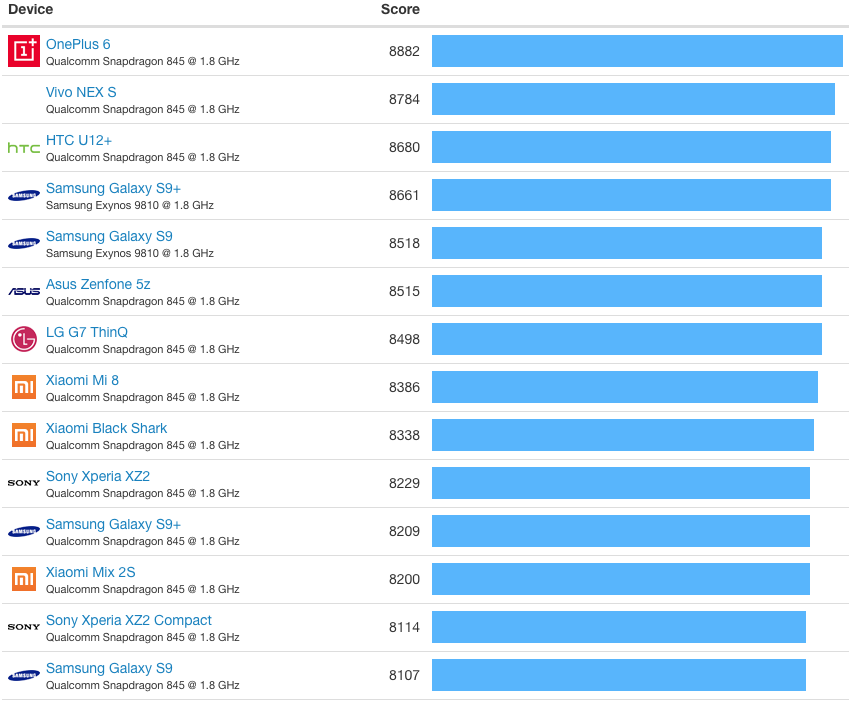 Yeah, it's not even close. In the single core tests, there aren't even any Android phones in the same league as Apple's new iPhone XR. The iPhone XR score more than 1,000 points higher than the closest Android phone. That's a staggering 45% advantage. In multi-core tests Apple's iPhone XR has a 24% advantage, which is also huge. In the AnTuTu benchmark test that's widely regarded as the other top way to measure performance, the iPhone XR scores over 363,500. The top-ranking Android phone in the world doesn't even break 300,000.
Power isn't everything, but there's no question that it ranks right up there with battery life as one of the most important parts of the smartphone experience. Oh, and if battery life is a concern, you should know that the iPhone XR also shines in that department and beats most of the best-performing Android phones out there. The iPhone XR might not be as cheap as rumors had suggested before the phone was unveiled last month, but there's no question whatsoever that it's the single best value in the premium smartphone market right now.